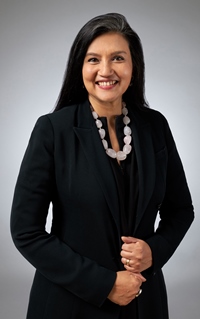 As the first exhibition centre for global contemporary visual culture in Asia, the M+ Museum is poised to enrich Hong Kong's cultural scene when it opens at the M+ Building in the West Kowloon Cultural District in autumn.
Dedicated to interpreting visual art, the moving image, design and architecture, M+ has been staging exhibitions at external venues locally and globally since 2012. The museum has also made a big splash online with its digital presence, M+ Stories, a bilingual platform showcasing works from the venue's core M+ Collections and presenting interactive online exhibitions such as neonsigns.hk, which saw the public submit more than 4,000 photos in the second quarter of 2014 to collectively create a neon map of Hong Kong. Still available online, it remains one of the museum's most visited exhibitions.
The M+ Collections comprises more than 5,000 objects, including the Sigg Collection of Contemporary Chinese Art, a founding gift to the museum from Swiss collector Uli Sigg. Universally recognised as the most comprehensive collection of Chinese contemporary art globally, it features works from more than 300 artists including Ai Weiwei, Fang Lijun and Geng Jianyi. The museum will also house sculptures by several renowned international artists, such as Antony Gormley, Yayoi Kusama and Mona Hatoum. Museum Director Suhuanya Raffel shares details of the project.
M+ is the first museum of global contemporary visual culture in Asia. What is your vision for it?
As we build one of the largest museums of modern and contemporary visual culture in the world, we aim to create a new kind of museum that reflects our unique time and place, a museum that builds on Hong Kong's historic balance of the local and international to define a distinctive voice for Asia's 21st century. It is our role to activate and empower our viewers, even when physical visits may not be possible.
How have you engaged audiences during the pandemic?
Over the past year, M+ has been enriching our online content. We had the advantage of working with online audiences already while the museum building construction was completed, so it was a matter of amplifying an existing digital presence.
We launched a series of M+ online resources called #MPlusfromHome, which enables online audiences to explore M+'s creative content for free. We've also amplified the M+ Stories content, where audiences can find blog posts about everything related to the museum and our collections including videos featuring artists and objects from the M+ Collections, interactive online exhibitions, digital commissions and a journal devoted to contemporary visual culture. Most recently we launched our third digital commission, Canto Cocktail, an interactive karaoke generator created by designer, programmer and artist Henry Chu. We've also shared online conversations with artists, workshops, and a series of thematic and curator-led online tours.
How important is the digital realm to the museum?
We've been very clear that our digital museum has to be as active, developed and sophisticated as the physical museum, with all our programming being content-driven through our collections and exhibition programmes. Our digital content has been well received by our audiences: we recorded more than one million page views across M+ web pages [including] M+ Stories, M+ Collections Beta and M+ Shop in 2019, for example.
Do you expect to attract a lot of visitors when the museum opens later this year?
M+'s online content will drive audience engagement but we also hope that once we can open safely, audiences come into the museum for our opening. There is real pleasure in social activity and the object-based experience will continue. The digital aspect of museum work complements and elevates the relationship between the two. By the time M+ opens, people will want to have social experiences, and we're confident that a new museum will serve that purpose.
How would you characterise Hong Kong's cultural scene?
Hong Kong has an ecology that already contains a wide array of cultural institutions and multiple platforms for the arts. This vibrant arts community has grown exponentially in recent years, actively contributing to our city's position as a global arts hub. Despite the pandemic challenges, we have developed closer ties with Hong Kong organisations that support and encourage each of our contributions. The future of Hong Kong art is robust, and local audiences can witness the growth of possibilities within art institutions, cementing Hong Kong as the key hub for contemporary visual culture in Asia.
How will M+ reach out to the global arts community?
Although M+'s museum building has yet to open its doors, the brand of M+ has already left its footprint locally and internationally with the events and exhibitions we've staged. The museum has established a founding collection that numbers 8,000 works in its collections, M+ Collections and M+ Sigg Collection, alongside more than 47,000 archive collections. Since 2012, 85 key local public activities have been staged, welcoming more than one million audience members from 2012 to 2019. As of June 2020, 574 works from the M+ Collections have been loaned to 86 international exhibitions in 19 countries.
The 21st century is Asia's century. It's time we bring the major creative histories of art, architecture, design and the moving image from Asia to the world.
Related link
M+ Museum