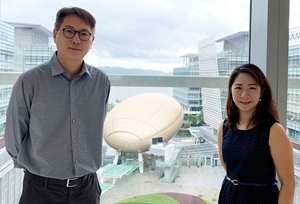 The plant-based food movement is gaining momentum in Hong Kong but a local start-up is working on an ethical alternative for consumers who still demand animal protein.
Avant Meats Company, which claims to be the city's first and only cultivated meat technology firm, was established in 2018 by entrepreneur Carrie Chan, now the firm's CEO, and Mario Chin, the company's Chief Scientific Officer.
Cultivated fillet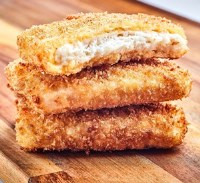 Based at Hong Kong Science Park (main picture), the company has completed two food prototypes, the Chinese delicacy fish maw (swim bladders of large fish) and fish fillet, which it hopes to bring to market by 2022/23.
The company's technology can generate all types of animal protein – seafood, beef, chicken and pork – and the partners have a view to eventual global production, eyeing a hefty share of the alternative-proteins industry estimated by McKinsey to be worth approximately US$2.2 billon today, and forecast to expand at a compound annual growth rate of 9.5% from 2019 to reach US$17.9 billion by 2025.
Their core technologies include patent-pending large-scale cell cultivation at an economically viable cost without using animal derived materials (except the starter cells, of course). The founders plan to expand by decentralising production, licensing Avant's technologies to different operations globally.
Ms Chan conceived the idea for the venture after turning vegetarian five years ago.
While personally happy to avoid meat to reduce her environmental footprint, she found it difficult to convert meat-eating friends and family members.
"I recognised that there had to be another option – one that let people still enjoy meat, without the environmental impact," she said.
Asia out of focus
In 2018, as Ms Chan began researching cell-cultivated meat, she found that the 20-odd companies working on the technology were mostly based in the United States, Israel and Europe, with just one each in Japan and Singapore.
"I wondered why no-one was working on this in China, given that it's the top consumption category in pork and seafood," she said. "I saw a lot of market opportunity, and also sensed interest from international investors looking into the technology for this region. They wanted to see this happen in Asia, but they needed a local, knowledgeable team to take it to the next level."
That assumption proved correct. In early December 2020, Avant announced it had closed a US$3.1 million seed funding round to fuel research and development as well as commercialisation of its cultivated fish products. The funding round saw participation from prominent Greater China investors including China Venture Capital, AngelHub, and ParticleX, along with western alternative protein investors Lever VC, CPT Capital, Loyal VC, Artesian, and 208 Seed Ventures. Strategic food investors PTG Food, a consortium of fast-growing and progressive food businesses across Asia Pacific with a global reach, and Markus Haefeli, Chairman of Regal Springs, believed to be the world's largest responsible tilapia fish producer, also participated in the round.
Avant, which has seven employees at present, has also been boosted by Hong Kong government support schemes such as the Innovation and Technology Fund.
Real meat
Unlike plant-based meat alternatives, Avant produces actual meat, cultivated in machines similar to those used to culture yoghurt or brew beer.
"It's made by first taking a muscle sample from an animal, from which technicians collect stem cells and multiply them using a cell culture medium that includes glucose, minerals, vitamins and amino acids plus protein supplements," Ms Chan explained.
The technology replicates the natural growth process, only in a much more efficient way. "It means that far fewer animals need be slaughtered for human consumption, eliminating much of the cruel, unethical treatment of animals raised for food, and reducing the environmental impact of meat production," she said.
Netherlands-based company Mosa Meat said one sample from a cow produces enough muscle tissue to make 80,000 quarter-pound burgers.
In the case of seafood in particular, Ms Chan said the technology removes the worry of marine pollutants in wild-caught fish, or antibiotics in farmed fish, while reducing pressure on the environment brought by over-fishing.
Beauty as well as beasts
Applications for the technologies extend beyond meat. The company is working on its first non-food product using the same technology, due to launch this month (January 2021). One application is the beauty and skincare sector – another lucrative market.
"Using the cultivated cells as the source, we're producing functional marine protein which includes collagen and other peptides that help the skin to stay firm and protected from antioxidant attack," Ms Chan said.
Based on market intelligence reports, she noted that the market size for this type of active skincare product ingredients is as much as US$31 billion. The company plans to sell its innovation to businesses, rather than as a retail brand, and is ready now to enter into material transfer agreements with interested partners.
As an industry, cultivated meat production is still in its infancy. Many issues need to be addressed before products come to market, among them consumer acceptance and the current price barrier.
However, as with any innovation, the cost comes down as the technology develops and companies involved in the sector are already achieving considerable economies. "In our case, we have already cut the production cost of the cell down by close to 90%," Ms Chan said.
She is highly optimistic on Avant's potential.
"As consumers, we definitely need to see other options for our meat supply to cater to the growing demand," Ms Chan said.
"One third of all clean water is used on animal farms, and fresh water is becoming scarce around the world. Crops are grown to feed animals, not feed to people in hunger. "
Technology makes cell-cultivated meat possible today, tomorrow it will be a necessity, Ms Chan believes.
"As long as it tastes good, the price is decent and it's safe to eat, people will take not too long to adapt," she said.
Related link
Avant Meats