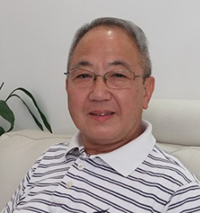 As the world's population grows, the Food and Agriculture Organization of the United Nations predicts human food demand will increase 70% between 2009 and 2050. People's demand for protein, especially for meat and fish, will rise at the same time. Noting the report, the founders of Hong Kong start-up Bug Bros Biotech Co Ltd decided to start raising black soldier flies. The larvae of this insect can digest food waste and the protein-rich larvae themselves can be made into fish food, while the manure can be used as fertiliser, forming a green circular economy and causing no secondary pollution.
Educational beginnings
Bug Bros founders Kenny Tso, CEO, and Elvis Yu, President, met more than 10 years ago during a master's course in hotel management. Mr Yu had been interested in starting a socially responsible enterprise since his days studying at the Polytechnic University.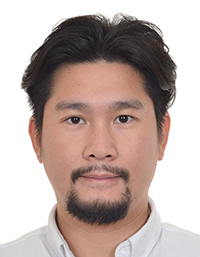 Seeing the food-waste and food problems in the world, he researched then started this business. Mr Tso had retired after being an organic farmer for many years, and had also managed a fish farm. He was resistant to the idea of farming insects at first, thinking there would be safety issues.
"However, after gaining an in-depth understanding, I realised that it is a natural, safe and sustainable environmental protection system that can promote a green circular economy," Mr Tso said. They reached agreement and in June 2019, the Bug Bros was established.
Hong Kong has limited capacity to treat local food waste and the cost of treating the secondary pollution that can arise from processing is high.
Fly to the rescue
The Bug Bros decided to use the natural ecosystem and raise black soldier flies (Hermetia illucens) to digest food waste with. The flies have a brief lifespan, about 35 days, and die about 10 days after reaching adulthood. The larvae can eat a wide range of organic waste - livestock manure or food waste – day and night. The flies live in warm latitudes, between 40 degrees north and south of the equator.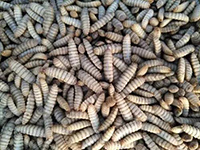 Food-waste nutrients recycled
Processing one tonne of food waste requires about 150 grams of fly eggs which take about five days to hatch into larvae. From the sixth to 15th day, the larvae are fed a paste made from kitchen waste or poultry manure. On the 16th day, when the larvae reach the right size, they are harvested and processed into powder.
The biggest difference between this food-waste digestion process to make nutrient powder and anaerobic decomposition to produce biogas is that the larvae technique does not produce a large amount of secondary pollutants.
"Only larvae and insect droppings need to be processed in the whole process. The larvae comprise 30% to 45% protein, which can be made into fish meal rich in protein. As one of the raw materials for animal feed, fish food is returned to the entire agricultural industry, completing the natural cycle of production," said Mr Tso.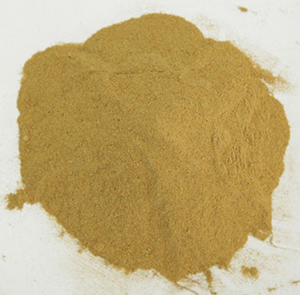 The insect-larva droppings can be made into organic fertiliser for agriculture. Similarly, nutrients are returned to the ecosystem, reducing chemical fertiliser use and helping develop sustainable farming. Oil extracted by the fly larvae can also be made into feed and raw materials for the chemical industry.
Automation maintains stability
Using flies to recycle food waste is not new concept, nor is it a patented technology. The Swiss government has been teaching farmers in the country to raise and use the fly larvae. The Swiss government moved on to show Indonesians how to use the larvae to treat food waste. However, Mr Yu pointed out that the fly is a natural insect rather than a machine. The flies can sicken and die, and become unhealthy, which affects their ability to digest food waste.
Therefore, when a large amount of food waste needs to be processed, Mr Yu believes that an industrial-grade method is needed to be effective. The leading advantage of Bug Bros lies in having an industrial-grade automated production system, combined with mature biotechnology, which can achieve large-scale processing and stability.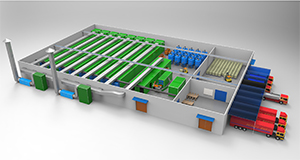 "The top priority is to base the process on biotechnology. Researchers are constantly researching and improving the breeds and breeding methods of black soldier flies," explained Mr Yu.
"The second priority is to use an industrial-grade automation system. Currently, the system has achieved full environmental control and modularisation. The system is assembled in a 40-foot [12 metre] container box, quickly assembled and operated on the project site, saving space.
"Moreover, the feeding time and weight are controlled by a computer to maintain high stability. It has been in operation in the mainland for more than one year and can handle 100 tonnes of food – chicken manure – per day.
"In addition, our system can also be combined with the existing anaerobic [gas production] system to form a mutually-promoting symbiosis system, improve the processing capacity of the anaerobic system and reduce the generation of sewage and biogas residue, and improve the overall project, return on investment and environmental benefits."
HKTDC helps start-ups 'go global'
Food waste recycling requires coordination of various parties in the public and private sectors. After winning the pitching contest of the Start-up Express 2020 entrepreneurship development programme, organised by the Hong Kong Trade Development Council (HKTDC), Bugs Bros has been arranged to meet Hong Kong investors, relevant government departments and environmental protection companies for cooperation opportunities.
HKTDC branches in Mainland China and overseas also contacted relevant government departments in Southeast Asia and the mainland, environmental protection companies and potential investors on Bug Bros' behalf, said Mr Yu. Thanking the HKTDC for helping the firm "go global", he said it will continue to accumulate experience and do more research and development. He also hopes to facilitate cooperation with companies outside Hong Kong in the future.Related links
Start-up Express