One of the strongest trends in the 2020s is certain to be a surge in electric-vehicle sales, which will bring a massive increase in demand for lithium-ion batteries.
Global EV sales could range from 25 million to 45 million by 2030, the International Energy Agency estimates, up from 2 million in 2019. Present sales of all new vehicles are about 75 million units annually worldwide. This increase, at least 10-fold over a decade, will massively increase demand for Li-ion batteries.
Ramping up output
The world now produces batteries with a capacity of 455 gigawatt hours, research firm IBISWorld estimates, enough to drive 10 million vehicles for 300 kilometres although vehicles are by no means the only use for Li-ion batteries. Static storage is also a massive market. Battery manufacturers have already planned to ramp up capacity, seeking to meet demand that is certain to far exceed 1 terawatt hour (1 trillion kWh) per year.
The Guangdong-Hong Kong-Macao Greater Bay Area is the research-and-development hub for China, the world's leading EV market, and it comes as no surprise that the region is home to an innovative Li-ion battery researcher which aims to make battery production more efficient and environmentally friendly.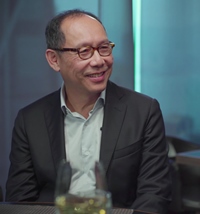 GRST Energy, a Hong Kong-based research and development (R&D) company which develops green and sustainable lithium-ion batteries, has established its R&D base in the Greater Bay Area and promoted its technologies to various major manufacturers through patent licensing.
The firm exemplifies a winning formula of leveraging the professional services in Hong Kong as well as the resources in the Greater Bay Area as a whole.
Tony Wong, Executive Director of GRST Energy, discusses his company's offerings and plans in a video interview with the Hong Kong Trade Development Council.
Going green
"The processes of manufacturing and recycling traditional lithium-ion batteries will inevitably contaminate the natural environment," Mr Wong said.
"Our innovation is to utilise water-based manufacturing technology, which replaces toxic solvents with water in the manufacturing process and also improves the structure of lithium-ion batteries so that no burning or application of strong acids will be needed in the recycling process. This can greatly reduce the amount of pollutants generated during the manufacturing and recycling processes," he explained.
These new technologies, however, require large capital investment and are vulnerable to being copied.
"Our company has indeed invested a lot of resources in the R&D of these new technologies. To prevent the results of these R&D and inventions from being copied, we need to file patent applications to obtain legal protection," Mr Wong said.
"We have filed more than 300 patent applications for our technologies in various regions around the world and more than 70 of them have been granted.
"These patents have become the company's intangible assets, bringing business opportunities through different means such as [patent] trading, licensing and joint-venture formation."
Ideal location
GRST exemplifies a winning formula of leveraging the strengths of Hong Kong and the resources in the Greater Bay Area as a whole.
The company has established headquarters in Hong Kong and its R&D base in Shunde (between Foshan and Zhongshan in the western part of the Greater Bay Area).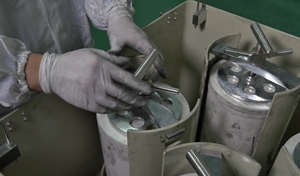 GRST sees the Greater Bay Area as a good place for R&D companies. "R&D of lithium-ion batteries requires a large pool of talents, raw materials, manufacturing equipment and a large-scale R&D base. The Greater Bay Area can fulfil our needs completely," said Mr Wong.
On the business marketing and development front, meanwhile, the firm I supported by Hong Kong's professional services, including those related to intellectual property.
"Hong Kong has diversified and quality professional services. Setting up our headquarters in Hong Kong helps us tap into the global market, which is crucial to the future development of our company," he added.
Related links
Full interview
HKSTP on GRST