Everything made by humans on all scales – from the paper clip on your desk to the global Internet – has been designed by individuals or teams who balance function, form and utility to create useful products and services.
As a service centre for Mainland China – a high-end manufacturing powerhouse, and especially its innovation and technology heavy neighbour Shenzhen – Hong Kong has a wealth of design talent, and the annual DesignInspire exhibition is the premier showcase for this.
Organised by the Hong Kong Trade Development Council (HKTDC), the event is held virtually this year in view of COVID-19. DesignInspire ONLINE runs from 3 to 9 December, showcasing global designs from Hong Kong, Mainland China, Japan, Korea and Australia to both trade and public visitors.
Design for good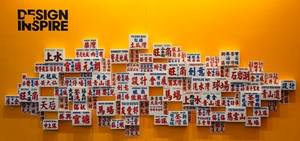 Under the theme "Design for Good", this year's DesignInspire aims to deliver positive energy to society through quality designs and innovations that can help overcome adversity amid the pandemic.
A series of creative projects led by local designers and design groups are on display, including furniture and home gadgets that can brighten people's stay at home; creative artworks about Hong Kong-style "staircase stores" found in old walk-up buildings and paintings on iron roller-shutter doors for shops that demonstrate local culture and traditional craftmanship; and ceramics and fibre art created by people in recovery and rehabilitation.
Online interactive experience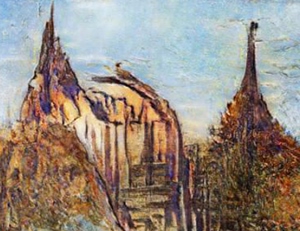 DesignInspire ONLINE brings together nearly 30 interactive projects and games that integrate digital technology with creativity. These present extraordinary visual, audio and gaming experiences that help to inspire a more creative outlook.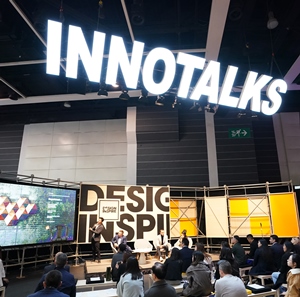 The InnoTalk series of seminars, live-streamed via Zoom and YouTube, is held over the course of the week-long fair event. Topics covered include industry-specific trends such as visual and short video marketing, enhancing the digital customer experience and engagement, as well as practical business tips for designers. There are also a variety of workshops suitable for parents and children including handmade gift workshops. The materials required for the workshops are being mailed to participants after they go through a simple online registration process.
Access to DesignInspire ONLINE is free for both trade and public visitors.
Related link
DesignInspire