As with any biome, innovation ecosystems have crowded, intensively competitive spaces – "red oceans" – and wide-open spaces full of potential – "blue oceans" – where pioneers can potentially grow far and quickly.
In the case of autonomous transport, self-flying aircraft and self-driving cars have attracted a tremendous amount of attention and funding. The oceans are, however, relatively open and innovators are now turning their attention to the blue sea – which carries the vast bulk of international trade.
High seas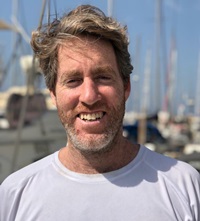 "The autonomous marine era is still ahead, and therefore poses an opportunity for start-ups that currently struggle in a red-ocean competitive landscape of land/air mobility, to address the blue-ocean of opportunities in the maritime domain," Nir Gartzman, co-founder and Managing Partner of theDOCK, an Israeli venture capital firm which specialises in backing start-ups providing shipping as well as transport and logistics solutions.
He said that in the long term – that is decades – ships would be able to cross oceans without any crew.
"In the short term – I believe that we will see more technology that will enable better monitoring, remote support and safety on board."
He compared autonomous shipping development to the land mobility sector – in 2017 Israeli autonomous driving start-up Mobileye was acquired by Intel for US$15 billion for a machine vision solution serving future autonomous cars, rather than a full suite for unmanned vehicles.
Mr Gartzman said the process takes time and he believes many of Mobileye-like companies will emerge in the maritime sector as well.
Competitive edge
theDOCK has found that competitions – along the lines of the Hong Kong Trade Development Council's Start-up Express pitching contest – are a good way to scout for talent.
theDOCK has been running the Autonomous Challenge with German engineering firm Thyssenkrupp and maritime electronics specialist ATLAS Elektronik which has attracted a great deal of enquiries.
"More than 100 start-ups have applied to participate and went through a screening process by theDOCK – 26 were found relevant and referred to ATLAS for further evaluation. The ATLAS team of experts shortlisted the eight finalists that demonstrated an inspiring use case out of which four were ultimately invited to the Bremen headquarters to discuss pilot and potential commercial relations," Mr Gartzman said.
"Actually, this is the second project Thyssenkrupp has run with theDOCK. The first time was at the beginning of the year, looking for start-ups in the area of industry 4.0 for Thyssenkrupp's shipyard production floor," he said.
Potential in Asia
Mr Gartzman said theDOCK hoped to draw many entrants from East Asia and was reaching out to start-ups in the region. theDOCK also took part in Singapore Maritime Week in 2019.
theDOCK also ran a Hackathon in June last year with Port of Singapore and Wartsila to find creative solutions addressing port operations.
Other challenges have included theDOCK Maritime Data Analytics Challenge held in Tel Aviv in October last year (main picture).
Mr Gartzman said theDOCK regularly joins international programmes. Being open to information exchange, competitions and collaboration make up a positive mix in the technology innovation ecosystem.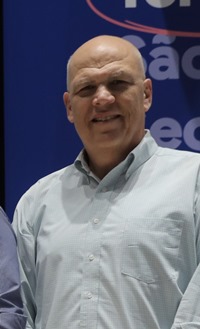 He said Hannan Carmeli, co-founder and Managing Partner of theDOCK, had participated at the HKTDC's Asian Logistics and Maritime Conference (now renamed "Asian Logistics, Maritime and Aviation Conference", or ALMAC) in 2018, and built trustworthy relationships with leaders from Asia-Pacific that continue to evolve to this date. theDOCK also joined this year's ALMAC, which was held online on 17 and 18 November.
"We attended remotely, with the sincere intention to revisit with physical presence when the situation will allow it. At theDOCK, we remain positive on the importance of the 'Human Touch'.
"I'm sure that the presence of theDOCK's and some of our portfolio companies (firms theDOCK has invested in) presence at ALMAC will result in mutually beneficial relationships with HKTDC Start-up Express start-ups and partners, who also attended the event," he said.
theDOCK's Autonomous Challenge with Thyssenkrupp concentrated on four areas – Communication, AI/Software, Human Machine Interface and Energy – which truly encapsulate the technological areas that will enjoy a rapid growth in the industry during the next decade, Mr Gartzman said.
"One indicator that I can share from theDOCK experience is that we witness more and more global corporations nominating senior executives with specific proficiency and focus on these digital applications."
Maritime focus
Explaining why theDOCK focused on a specialised field in the technology world, Mr Gartzman said the venture capital (VC) ecosystem in Israel is very mature, competitive and sophisticated. "At theDOCK, we are uniquely positioned as the first that implemented the best-practices from the local ecosystem to support start-ups in the maritime sector.
"Our industry focus – ports, shipping and logistics – is at the verge of digital transformation and will boom in the next decade and more. This is not only a trend, but here to stay," he said.
The COVID19 pandemic has made this clear as it accelerated digitalisation. He welcomed the way in which the private, entrepreneurial ecosystem around the world is boosting the trend of global collaboration despite the Sino-US trade dispute and the COVID-19 pandemic challenges.
In this more-connected world, Mr Gartzman pointed out, legacy industries are moving out of their siloes. Enterprises worldwide are re-positioning themselves as more service oriented, consequently and aspire to offer enterprise to enterprise solutions to their customers he said, noting that many of the firms theDOCK invests in offer services to the broad logistics industry, not just shipping.
"So while we remain focused as professionals in the intersection between maritime trade & technology, we keep our eyes open on platforms that have added value also in inter-modality and in helping theDOCK's corporate partners to deliver frictionless supply chain solutions also on road, rail and air."
Related link
theDock