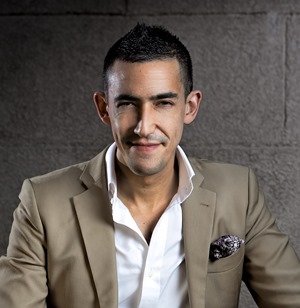 When restrictions imposed to battle the COVID-19 pandemic seriously impacted hospitality businesses everywhere, Manuel Palacio (main picture, left), co-founder and CEO of Hong Kong's Pirata Group, was determined not to lay off any full-time staff or close any venues. As the COVID-19 restrictions are rolled back and hospitality business recovers, the seasoned restaurateur from Spain gives the reasons for Pirata's success, and plans for the way forward.
How did Pirata Group come about?
When Christian Talpo, [who originally came from Italy] and I established Pirata Group in 2014, we had a dream as big as only one restaurant. We could never see any further than the service ahead for the first year. Since then, we have opened a total of 15 restaurants: Pirata, The Optimist, Tokyolima, Pici (with five locations), MEATS, Chaiwala, The loft, TMK, Honjo and The Pizza project (with two locations).
Restaurants are a notoriously challenging business to be in. How have you managed to build such a successful portfolio?
We are not too sure we are successful yet! Certainly, we believe we have a lot to learn and improve still. Our formula has been always good food, good service and good value for money. In order to be a Pirata Group restaurant we must have all these ingredients and look after our guests with the highest level of integrity and passion.
Both being F&B [food and beverage] people all our lives perhaps helped to keep us focused and understand what matters. As we are only as good as our last service, we got many things wrong along the way. But we fix things daily as they break.
What happened when COVID struck?
At the beginning, we did not know what we were facing. Uncertainty was the biggest challenge. In the weeks prior, we had just made 25 new hires [as part-timers]. Initially, we felt we could not continue a few of their contracts due to the uncertainty, but we rehired many of them two weeks later. Our full-time teams remained employed throughout.
However, Christian and I remained optimistic about a brighter future. We firmly believe when making decisions you must balance downsides and upsides. Sometimes the cost of opportunity can exceed the downside – and in this case we thought the cost of not being ready when business bounces back was too high from a guest experience and revenue point of view.
And finally, it's thanks to the Hong Kong government being extremely supportive of F&B businesses which allowed us to support the livelihood of our teams.
Still, it has not been easy. And although all our staff remained employed, we all took days of no-pay leave to support the non-existent business and ensure we all had jobs.
What kept you going?
Our goal has always been to ensure our people have something to look forward to. We may or may not have always achieved the highest level of care for our teams but we always did our best with what we had in hand, protecting the brighter future of our people.
Surely if we'd had certainty on how COVID would turn out we would have done a few things differently. But we believe no one was prepared for this. Today when we look backward (and we're still in the midst of it) we are satisfied with the decisions we've made and all the livelihoods we have protected.
How about strategies going forward?
For us the strategy remains consistent, which is to deliver as many memorable experiences as we possibly can. Our focus during COVID has been and still is to be generous in our approach and look after every guest just like on day one. Unfortunately, we do not believe there is a silver bullet. There is only one way forward and that is to treat our guests and staff with the love they deserve. In times when everything we could see was negativity, we wanted to be the good news for everybody.
With all the challenges encountered this year, is Hong Kong still able to sustain a strong restaurant brand such as yours?
We're extremely lucky to be in the category of everyday restaurants for Hongkongers. Our aim has been always to be your Monday [everyday] kind of restaurant, and ensure we are approachable and reliable. We believe, based on the last weeks of business, that Hong Kong has not lost its love for brands born here. We hope to remain on people's minds as much as we have been this year. We take a marathon approach, and ensure we remain an experiential business rather than a food business. We deliver emotions and are part of people's daily lives. And as long as we manage to stay focused on who we are, we hope our brands remain just as strong.
Related link
Pirata Group