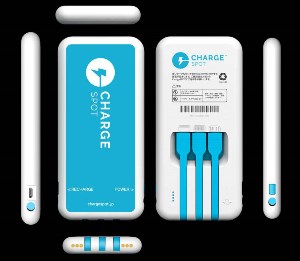 Food, shelter and mobile data are the fundamental commodities humans need to survive but ever-increasing complexity of mobile devices means that ensuring access to the last one – mobile data – creates an ever-rising demand for power. Like a desert wanderer running out of water more than a day away from the nearest oasis, modern urbanites can find themselves with a flat battery in their smartphone and no way to charge while remaining on the move.
Realising the fundamental nature of this problem and noting the reluctance of many commuters to carry a power bank around all the time, Hong Kong based start-up ChargeSpot is putting power oases in easily accessed places in Hong Kong, Japan, Thailand and Taiwan and intends to broaden its network in Southeast Asia and across the world.
Widely distributed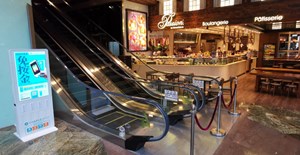 Following a model analogous to that of bicycle-sharing services, ChargeSpot places charging stations, with power banks plugged in and charging, in high-traffic areas. Subscribers can hire a power bank, use it to charge their smartphone and return it to the next station they come across to resume charging. In Hong Kong, ChargeSpot partners with the 7- Eleven convenience-store chain as well as several shopping malls. There are also charging stations in the Jollibee fast-food chain (main picture).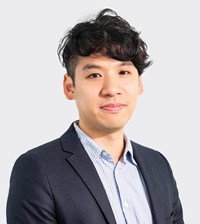 Travis Tai, Head of Business Development at ChargeSpot, said that under the company's business model much of the revenue came from rental usage but the firm also derived revenue from advertising at the stations, on the app and on stickers on the power banks themselves. "We are able to provide target marketing channels to advertisers to reach their potential customers," he said.
As with any sharing system, ChargeSpot accumulates a large amount of data which Mr Tai said helps the firm decide where to place power stations in order to meet demand. ChargeSpot also shares data on usage with partners such as shopping malls and retailers, as well as advertising partners for targeted marketing.
Noting that power was as important to phone users as mobile data and phone airtime, ChargeSpot is collaborating with telecommunications firms in Japan and Taiwan in making access to power banks part of a mobile clients' bundle of services.
Broad horizons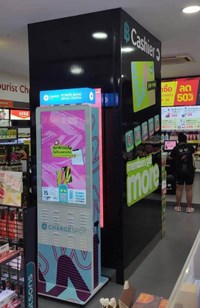 ChargeSpot has already set up in Taiwan, Japan and Thailand, and has set its sights on further expansion. "Macao is definitely on our roadmap," Mr Tai said. "We are looking at other Southeast Asian countries like Singapore and Malaysia. The United States and Europe have high potential too."
The Hong Kong Trade Development Council (HKTDC) helped ChargeSpot set up in Bangkok, partnering with the Watson's pharmacy chain.
"We are talking to MTR in Hong Kong at the moment and recently partnered with cinemas and telecoms firms in the city," Mr Tai said.
Related link
ChargeSpot