Kazan, the capital city of Russia's Tatarstan Republic, boasts as its main attraction the grand Kul Sharif Mosque. Its tall white minarets and regal blue domes, originally built in the 16th century, overlook the River Kazanka. Approximately three kilometres south of the landmark, the utilitarian, all-glass and ultra-modern Kazan IT Park – a science and tech hub founded in 2009 – contrasts with the mosque and the city's historic and religious elements. In August Kazan became Didi Chuxing's chosen market for its first foray into Russia. Mainland China's top ride-hailing platform (holding 95% of market share) has already entered such markets as Australia, Japan and Latin American countries – but its entry into Russia is its inaugural move into "Eurasia". Stephen Zhu, Senior Vice-President and Head of International Business for Didi, commented: "We look forward to building a broad partnership with Russian fleet partners and drivers to provide better, safer and more convenient services to the public."Didi is the latest in a line of mainland tech movers-and-shakers on a path of global expansion – who have specifically targeted Russia on their development path. Alibaba has been expanding into Russian e-commerce, for example.
Nascent market, burgeoning needs
Didi has ambitious plans to become the world's largest transport platform – which means a significant international push to grow outside the mainland. The eight-year old firm already defeated Uber on its home turf – rider and driver volumes at 550 million and 31 million respectively dwarf those of Uber. It is also understood that Didi is now in the initial stages of preparing for an initial public offering, probably in Hong Kong. The Russian market is strategically important for "Didi's global business – and [holds] huge market growth potential", a company representative said. It is estimated that Russia's entire urban transport market (including ride-sharing and taxis) could reach 2 trillion rubles (US$25.6 billion) by 2025, the tech giant noted. Across Europe, Russia holds the largest population which has "diverse mobility needs", demanding innovative and cost-efficient solutions, the Didi representative said. The country's landscape of urban commuters, tech-savvy young population and unmet transport needs in sprawling cities offer unique opportunities for ride-hailing, ride-sharing and food-delivery services.Strategically, Didi's move into Kazan as its first step into Russia serves as a solid testing ground for user needs in the country. Kazan holds distinct advantages over other cities, Didi noted, pointing out the city's "pro-innovation agenda, friendly business environment and local mobility needs". The historic city is also home to the Kazan IT Park, and is located only 720km from Moscow (a short distance in a big country). Having pilot operations in Kazan will guide Didi's wider movements across Russia in the future – which could see expansion to Moscow, St Petersburg, Yekaterinburg and Nizhny Novgorod by the end of the year. The Mainland China firm said they will first focus on user and driver feedback, and product and service improvement. "We are focusing on learning about our new community – and gathering user feedback at this stage," the representative said. New products, services and offerings will only be launched after first analysing experiences and outcomes in the Kazan market. Didi Express – an affordable platform focused on in-app and phone hailing, integrated with a safety management system– will be launched in the Kazan pilot. But Didi believes this is only the beginning. "Consumers [in Russia] want safer and more reliable services. And it is improved technology that will allow Russian drivers to increase their income opportunities and give riders a better experience." Didi's long-term focus will be on "local innovations driven by global capabilities. We have a long-term commitment [to] Russia". The tech giant looks to apply its experiences and technology to the Russian market, on a localised basis – such as enhanced safety features through risk analysis algorithms or online-offline features such as 24/7 human support for users, drivers and fleets.
Russian element in global expansion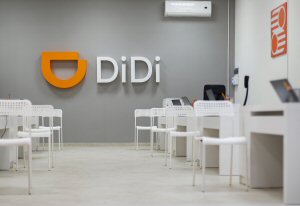 With the Russian market's burgeoning potential in this sector, the domestic competition is strong. Didi's competitors include local rivals such as Yandex (Russia's answer to Google), which holds a significant advantage in their geo-data and digital maps. Yandex Taxi merged with Uber in 2018 (to serve Russia and other post-Soviet markets), and holds about 58% of Moscow's ride-share market, alone. Citymobil, Russia's second-largest competitor, said of Didi's launch: "We have already been preparing for this, and we do not fear a new competitor." However, Didi said they are positive about their move into Russia – and "confident" about their "big-data ability" and worldwide servicing. "We deliver 10 billion trips [annually worldwide] – meaning by volume, [we are] the world's largest mobility platform." This includes ride-sharing, taxi and car-hailing, bike-sharing and Hitch carpooling services, all offered by one platform through Didi. Didi cited the move into South America as an example. "[We] achieved over 35% of market share in some Latin American markets within two years of launch against strong competitors." But the firm recognised that each market is unique in its user needs, habits and traffic dynamics. "The best innovation [is to serve] each distinct market," said Didi. Market advantages for Didi in Russia will be bolstered by its commitment to building "strong partnerships with local authorities and partners; to build a team of local talent and develop localised products".Drivers, taxi fleet operators and public transport operations will collaborate with Didi to "jointly develop more convenient services" for the market. The company is also set to open up its taxi dispatch system to Russian taxi partners in the region, to support local operations in improving efficiency.
Fast track
Despite the COVID-19 pandemic, Didi's expansion into Russia went full-speed ahead, showing the importance of bringing the country into their international portfolio. The pandemic has had a temporary impact on supply-and-demand dynamics, Didi said, but the firm predicted long-term potential in the ride-share market worldwide to increase. CEO Cheng Wei earlier this year announced their new three-year plan, dubbed "0188" – meaning a target of 100 million trips a day worldwide by 2022, and 800 million users globally per month. This will focus Didi's priorities to more diversified business lines in the coming years; and a reorientation to a holistic strategy that doesn't limit its focus to one single market or country. Outside of its bread-and-butter ride-hailing services, the mainland giant has invested significantly in payments-financial services, logistics and autonomous driving technology.
Didi said its overall business had rebounded to pre-COVID-19 levels by July 2020. Daily trips exceeded 50 million by the end of August. The pandemic affected the domestic ride-hailing market in Russia as many cities such as Moscow went into strict lockdown. The lockdown boosted related services such as food delivery, however. And despite an interim impact, many market analysts expect Russia's ride-hailing and ride-sharing market to stay on a path of growth – creating opportunities for domestic and foreign incumbents, alike. Didi has reason for optimism ahead in Russia – should the firm penetrate the competitive local market, collaborate successfully with domestic partners and best serve the needs of Russian consumers.
Related link
Didi