While many businesses around the world struggled to remain viable during the darkest days of the COVID-19 pandemic, one Hong Kong‑headquartered electrical‑appliance manufacturer – G.E.W. International Corporation – managed a 20% year‑on‑year upturn in sales in the market in Mainland China, an achievement it largely ascribes to its investment in live‑stream marketing (main picture). In order to get a better understanding of how the business secured positive outcomes when many others were floundering, the Hong Kong Trade Development Council's Guangzhou Office caught up with senior members of the company during a recent webinar organised by the Pearl River Delta Council and a subsequent site visit.
Focus on coffee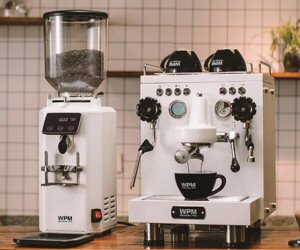 Founded in Hong Kong in 1975 as an original equipment manager (OEM) business, G.E.W. set up a manufacturing base in Dongguan in the early 1990s, before launching its own brand – Welhome – in 1994. Today, its primarily export‑oriented product portfolio is largely focused on coffee machines and grinders, milk-frothers and a number of other small home appliances. As well as its operations in Hong Kong and Dongguan, it also maintains a sales and after‑sales service presence in Shanghai, Beijing and Chengdu.Explaining just how the company managed to drive sales across the mainland at a time well before the pandemic was wholly contained, Daniel Yip, the company's managing director said: "The improvement in sales performance during the outbreak was undoubtedly due to our focus on live‑stream marketing. This saw us host live broadcasts from Welhome's experience stores and collaborate with Jeremy Zhang, one of the mainland's most high‑profile baristas, on the staging of large‑scale promotional events."While live‑streaming, having a presenter such as Mr Zhang on board can help drive interaction with potential customers by responding instantly to questions, demonstrating the use of various coffee machines, sharing latte art tips and fronting flash sales. In order to fully capitalise on this, though, it's important to establish a dedicated live‑streaming team as well as a professional e‑commerce operation, one familiar with brand management, product R&D, dynamic pricing, live‑streaming protocols and all fulfilment requirements."As well as deploying a celebrity online host, G.E.W. also actively utilises a number of other digital promotional tools. In particular, it makes extensive use of social media as a means of highlighting new-product developments, industry trends, coffee‑related facts and reviews of Welhome products by industry professionals. It's a channel it also favours for the dissemination of after‑sales information and equipment maintenance guidelines.Flagging up another advantage of such an approach, Mr Yip said: "Using online platforms to promote products and share information allows you to keep tabs on the geographical distribution of your customer base, while also making it possible to track individual trends within geographically disparate markets."As well as being keen to showcase the effectiveness of digital marketing in general and live‑streaming in particular, Mr Yip and his senior management team also had five other key recommendations for any Hong Kong company looking to expand its mainland client base:
Brand collaboration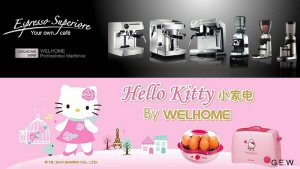 When G.E.W. first began manufacturing under its proprietary Welhome brand in 1994 (and again in 2009 when it launched its WPM line of semi‑professional coffee‑making equipment) one of its key priorities – as well as one of its most successful strategies – was to co‑operate with a number of other high‑profile brands it aimed to establish an affinity with. This saw it secure a licence for the use of the Hello Kitty marque from Sanrio, its Tokyo‑headquartered owner, allowing it to use the image of the popular cartoon cat on a new home‑appliance line targeted at the mainland market.Despite the initial success of the strategy, however, the line was discontinued in 2016 when the highly price‑sensitive nature of the competition in this particular market segment made it unsustainable. Since then, the company has primarily focused on nurturing WPM as a standalone brand.
National distribution network
When targeting the mainland market became a serious proposition, G.E.W. moved quickly to establish an extensive national distribution network. This now consists of more than 100 dealers / distributors and extends across four municipalities, two special administrative regions and 18 provinces. Wanting to avoid conflicts between local agents, the company also adopted a uniform pricing strategy throughout the mainland, while prioritising the provision of on‑site service support and training for all its regional partners.
Online sales focus
Recognising the pre‑eminence of online sales when it comes to accessing the mainland market, G.E.W. set up a flagship vendor platform on the mainland's two leading e‑commerce sites – Tmall and JD.com. It has also been a keen participant in many of the promotional events organised by the two platforms, including the 618 and Double 11 shopping festivals. Earlier this year, the company opted to step up its online sales activity (including placing an increased volume of advertising on Alimama, Taobao's marketing platform), a move it credits with delivering a distinct uptick in orders.
State support
Another key factor in G.E.W.'s success cited by Mr Yip was its active participation in several transformation and upgrading initiatives on offer from the Hong Kong and mainland governments. Via such incentives, the company received substantial subsidies towards the cost of upgrading its technology, reducing its production‑related pollution levels, accessing consultancy services and implementing the recommended enterprise resources planning (ERP) systems.
Automate production
Overall, Mr Yip was adamant that, in light of continually rising labour charges and the fiercely competitive nature of the market, failing to adopt the cost-savings offered by automation was simply not an option. In line with this, G.E.W. has already introduced two fully automated production lines, both making a considerable contribution to reducing overheads.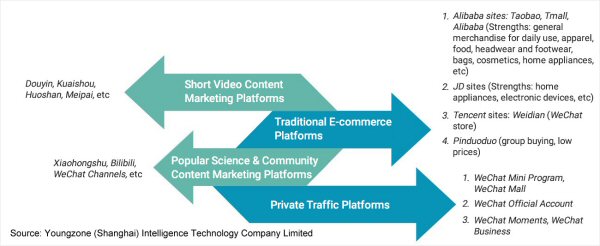 Related links
G.E.W. Corp
HKTDC Research