Online transactions have become popular, ranging from purchases of daily necessities to home appliances and furniture. Recently many people have taken to opening up small online stores as a first step in building a business, believing marketing was the biggest challenge they faced. They soon found logistics and express delivery were the bigger challenges, however. The business owners did not know which freight method was the most cost-effective and found that delivery turns out to be time-consuming and cost-intensive.Spotting this pain point of resource misallocation, Hong Kong start-up Spaceship simplified the complicated shipping process into four steps, enabling clients to compare the prices and processes of leading logistics companies, and to send shipments in the most favourable way and price. This innovative solution made Spaceship one of the winners in the pitching contest held as part of the 2020 Start-up Express entrepreneurship nurturing programme, organised by the Hong Kong Trade Development Council (HKTDC).
Individuals, SMEs easily overlooked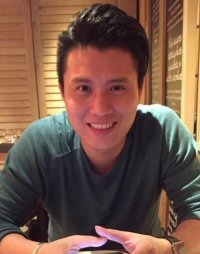 Spaceship Co-founder Chilam Lam had 10 years of e-commerce experience before starting his business. Small and medium-sized enterprises (SMEs) in Hong Kong had limited options, he said.

"At present, large logistics companies mainly hope to attract customers from large enterprises and large institutions, establish long-term cooperative relationships and obtain regular orders. Individual and small business customers are easily ignored," Mr Lam said.Another logistics problem small clients face is that they do not know how to "break down" the goods they ship to overseas countries. This can push up the value of a consignment so it becomes liable to import tax.
Keep it simple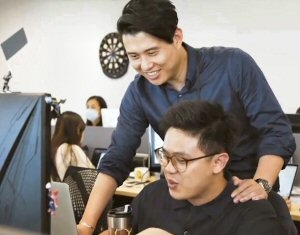 "Spaceship was established in the hope of overcoming hurdles in Hong Kong's existing e-commerce delivery chain," Mr Lam said. The first move was to simplify logistics procedures. Users need just four steps to search and compare the best shipping rates of major express companies including FedEx, TNT, DHL and UPS on the Spaceship website before filling in shipping information. After this, a dedicated person helps with the customs declaration and global door-to-door collection. Finally, the waybill is printed and freight payment made. The user needs to spend less than 40 minutes learning to register an account and arrange shipping, packaging and the customs declaration. It only takes just few minutes on average to complete each order once the account is set up.Once a user has a clear understanding of the shipping process, can Spaceship retain its advantages and thus the client? Mr Lam said Spaceship's advantage is that it can provide preferential prices. Since it has reached agreements with major express companies, users can enjoy a freight discount of 40% to 60% off the market price, cutting delivery costs. Simple procedures and preferential shipping rates have enabled Spaceship to reach 70,000 users since it started operating 10 months ago. Mr Lam said Spaceship could be described as a bridge between small firms and the established logistics business.
Win-win strategy
Starting up is always difficult, he said. To gain a place in the Hong Kong express logistics market, "win-win" was the strategy – seeking to win the trust of express companies."From the standpoint of the courier company, we hope to get as much business as possible," Mr Lam said. "Spaceship presents a low barrier to users and can take care of individuals and SMEs." Spaceship can serve as an aggregator, attracting small customer groups, which had previously been overlooked, to large courier companies. "One large courier company told us that since cooperating with Spaceship the number of its individual users has increased seven times." On the other hand, Spaceship is also confident about securing agreements with more courier companies, giving users more choices.Site design presented a challenge at first, Mr Lam said, as the firm needed to interface with several courier companies. With limited staffing levels at first, the firm had to rely on efforts of several core members – and designing the layout is really not easy. The rapid growth and popularity of e-commerce means easy-to-use layout is definitely an important factor in attracting users.
Innovative ideas brought award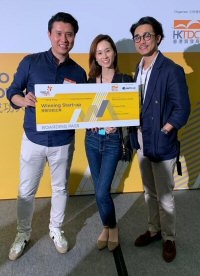 Mr Lam said the Spaceship did not enter the Start-up Express pitching competition to win awards, but to let more people know about the company's business, get to know different start-ups and explore cooperation opportunities, such as communication applications. The exchange and sharing among the winners, as well as the judges' professional opinions and suggestions had been a great benefit. He believes e-commerce is a global trend. Having gathered experience in Hong Kong, he has set his sights on the Taiwan market. Following Spaceship's win, the HKTDC contacted its office in Taiwan, which introduced Spaceship to the Taiwan Logistics Association and Taiwanese start-up park, paving the way for a future entry into the market.Related link
Spaceship