One of the surprising beneficiaries of the global COVID-19 pandemic has proven to be the humble bicycle. With social distancing remaining a priority in almost every part of the world, this eminently environmentally friendly, traditional form of two‑wheeled conveyance has been seized upon as offering a highly viable, virus‑free alternative to many of the more infection‑prone modes of mass transportation, such as trains, buses or underground light‑rail facilities. Inevitably, this has also resulted in something of a windfall for those territories where bicycle manufacturing is a key part of their economic offering – with, arguably, few better positioned to take advantage of this sudden spike in demand than Taiwan.
Global giant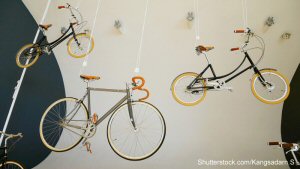 With more than 40 years of heritage in the bicycle‑manufacturing sector, Taiwan is also home to many of the world's most well‑known brands, including Merida and Giant, with the latter owned by Taichung city‑based Giant Manufacturing, the world's largest bicycle maker.As a sign of how important the sector is to Taiwan's overall economy, the territory's bicycle‑components industry was valued at NT$69.6 billion (US$2.36 billion) in 2019, according to figures published by the Ministry of Economic Affairs, representing an 8.41% year‑on‑year rise and an all‑time record. Showing a similarly impressive performance, the territory's bicycle‑manufacturing sector was valued at NT$41.9 billion for the same period, a 4.23% year‑on‑year increase.Due to the inevitably limited size of the local market, most Taiwan bicycles are primarily destined for export, with the European Union, United States, Australia, Japan and Mainland China the top five overseas destinations. For its part, the EU accounts for half of Taiwan's total bicycle exports.Taiwan‑made bicycles and related components now have a sizable market share in each of these five markets, according to the Ministry of Economic Affairs. In specific terms, Taiwan accounts for the biggest percentage of bicycle sales in both Europe and the mainland, and is the second‑largest supplier in the other three markets. With regard to imported bicycle components, products of Taiwanese origin have a market share in excess of 50% in the US and mainland, and are second-only to the mainland in the EU and Japan.In recent years, however, it has not always been good news for the sector. According to the Taiwan Bicycle Association, although the territory exported more than 2.12 million bicycles in 2019, this actually represented a year‑on‑year drop of 3.82%. Similarly concerning, the export value of whole bicycles also declined last year, falling by 8.88% to US$1.3 billion.
Electric disruption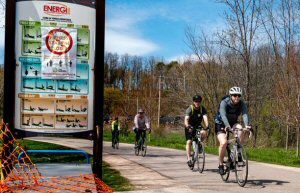 Part of this decline, however, may be accounted for by the surge in demand for e‑bikes, a development that has inevitably had negative consequences for their traditional counterparts. Here too, though, manufacturers have been quick to capitalise on this emerging opportunity. As a consequence, for 2019 as a whole, Taiwan significantly increased its level of e‑bike exports to 647,900 units, a massive 126% rise. This saw the total export value for such items amount to US$863 million, a 129% increase over 2018.The rising demand for e‑bikes, however, is far from the only challenge Taiwan's bicycle manufacturers have had to contend with. As most of the territory's manufacturers (including Giant, Merida, Ideal Bike, Ming Cycle and Kentone) and the majority of its leading bicycle‑component producers (notably Lee Chi, KMC, SR Suntour, Sunrace and Joytech) have production facilities in the mainland, they have found themselves caught in the crossfire of the still‑escalating trade war with the US.The additional tariffs imposed by the US on mainland‑made bicycles have had grave consequences for Taiwanese manufacturers with mainland‑located production facilities. This comes on top of an earlier hit the territory's mid‑range and upmarket bicycle producers took when the practice of bicycle‑sharing became hugely popular across the mainland, a development that inevitably subdued demand.Against such a fraught backdrop, then, the changes wrought to the world's transport preferences by the COVID‑19 outbreak has – perhaps unexpectedly – proved to be a huge boost for Taiwan's bicycle industry. The first signs of this windfall became apparent in May this year.
Health drive
With the first wave of COVID-19 infections apparently under control, many European governments suddenly saw the value in promoting cycling as a healthy and comparatively risk‑free mode of transport. In the United Kingdom, for instance, £2 billion (US$2.5 billion) of public money was invested in an Active Travel initiative with a view to promoting both cycling and walking. France, meanwhile, spent a considerable sum on widening its existing bicycle lanes and claimed to have created Europe's widest "cycleways", while Italy gave incentives to its citizens to buy bicycles by offering a subsidy of up to €500 (US$570).It was a practice that was also adopted across North America, with the governments of both the US and Canada similarly offering to subsidise bicycle purchases. The inevitable upshot of these pedal‑positive policies was a surge in purchases around the world, both in terms of conventional cycles and e‑bikes – with the most popular models in the latter category typically priced at about €1,000.Given the sheer scale of the orders flooding in from Europe and the US, it is not surprising that May marked a major turning point for Taiwan's bicycle industry. As a sign of just how significant a transformation this has proven to be, Giant recorded total revenue of NT$7.1 billion (US$242 million) for May, a 31.68% year‑on‑year increase. Much of this upturn was down to sales of its proprietary‑branded products, according to the company, with demand for such items up 50% compared with the same period in 2019.Over at Yuanlin city‑headquartered Merida, Taiwan's second‑largest bicycle manufacturer, the messages were a little more mixed. While the company sold more 105,000 bikes in May – a year‑on‑year increase of 25.31% – its output still decreased by 42% over the course of the last year. As a result, the monthly revenue increase for May only represented annual growth of 7.86%.More reassuringly, Merida reported there had been long queues at its outlets in Germany and Italy after their respective lockdown measures were lifted. As a result of this spike in demand, it said, many of its employees had to work overtime, as did many of its suppliers. Similarly upbeat, KMC, Taiwan's leading manufacturer of roller chains for bikes, also reported good news in May, claiming monthly revenue of NT$464 million and year‑on‑year growth of 14.04%.
Need for speed
In order to keep up with local market demand in Europe and in line with the growing international preference for shorter supply chains, both Giant and Merida have well‑advanced plans to set up production facilities in Europe. Giant's new plant in Hungary is expected to come online this summer, while its €13.5 million logistics hub in the central Netherlands region should be up and running by the end of the year.Merida, meanwhile, has invested €10‑€12 million in a new factory in eastern Germany. Scheduled to go into active use next year, it will produce up to 90,000 e‑bikes for the local market on an annual basis.Looking to the future, Michael Tseng, Merida's President, was upbeat when he addressed shareholders at the end of June, saying: "It is our understanding that the bike‑sharing boom in Mainland China is now well past its peak, with demand now increasing for more upmarket bikes. At the same time, e‑bikes have never been more popular in both the European and American markets. In order to capitalise on these trends, we are confident we can adjust our production portfolio in order to meet these evolving needs."Similarly confident – and speaking at his own company's shareholder meeting – KMC Chairman Wu Ying‑chin said: "In both Europe and America, demand for parts for repairs is showing a clear upturn thanks to measures by the respective governments designed to nurture cycling via purchase subsidies and related infrastructure improvement. We have every expectation that these positive trends will continue well into 2021 and that the spike in post‑pandemic cycling will be sustained on a long‑term basis."
Related link
HKTDC Research