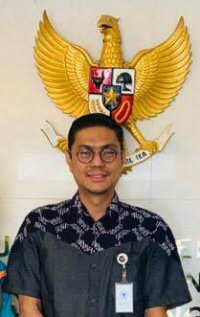 The world's manufacturing infrastructure and supply chains were undergoing profound changes last year, driven by trade disputes, rapid technological advances and the long-running rise of Asia. The change was then turbocharged this year as the COVID-19 outbreak, and measures taken against the disease, upended the economic order worldwide.This accelerated change has had a profound impact on Southeast Asia, which has been undergoing its own industrial transformation for several decades. Indonesia, the largest member of the Association of Southeast Asian Nations (ASEAN) both in terms of population and economy, is front and centre in this transformation, becoming a favoured destination for manufacturers seeking to diversify their production bases.Iqbal Shoffan Shofwan, Trade Consul of the Consulate General of Indonesia in Hong Kong, said a closer manufacturing partnership between Indonesia and Hong Kong could promote trade and economic development of both places.
Manufacturing investment
"Moving to a new manufacturing base is a complex process that requires solid groundwork, the right contacts, local knowledge and an understanding of local conditions. That takes time, resources and access to local networks – things that small- and medium-sized enterprises [SMEs] may find in short supply," he said. "Meanwhile, as orders from developed economies are contracting, companies also need to open up new markets to sustain business flow." Mr Iqbal said manufacturers and service providers are showing a keen interest in the potential of industrial parks, especially those linked to the Belt and Road Initiative which may also be supported by government policy and cooperation efforts."Given longstanding cultural and economic links, and the free trade agreements between Hong Kong and Indonesia, it is no surprise that Indonesia is among the most popular destinations for Hong Kong SMEs outside of Mainland China."Indonesia, the world's fourth-most populous nation, offers a lower-cost manufacturing base and young, growing consumer market, he pointed out. Backbone infrastructure projects are nearing completion and the focus is on relieving traffic congestion and improving connectivity. Demand for e-commerce resources is growing, boosting the pace of regional internet upgrades.Mr Iqbal said the Hong Kong Trade Development Council (HKTDC) and other organisations had already helped several Hong Kong manufacturers in labour-intensive industries such as toys, electrical components and garments to successfully establish partnerships in Indonesia. Providing in-depth research and market insights lets the HKTDC help companies make informed strategic decisions. And when companies are ready to take action, the HKTDC can help them connect with local businesses and experts through its network of local offices and representatives, he said.Mr Iqbal said several factors made Indonesia a prime destination for international businesses expanding or relocating their production lines.
Indonesian edge
"Indonesia as one of the world's fastest-growing economies. The country plans to complete construction on 15 new airports and add another terminal at Soekarno-Hatta International Airport in Jakarta by 2021. Businesses in the construction sector can capitalise on the demand for experienced contractors, technicians, architects and project managers," he said."[There is a] Focus on public spending that offers contract opportunities for businesses in construction, research, technology, finance and hospitality," he advised, adding that investors should consider how commercial niches could be adapted for these areas in Indonesia.He pointed out that the World Bank Group's Ease of Doing Business ranking placed Indonesia at 73 and on a firm upward trend, rising from 128 in 2013 and 91 in 2017. "This positive trend demonstrates the improvements of the government has made to local regulations," Mr Iqbal said.
Opportunities abound
He said the sectors that stood to benefit most from Indonesia-Hong Kong partnerships are metal-related industries, industrial estates and offices, construction and agriculture. Hong Kong service providers will also have a role to play in any projects in Indonesia. Mr Iqbal also saw potential in cooperation in other sectors as both economies recover from the COVID-19 outbreak. "Indonesia and Hong Kong need to promote more government-to-government and/or business-to-business collaboration particularly in the medical and health sector, such as by setting up business-matching through an online platform."He said Hong Kong companies in such sectors as medical, health, e-business, e-learning and smart city technologies contribute to Indonesia's efforts to contain the pandemic and revitalise economic activity, through foreign direct investment. Such investment can stimulate economic development, creates new jobs, and transfer of knowledge."With more jobs and higher wages, the national income normally increases. As a result, economic growth is spurred," he said.Noting the webinar on anti-COVID-19 technology and related business-matching activities held by the Indonesian and Hong Kong governments in collaboration with the HKTDC, Mr Iqbal said they can help strengthen technological and business cooperation between the two places. "We need commitment in responding to all emerging infectious disease. We need a clear worldwide 'surveillance and response network' that can quickly identify and stop an outbreak. As we know, Hong Kong's surveillance system proved that early detection of infectious diseases can prevent their spread. This could benefit ASEAN's economic development framework," said Mr Iqbal.
Related link
Consulate-General of Indonesia in Hong Kong