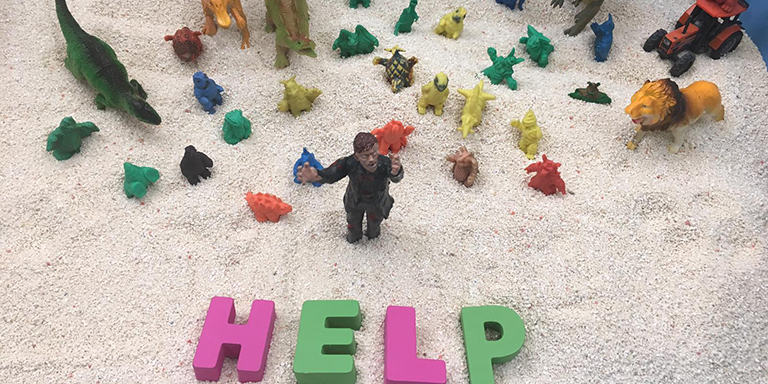 https://hkmb.hktdc.com/en/1X0AKRHA
Creative mind healing
A Hong Kong studio uses art-therapy sessions to boost mental health and well-being.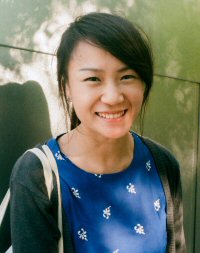 A masters degree in art psychotherapy and a firm belief in the power of creativity to heal inspired artist and entrepreneur Gigi Leung to set up an art therapy studio, Not a Gallery, in Fortress Hill on the north shore of Hong Kong Island.

In the studio clients can express their emotions through art - sketching, painting and sculpting their way to better mental health under Ms Leung's tutelage. A graduate of the School of Creative Media at the City University of Hong Kong, Ms Leung curated exhibitions and cultural activities for those with disabilities at the Tung Wah Group of Hospitals and worked as an art psychotherapist in London before opening Not a Gallery. She offers one-to-one sessions and group workshops to a diverse range of clients - from victims of bullying to dementia sufferers. The studio has also hosted corporate groups looking to connect with colleagues, encouraging them to embrace their creative side.

With Hong Kong currently under strict social distancing measures, the studio's groups, which address anger management and addiction among other mental health issues, have been temporarily stopped, although Ms Leung is still hosting some one-on-one sessions with some clients.
Honest expression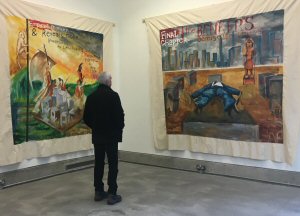 She believes artistic creation can be the most primitive and honest expression of one's thoughts. "The Chinese community is quite supressed, and parents rarely credit us in our culture – they would say, 'maybe you can do better'. We learn how to say things beautifully rather than wholeheartedly, and the verbal ability to describe our feelings is not as good as we think," she said.

She also trusts art can help people gain a greater understanding of themselves and their character. "Some people are very determined, while others are more hesitant; even when they are choosing the colours [before painting], there might be so much hesitation, which stems from fear of making the wrong choices. You are seeing their macro environment from a very micro action," explained Ms Leung. Clients who suffer from depression, for example, may express what that actually means to them by using very solid or heavy materials to illustrate how those feelings weigh them down, while others may go beyond the frame of their picture to express abstract, two-dimensional thoughts and feelings.
Group therapy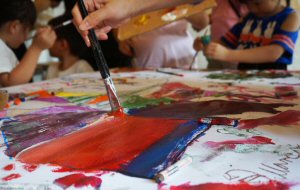 Ms Leung saw demand increase about 20% after the pandemic broke in Hong Kong. "More people are suffering from panic attacks and anxiety, and many are lonely and facing uncertainties. They are cooped up in small spaces and come to see me to take a break and have their own private time so they don't have to deal with family issues," she said.

Sessions are tailored according to clients' needs. "With teens and kids, it might be anger management. Kids don't always know how to verbalise why they are angry, so we ask what causes the outburst in the first place and how we can control that anger," explained Ms Leung. "This could involve something like creating a volcano to demonstrate how anger feels, then asking them to write one sentence about why they are mad. One kid wrote, 'hurry up, be quick!' as he said his mum is always rushing him, and this angers him."

As adults tend to be more passive and hesitant with the artwork, Ms Leung often incorporates mindfulness activities into the sessions to get the creative juices flowing. "Sometimes I ask them to eat an apple, then with each bite draw a line on a giant piece of drawing paper. After they've drawn the line, everyone takes another bite and savours the flavour before they return to their drawing and find their own pace," she said.
Teamwork
The group retreat days and corporate training sessions, meanwhile, are designed to improve the working atmosphere in the office and boost creativity. "Many enjoy making a mess with clay and paint, particularly as in work, they need to be neat and tidy. Absolved of any responsibility, attendees can immerse themselves in an environment of play," observed Ms Leung.
Mental health
The art psychotherapist said one upside of the pandemic is that Hongkongers are now more candid about their mental health. However, it can still be difficult not to be overwhelmed by feelings. "After Chinese New Year, we couldn't have foreseen that the virus would end up disturbing the entire world. Everything has changed so quickly, and learning to be resilient [in the face of the virus] has been the biggest hurdle," said Ms Leung, who believes art therapy can help prevent emotional overload. "If we talk about our mental health, it can be too serious, or just dull. But adding art into the mix can make things more fun and interesting, and there's less pressure."

Sketching, painting and sculpting will remain key to her sessions but Ms Leung is keen to embrace technology in her clinical work such as contact microphones, which sense audio vibrations through contact with solid objects. She also plans to encourage clients to tune into the different textures in our environment – wind, scent and brushes – to arouse deep-rooted memories.

With a return to normal routines on hold and many people struggling with their mental health, Ms Leung said people should not be too hard on themselves. "Our culture is fast-paced and focused on efficiency. But it's okay if we make mistakes. Be patient and give yourself some credit."
Related link
Not a Gallery