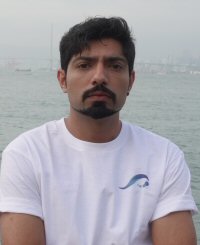 Seafood is one of the most traded food commodities in the world and consumers in Asia are among the most voracious. Yet they can easily fall prey to "fish fraud", or product mislabelling. Now a Hong Kong biotechnology entrepreneur is offering a solution.Harold Mollison (main picture) said "fish fraud" – where products are purposely mislabelled to dupe consumers into eating and paying for lesser quality fish, or to disguise the sale of over-exploited species – is a global problem. Noting the "critical" importance of ensuring the integrity of seafood's origin and supply chain, he hopes to curb the fraudulent practice using the accessible fish DNA analysis developed in Hong Kong by his start-up, Spidfier, co-founded with business partner Syed Shakeel Ahmed.
It's in the DNA
Spidfier (which stands for species identifier) was established in September 2019 when the two friends, both graduates from the University of Hong Kong – Mr Mollison with an economics degree and Mr Ahmed with a PhD in microbiology – decided to pool their talents to solve a problem in their own backyard."Hong Kong is a huge importer of fish, with vast differences in pricing depending on species type and place of origin," Mr Mollison said. "For example, there are seven different types of salmon, some far more expensive than others. These tiny differences are preyed on by fraudsters, and you can't tell just by looking."Ocean sustainability is also "very much on my mind", Mr Mollison added. As a keen diver, he can see the environmental degradation worsening year by year."DNA, the fingerprint of every single biological thing, is the only way you can pinpoint the real differences and be able to identify species," he said. "We saw a good match of the technology to the problem."The problem is not confined to Hong Kong – 20% of seafood worldwide is mislabelled, according to Oceana, an environmental non-government organisation – while the World Bank has found that almost 90% of global marine fish stocks are now fully exploited or overfished.At its headquarters at Hong Kong Science Park, Spidfier has created a turnkey "lab-in-a-box" fish analysis machine that analyses DNA to provide such information as species identity, origin, freshness, and to detect any pathogen and short-weighting for all types of seafood. The invention enables regulators, certifiers, wholesalers and retailers to identify a whole batch of fish using a breadcrumb-sized sample.
Supportive environment
Support for biotech start-ups in Hong Kong was vital for the two entrepreneurs in setting up their business. Spidfier participates in Hong Kong Science Park's three-year Incu-Tech Program, and also received funding from London-based accelerator Entrepreneur First (as part of its second Hong Kong cohort), United States venture-capital firm SOSV's HAX Accelerator for tech start-ups, and the University of Hong Kong.Mr Mollison said the partners are seeking seed-funding of more than US$1 million to boost their production capabilities. They hope to bring their product to market by the end of 2020. To begin with, the founders will provide a service (manning the machines themselves) but eventually intend to sell the machines outright.Leveraging its Hong Kong connections to introduce the invention to governments, large sourcing companies and regulatory authorities globally, this home-grown start-up might find that the world is its oyster.
Related link
Spidfier