Measures to control the COVID-19 outbreak – especially restrictions on travellers from overseas and Mainland China – have had a heavy impact on Hong Kong's tourism and hospitality sectors.

Commercial real-estate services firm Colliers International has pointed out in a report that the outbreak left hoteliers and investors facing tough choices – to buy, sell or hold their assets. Despite the gloom, however, Colliers sees an "unprecedented time to explore hotel opportunities" in Hong Kong.The report notes that the hotel sector, heavily dependent on tourism and business travel to generate revenue, had made efforts to boost local demand by creating a "staycation" market last year to offset the effect of social unrest. Then the COVID-19 outbreak this year compounded the situation.
Anchor market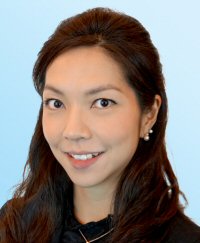 However, Colliers finds the potential re-introduction of regular travel between Hong Kong and the mainland brings recovery hopes as pre-outbreak figures showed mainland cross-border travel accounted for 80% of inbound tourism.Rosanna Tang, Colliers Head of Research for Hong Kong and Southern China, said tourist arrivals were down 81% year-on-year for the first quarter of 2020, taking overall Hong Kong hotel occupancy rates to 32% in March. "However, we take positivity in the lessons learned from SARS [Severe Acute Respiratory Syndrome] in 2003, when occupancy rates bounced back quickly to 88% in the first three months with support from government initiatives after borders were opened, creating optimism for the sector," Ms Tang said.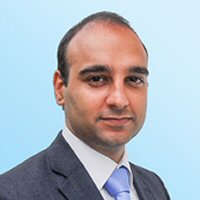 Discussing current investment opportunities, Shaman Chellaram, Senior Director of Capital Markets, suggested: "Hoteliers thinking longer-term could use the current market climate to expand their footprint, or even look to enter a traditionally competitive market. Opportunities could materialise as a result of other stakeholders with limited appetite looking to exit the sector."Currently, the investment sector is experiencing slow market momentum and a weaker number of overall investment transactions. Mr Chellaram said a wait-and-see attitude emerged in the first quarter of 2020 with limited hotel activity but "we are seeing a surge in enquiries as investors start to look for hotel opportunities to deploy capital".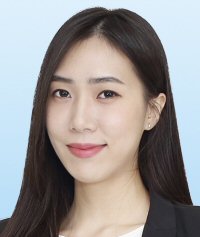 Pureanae Jang, Senior Manager of Colliers Valuation and Advisory Services, agrees. "Now is a good time for owners and investors to revisit strategies."The current hotel regime, with low occupancy levels, may interrupt operations and cash flow but hoteliers in older properties, who have a long-term vision, may take advantage of this cycle to renovate and upgrade assets from a value-add perspective, Colliers points out.
Hub revamp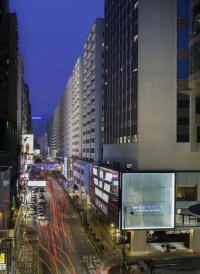 The report cites as an example the InterContinental Hotel in Tsim Sha Tsui (main picture), which stopped operations in April to undergo its biggest renovation in 30 years. The hotel will be rebranded as Regent Hong Kong when it reopens in 2022.Prince Hotel, another property in Tsim Sha Tsui – the tourist hub at the south end of the Kowloon Peninsula – has also closed for a major renovation. The hotel will reopen in the third quarter of next year as Marco Polo Prince Hotel, reflecting contemporary elements enhancing this well-known regional brand. The company said the abnormal market outlook had caused management to rethink the benefits of a full closure to achieve overall downtime and cost benefits.Dalip Singh, General Manager of Marco Polo Hotels – Hong Kong, describes Prince Hotel's renovation programme as "a positive statement and underlines the long-term future of tourism to this city".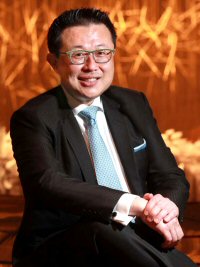 "We look forward to rebuilding and strengthening Hong Kong's reputation long into the future with the new Marco Polo Prince Hotel," Mr Singh said.For independent hotel owners and operators, Colliers believes now could be a good opportunity to reposition assets, especially if they own aging stock. "Investment in alternative uses could be considered. Traditionally this would mean office space, but we are seeing growing interest in co-living or serviced apartments. We have recently witnessed transactions in the market and are receiving an increased number of requests to support valuations and feasibility for related projects," Ms Jang said.This could also be a good time for portfolio building, Colliers believes, noting: "Whilst hoteliers are in unchartered waters and it looks unlikely that tourism in Hong Kong will fully recover in the near-term, there is a window of opportunity for investors to bargain-hunt for discounted hotel assets for long-term holding or conversion."Hong Kong's increasing integration into the Guangdong-Hong Kong-Macao Greater Bay Area also brings opportunities. "We believe the long-term prospects of tourism in the Hong Kong remain positive, on the back of bigger picture demand including MICE [meetings, incentives, conference and exhibition] tourism, the Greater Bay Area initiatives and the new infrastructure, like the high-speed rail and Hong Kong-Zhuhai-Macao Bridge, that continues to enable expansion of intercity travels," Ms Tang said.
Recovery campaign
In an effort to boost tourism, several Hong Kong-based luxury hotel brands have united as The Heritage Tourism Brands group to promote the beauty and diversity of Hong Kong as it emerges from the outbreak. Members include Harilela Hotels, The Langham Hotels & Resorts, Mandarin Oriental Hotel Group, Shangri-La Hotels & Resorts, Swire Hotels, The Peninsula Hotels and Wharf Hotels."Our group, which also includes [airline] Cathay Pacific, decided to come together at a time of unprecedented crisis for the travel industry in Hong Kong in the second half of 2019," explained Jennifer Cronin, President of Wharf Hotels and Chair of Heritage Tourism Brands. "We all come from different backgrounds, but we are all hoteliers who share a great love and passion for Hong Kong. It is our desire to do whatever is in our power to revive Hong Kong tourism, at home and overseas at the appropriate time and when people feel safe again. "We felt it was time to take fast action, not as competitors, but as a joint force in the private sector, with a common objective which is to restore confidence in the vibrancy and stability of our home, Hong Kong. Now, as we emerge from COVID-19, this objective is even more relevant," Ms Cronin said.As a first step, the group is launching a video showcasing the city in all its beauty and diversity, to encourage local people to enjoy their home and appreciate what makes it unique.The Heritage Tourism Brands group is also planning to introduce inspiring experiences for local residents, and regional travellers when travel restrictions are lowered featuring a variety of cross-hotel collaborations, in partnership with other major Hong Kong attractions.
Related links
Colliers International
Intercontinental Hong Kong
Wharf Hotels