As two of the four "Asian Tiger" economies which achieved spectacular expansion in the 1980s, Hong Kong and Korea (the others being Taiwan and Singapore) have extensive and growing trade, investment and business links.One of Korea's leading banks has been operating in Hong Kong for more than half a century, and sees Asia's World City as a key access hub between its country, Mainland China and the Association of Southeast Asian Nations (ASEAN) region.
Role strengthens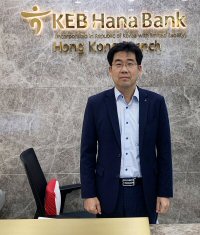 Companies seeking to enter markets in the mainland and East Asia have focused on Hong Kong, and the trade volume between Korea and Hong Kong is continuing to increase, KEB Hana Bank Hong Kong Branch General Manager Kweon Sun-chul said. This has let KEB Hana Bank's Hong Kong Branch, established in 1967, provide a wide range of financial services to companies with cross-border business. The Bank also helps small and medium-sized enterprises in Hong Kong that wish to trade with and invest in Korea, and also supplies domestic market information and gives access to well-established business networks. Popular and growing sectors that Korean and Hong Kong companies working in each others' markets are involved in include K-pop culture and semiconductors. This trend is expected to further develop.In a recent report, the bank said most Korean companies enter overseas markets through joint ventures (JVs) and establishing incorporations. Firms prefer JVs as these reduce the possibility of investment failure and help achieve localisation. Decision-making on the investment is done by parent companies in Korea.Companies working with Korean firms abroad will find that, sooner or later, they need to communicate with the parent in Korea where key decisions are made.The Bank is keen to work with Hong Kong companies which wish to cooperate with Korean firms in Southeast Asia as well as Korea itself.
Supply chain integration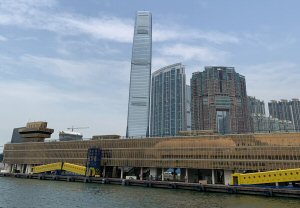 Both the mainland and Hong Kong have formed links with Korea in their global supply chains and have become the most important partners in terms of trade volume, outdoing the United States and ASEAN region. This trade trend is continuing.To capitalise on this trend, the bank launched a "2540 Project" which aims to increase profits and assets derived from overseas business to 40% of the domestic earnings by 2025, and is building platforms to drive this.
Expansion continues
The bank has found that many Korean companies which had manufacturing bases in Shenzhen and Dongguan in southern China are taking part in the general movement to transfer production facilities to Vietnam and other Southeast Asian countries to cut labour costs. Conversely, many component makers had decided to continue their operations in the mainland to maintain business relationships. There was also a steady demand for new entry into the mainland.
Vehicle opportunities
Korea is a well-established vehicle maker and the industry is facing a double transformation – a shift from petrol and diesel to electricity as a prime energy source, and the move to autonomous driving. The bank said this transformation is bringing new players such as Google into the industry. Amid the autonomous-driving transformation, Hong Kong is making its mark in the industry, with the cutting-edge technology offered by AutoX, headquartered at Hong Kong Science Park in Sha Tin, gaining worldwide attention. The bank is optimistic on Hong Kong's prospects in the sector. "It will be easier for Hong Kong companies to stand out, having excellent business-friendly institutions, and as the autonomous-driving market grows, it is believed that the opportunities for Hong Kong companies to collaborate with major vehicle makers in the form of technology alliances will increase naturally," the bank stated.Many customers had expressed interest in entering Hong Kong and the mainland for business related to cultural exchanges in such industries as entertainment, moving beyond the traditional manufacturing sector.Korean culture and entertainment are big hits in Hong Kong. The bank sees a case for supporting financial services to companies dealing with Korean entertainment, intellectual property assets and beauty products, which are based in Hong Kong and want to enter ASEAN markets, as well as Korean firms wanting to enter Hong Kong."Active cultural exchange between Korea and Hong Kong is considered to be a very important business that serves as the foundation of trade growth and increasing mutual understanding," the bank said, adding that its Hong Kong branch backs companies that facilitate such exchanges.
Related link
KEB Hana Bank Hong Kong