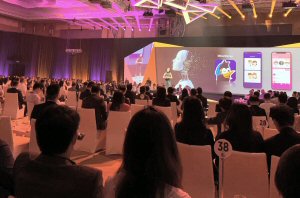 Hillary Yip was just 10 years old when taking part in a children's entrepreneurship competition in 2016 led her to begin building the MinorMynas app. With a focus on meaningful communication and peer-to-peer learning, the online education platform lets children learn in a fun, organic way, teaching their own languages and sharing opinions and ideas on MinorMynas' online community. Hillary's entrepreneurial flair was quickly recognised and she won first place in the AIA Emerging Entrepreneur Challenge and Best Business in the same competition in 2016, before the beta app was launched in 2017. Today, with users from more than 50 countries, this platform with parent portal also embraces diversity by bridging cultures and geographical limits. By October 2019, the app had received more than 65,000 downloads. Now 15 years old, Hillary is home-schooling so she can juggle class work with managing her business. The founder and CEO of start-up MinorMynas has also become a familiar face on the events circuit, speaking at such occasions as HKTDC Entrepreneur Day – organised by the Hong Kong Trade Development Council – and Hub Plus in Hong Kong. The entrepreneur is now gaining worldwide recognition, being a guest speaker at the Global Women's Forum Dubai this February as part of its "Game Changer" line-up.
Revamped app draws in parents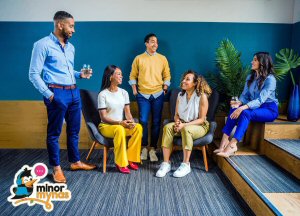 Hillary is about to launch version 2 of the MinorMynas app, with a complete revamp of the user interface and introduction of parent communities, where mums and dads can meet and chat. Anyone will be able to access the web app regardless of the device they use. Selected users and volunteers have been invited to participate in beta testing, and version 2 is expected to be ready for all users in the next month or two. The entrepreneur admitted that building version 2 was not easy. "It took quite a long time to find the right tech partner and longer to identify how we'd fund it." The newly enhanced app has been backed by a combination of crowdfunding, government grants and cash from Hillary's speaking fees. The Gogetfunding page raised HK$19,979 from 28 backers with a further HK$28,100 raised offline. "The crowdfunding went well, we learnt quite a bit from it, especially in terms of [how to approach] online marketing campaigns," she said.As the start-up evolves, so will its funding approach. "So far we've been bootstrapping, but we've started to have conversations with some investors and will be actively seek investment opportunities after the launch of version 2," Hillary confirms.
Going global
Hillary is most proud of the connections children have cultivated using her app. "In real life, they may never have had the opportunity to meet, but through MinorMynas, they form genuine connections and friendships, coming together on common topics."The most challenging part of working on MinorMynas was determining the next step when the outlook was uncertain, the young CEO said. "After we launched, there was a period of time where it was especially challenging to get users onboard, and the hardest part was not knowing exactly what to do," she admitted.Hillary remains firmly committed to creating a global young community via her app despite the challenges, although she feels it is still a work in progress. "Even though we see many promising signs from our beta app, it's still a very small user base and if we were to create a global kids' community, I'd rather it be truly global with a large number of users worldwide."Hillary's goals are ambitious but she seems unfazed by the hard work needed to guarantee the app's sustained success. The young entrepreneur partly attributes this to her tender years. "As kids, we tend to be a lot more open minded and view problems in a different light. I think that this is a huge advantage as a start-up is born out of a need to solve problems, and we kids are often referred to as 'creative geniuses'," she says. Hillary has previously said her role models include female education activist and Nobel Peace Prize laureate Malala Yousafzai and Facebook COO Sheryl Sandberg. "I'm also very much inspired by entrepreneurs like Michelle Sun from [K-12 coding school] First Code Academy and Regina Larko from the #impact podcast. Both of them are great female entrepreneurs, and I've had the pleasure of speaking to them and learning from them over the years."
Supportive community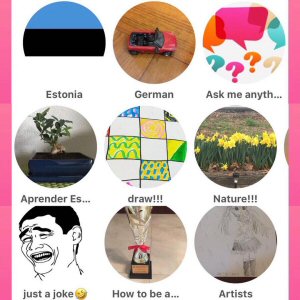 The key advantage of setting up a start-up in Hong Kong is definitely the community, Hillary said. "Since I started, many people have been more than willing to talk to me about their experiences with their own businesses and provide suggestions on how I can improve MinorMynas."For 2020, her key objective is to launch version 2 and amass as many users as possible while building on the platform's safety features. As for long-term goals, the teenage entrepreneur certainly isn't short on ambition, and hopes to make MinorMynas the best online learning platform for children. "This would ideally be twofold, having a peer-to-peer community where learning is completely self-initiated and the other part with online learning courses that add more structure and accreditation to the learning process," she said.Hillary has a clear message for students still at school who are keen to set up their own business. "Go ahead and do it anyway. You can dream about an idea or plan endlessly, but without executing them, they simply remain ideas. No matter what you do and where, there will always be people who tell you that you can't do it, whether it is based on your gender, race or beliefs. You can't change what they say, but what you can do is to pursue your ambitions and dreams."The HKTDC Entrepreneur Day on 16-17 July will feature start-ups of all shapes and sizes and offer visitors invaluable insights on setting up their own business, funding, administration and much more.
Related link
MinorMynas on Facebook