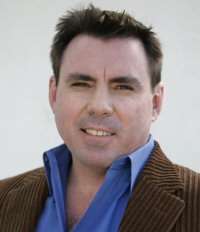 Consumer habits tend to change over time but the COVID-19 outbreak has forced consumers to reconfigure their lives, habits and spending at a speed and scale the world has never seen. With an expanded reliance on digital connectivity for work and play, it is important to look beyond the day-to-day maelstrom and adjust for a new normal, noted Scott McKenzie, Global Intelligence Leader for international data and analytics firm Nielsen. In your recent research on COVID-19 and the recalibration of priorities, you identify six consumer behaviour thresholds the outbreak could breach – from proactive health-minded buying to living a new normal – how will this impact behaviour?
People are fundamentally recalibrating their lives. What we buy, when we buy it, why we buy it, and what we're prepared to pay have changed, particularly when it comes to consumer-packaged goods. Prevailing concerns about health and safety mean we're also incredibly focused on authenticating the claims of products we buy. We want to understand the sources of ingredients and the efficacy of products.

How can businesses respond to millions of people being rendered out of work and the resultant changed wealth dynamic?
The rapidly escalating unemployment rates we're seeing around the world will drive two kind basic kinds of consumers. One is the insulated consumer – those who keep their jobs, have healthcare and expect their employment and income to be maintained. They are even likely to have more discretionary income because they may no longer be commuting and are unlikely to be having a planned summer holiday. These consumers will be able to trade up in some categories and experience more premium touchpoints. The other type of consumer will be "restrained" – unemployed or underemployed with real risk around spending beyond the basics. They will be focused on value for money and private-label offerings [products sold under the labels of supermarkets and chain stores].

Businesses can respond to people staying at home more by increasing online offerings. Is this shift in line with your expectations?
We have seen extraordinary growth rates around the world in online e-commerce for fast-moving consumer goods [FMCG]. Many traditional bricks-and-mortar retailers are now working to double down on their investment in online. We saw lots of examples of consumers shopping online for the first time and expect many of them to stick with the habit.

Efficacy and quality assurances are increasingly important. How can companies give consumers the reassurance they need?
Brands need to make it as easy as possible for consumers to understand the claims behind their products. With ongoing safety concerns and social distancing, consumers want to get in and out of a store quickly. Brands and retailers can help with this by ensuring packaging is easy to see and understand so consumers can make a quick decision on whether it's right for them.

Your research shows consumers are increasingly seeking out products manufactured in their own country for peace of mind. Will this trend continue?
There was an underlying global trend towards local products and experiences and the pandemic has amplified it. People were already gravitating to local, particularly when it came to food products. This is a trend we have seen almost everywhere. For Hong Kong, it is a little more difficult because so much needs to be imported.

To what extent did the experience of living through the 2003 SARS (Severe Acute Respiratory Syndrome) outbreak equip Hong Kong and other Asian territories for the mental and practical challenges COVID-19 posed?
It was clear from the outset that some countries that had been through similar health challenges with SARS and others were better equipped and able to respond more quickly to the necessary adjustments. Other countries have now learned what some of the basic needs are for health, personal protection and food in such quickly developing circumstances.Can we ever go back to our old lives of frequent air travel, regular eating out, and customs such as shaking hands? Or will some habits and customs just disappear without a trace?
We are already seeing signs that consumers will be more focused on their home lives. In a recent global study, they told us that they'll eat out less, consume less out-of-home entertainment and do more cooking themselves.

People have become more cautious as they go about their daily lives. How can businesses respond to this new, more-vigilant consumer?
Consumers will hold brands more accountable than ever. They will raise expectations around trust and expect complete transparency in their touchpoints with brands. The availability of choice means they can be more fickle, so brands will have to work hard to maintain levels of confidence.

What will be some of the biggest challenges for businesses and consumers over the next six to 12 months as they adapt to a post-COVID-19 world and wait for a vaccine?
In the FMCG space, brands will need to recalibrate faster than they ever have before. They will need to adjust their product portfolio, pricing dynamics and innovation pipelines to meet an ever-changing demand cycle from sensitive consumers. Brands that wait for the dust to settle will be left behind. Constant recalibration is the name of the new game.The Hong Kong Trade Development Council has adapted to the new reality by taking its spring expos online with the Spring Virtual Expo, and will relaunch physical shows in July with the Summer Sourcing Week.
Related link
Nielsen