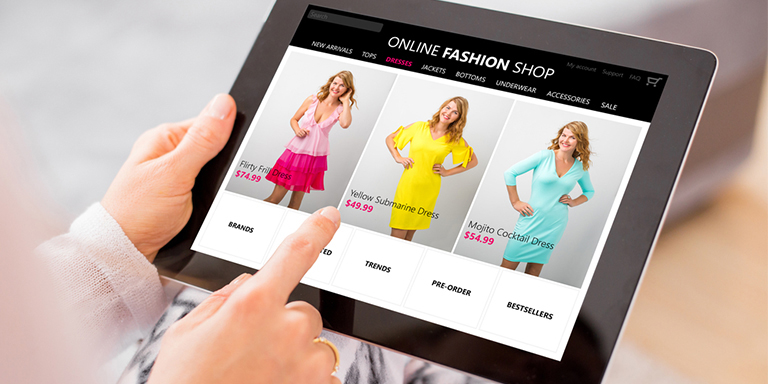 https://hkmb.hktdc.com/en/1X0AKH4H
Fashion retailers flock to cyberspace
The already fiercely competitive garment industry is coming under pressure from external pressures, accelerating the move online.
The fashion retail market has become fiercely competitive in recent years, and pressure from external factors such as the Sino-United States trade dispute has aggravated the challenge. Many brands are boosting their e-commerce operations, seeking to develop online shopping. This in turn opens the way to using big-data analysis to grasp market trends and information. Adopting such technologies equips fashion firms to formulate online marketing strategies, promote sales and grasp business opportunities in the online shopping era.

At a fashion sales seminar hosted by the Hong Kong Trade Development Council (HKTDC), several fashion industry players in Hong Kong discussed trends in the industry and described how they used e-commerce platforms to seek new opportunities.
Data built in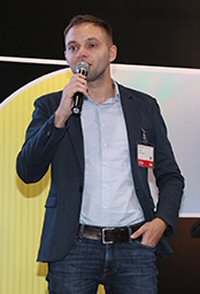 E-commerce presents much greater scope for data aggregation and analysis than is the case with traditional retail outlets, helping firms assess market trends and make appropriate purchases and promotion drives to increase sales. Zalora a leading fashion platform in Southeast Asia, has been compiling a database for more than seven years, giving it a clear advantage over competitors.

Alin Dobrea, Head of Brand Partnerships at Zalora, said: "These data give us a better view of the differences and similarities between the markets we are in as well as general consumer trends relating to what are the popular items, patterns, colours and brands in these markets."

"Using data enables us to understand what consumers want, which brands they look for and when. This allows our platform to provide brands with expansive reach across the whole customer journey on ZALORA, with in-depth data insights and privacy-compliant targeting outside of ZALORA through channels such as Google, Facebook, Instagram and more. Through our platform, brands can reach millions of consumers based on ZALORA data across all Southeast Asia markets.

"The advantage of having first-party data is that we are not necessarily price-reliant. A lot of small shops offer generic brands and lower-priced items most of the time. Through data we can get a better understanding of what customers want, and it means we can offer superior products to what smaller shops can offer, helping us to attract more fashion-focused consumers."
AI cuts costs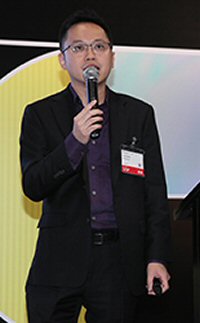 The three keys to e-commerce success are logistics costs, speed and reliability. Advances in technology allow the logistics industry to comprehensively improve efficiency at low cost. Eddie Lee, CEO for Taiwan, Hong Kong and Southeast Asia at ECMS Express, said online shopping generally involves small-volume orders. In the past, it was only possible to deliver such goods through postal services and courier delivery.

"Small-batch orders make up almost all of e-commerce business, which in the past could only be delivered in two ways: by courier and by mail. But neither was ideal to the consumer as the former was expensive while the latter would take a long time and wasn't traceable," said Eddie Lee, CEO of Southeast Asia Region of ECMS Express, a low-cost courier service provider.
"Courier costs were high because enterprises need to invest heavily in planes, warehouses and making the entire delivery process smooth and traceable. The latest cross-border logistics solutions, however, mean that tracking a package becomes possible even if the delivery process is outsourced to different suppliers, which means costs can be significantly reduced."

Mr Lee added that logistics firms now offer full solutions to e-commerce companies to manage returned goods, which constitute a considerable portion of sales and potentially have a significant impact of profitability. "In the past, goods returned, especially from overseas orders, could be a pain for an e-commerce business. But today, logistics firms can help by setting up returns centres around the world to collect the goods, inspect and repackage them, or even directly send them to neighbouring countries from the centres to satisfy new orders," he explained. "With new technology, retailers can do business in a place where they have no operations office and rely solely on remote monitoring, resulting in significant savings in money and time.""E-commerce is hardly affected [by the trade friction] because any order below US$800 is tax-exempted. This has encouraged some traditional businesses to start an e-commerce operation – and they soon realise that the cost to do e-business in one market is not much different from doing business in several markets," Mr Lee said.

"For example, one website infrastructure can cater for many different markets, from Japan to Taiwan and Singapore. While this new e-commerce business might only constitute a small proportion of a company's overall revenue, say 5%, it may be the only sector that sees strong growth compared with the largely stagnant traditional markets, so it is natural for companies to allocate more resources to e-commerce. Traditional retailers such as Giordano have recently been investing substantial sums to promote their e-commerce business," Mr Lee explained.
Social media influencers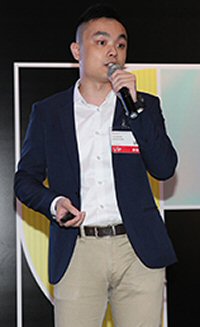 Internet marketing is the key to the success of online stores. It is important to choose key opinion leaders (KOLs) and use social-media platforms to assist in brand promotion.

Edwin Wong, founder and CEO of influencer network Cloudbreakr, said: "Using big data drawn from various online and social media channels, AI can help to analyse the most relevant topics based on what people post on their pages using natural language processing and image recognition. From brand matching, interest affinity, audience group, social performance metrics and content style, we can identify the most authentic and engaging influencer profiles."

In the fast-changing social media landscape, precision is required in storytelling even when the brand possesses the appropriate KOLs. "The brand can choose to use a mix of different content such as an instant video feed, short video clips, an image on a post or even a long video tutorial. Some great examples seen recently include video sliders using multiple images to grab fans' attention and drive viewership. Instant video polling, before-and-after trials and full product tutorial videos are other good examples of how to boost fan awareness," said Mr Wong.

However, the way people interact on various social media platforms can differ markedly. Mr Wong pointed out that fashion and accessory brands are highly appeal-driven and affected by peer opinions, which makes them inclined to give free samples to multiple influencers at the same time to drive an instant trend. "Ongoing appearances and association are more important in arousing fans' attention than a single point of promotion," he said.Many fashion companies are taking part in the HKTDC's Spring Virtual Expo. The HKTDC is running a series of webinars on ways to rise to the challenges posed by the COVID-19 outbreak.
Related link
Spring Virtual Expo
Garments, Textiles & Accessories