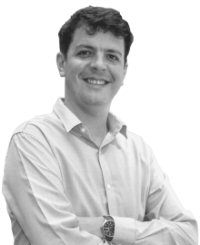 When French entrepreneurs Julien Labruyere and Adrien Barthel co-founded their cloud-based corporate services platform Sleek in 2017, they knew a one-stop digital solution would make back-office processes quicker and easier for start-ups like themselves.Little did they know that a pandemic – the COVID-19 outbreak - would make their service so important as numerous people are working remotely around the world. Now the company is eyeing fast growth in Hong Kong.
Remote incorporation
Sleek enables entrepreneurs and investors to incorporate a company and manage their corporate, accounting and tax compliance online. "With Sleek you can incorporate a company 100% remotely without leaving your desk, and file requests to your company secretary 24/7 via our secure online portal," said Mr Barthel, who is also Sleek's Chief Growth Officer.The business partners, both seasoned entrepreneurs who have been based in Asia for the past 10 years, recalled their frustration at how slow and paper-based the incorporation and company registration process had been earlier. "We understood, more than anyone, the pain point and the importance of good customer support throughout the incorporation process," Mr Barthel said.

Sleek offers corporate services in three closely linked categories – company incorporation, company secretary and accounting services. Clients can select one-off services such as company incorporation or mailroom maintenance, or enrol in a subscription model for company secretary and accounting services, with different levels of plans based on the number of transactions. "Moreover, we are tech entrepreneurs, so we build technology solutions to tackle basic problems," Mr Barthel said. "For example, we recently launched our own electronic signature solution, SleekSign." The partners pride themselves on delivering services in a transparent and efficient way, leveraging technology to provide a seamless experience, and spending more time interacting with clients. "The platform and its automation features are efficient ways to collect information and manage each incorporation process," Mr Barthel said. "The client can log on at any time, access all their key documents, trigger resolutions, sign any document online and also manage their accounting matter from their mobile device."
Geography wins
Initially established in Singapore, Sleek expanded to Hong Kong early in 2019. "We selected Hong Kong as our second regional office because of the vast opportunities Hong Kong has to offer, given its role as one of the world's most important financial hubs, and its prime location as the centre of Asia," Mr Barthel said. "The geographical advantages and easy access to the [Guangdong-Hong Kong-Macao] Greater Bay Area offer a large window of opportunity, providing growth in line with our long-term business goals."Sleek believes it is the fastest-growing corporate services firm in Singapore, "we are definitely here in Hong Kong to replicate the same story faster and bigger", Mr Barthel said from his office in Central. "We are rapidly expanding our local team in Hong Kong, and are excited by the ambitious and talented people from all around the world who have chosen to live in Hong Kong." Sleek manages a fast-growing portfolio of more than 2,500 companies, ranging from young regional start-ups such as Aspire Financials, to multinational corporations such as French oil and gas giant Total and American Internet company Match Group, as well as numerous small and medium-sized enterprises and investment vehicles.The company's recent growth was spurred by US$5 million in seed funding secured late in 2019. This funding was led by private investors Pierre Lorinet (a Singapore-based non-executive Director of Trafigura Group and Puma Energy Holdings) and Fabio Blom (based in the United Kingdom); as well as MI8, an Asia-focused European-backed private investment company based in Hong Kong."We are honoured to have the generous support and guidance of our investors and board members," Mr Barthel said. Sleek's board comprises distinguished individuals from various fields, including Martin Crawford, former Group CEO of corporate services giant Vistra; Eric Barbier, founder of TransferTo; and Pierre Lorinet, "Their experiences combined are amazing lessons and we continuously learn from them as we grow our footprint," Mr Barthel said.
Resilient city
COVID-19 presents challenging times for businesses everywhere but the partners note that "if there's one value at Sleek we share with Hong Kong, it's resilience"."We arrived in tough economic times in early 2019, and are now in a very delicate situation with COVID-19," Mr Barthel said. "But we have decided to double down on our growth here as we see a great opportunity to be powering Hong Kong entrepreneurs. "We are currently closely following the guidelines by the local government while keeping agile and continuing business as usual," he added. "We hope to provide comfort to our customers knowing that they can still reach out to us at any time for questions support."Additionally, in an effort to do our part and participate in helping the business community, we have made our own newly developed e-signature tool, SleekSign, available free to entrepreneurs all over the world. Anyone can use it whether they are Sleek customers or not."
Related link
Sleek