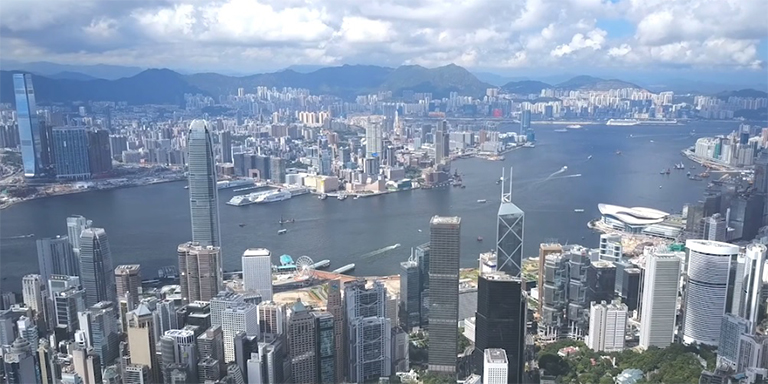 https://hkmb.hktdc.com/en/1X0AKG0O
Rescue fleet turbo-charged
Authorities expand funding to counter virus outbreak fallout.
Open, agile, cosmopolitan, the glittering pearl – Hong Kong has attracted many adjectives and metaphors over the years and most reflect the city's pre-eminent status as a two-way global investment and business hub.

This position has made the city a key link in international business; the world beats a path to its door. But the world has abruptly been forced to stay behind its own doors amid the current pandemic. Meanwhile, deft handling [https://www.coronavirus.gov.hk/eng/index.html] by medical authorities means Hong Kong has managed to cut the number of new COVID-19 cases reported each day to low single digits at the time of writing, without requiring a lockdown. The mainland's prognosis on the outbreak is also improving rapidly. Unfortunately success at home has limited impact when much of the planet remains in lockdown.
Broad impact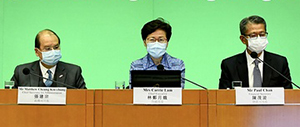 Recognising that the outbreak has affected almost every sector – be it tourism, logistics or innovation and technology – and hit small and medium-sized enterprises especially hard, the Hong Kong Special Administrative Region (HKSAR) Government has taken many measures to limit the impact on employment and business viability, reduce debt burdens and ensure the economy is on a sound footing for the post-outbreak recovery.

In the administration's most recent response, HKSAR Chief Executive Carrie Lam on 8 April announced measures worth more than HK$130 billion (US$17 billion) to help businesses stay afloat, keep workers in employment, relieve financial burdens of individuals and businesses and help the economy recover once the epidemic is contained.

She said the measures built on the relief package in the 2020-21 Budget and the first round of the Anti-epidemic Fund. She said severe disruption to a wide range of economic activities meant the government needed to adopt bold and prompt measures since many businesses faced pressure to close down and massive staff layoffs were anticipated.
Unprecedented measures
The measures, which Mrs Lam described as unprecedented, include introducing an HK$80 billion (US$10.3 billion) Employment Support Scheme under which the government will pay eligible employers 50% of the monthly salary of staff, capped at HK$18,000 (the median monthly wage as of the second quarter of 2019) for six months provided they do not drop head count. This is expected to benefit 1.5 million employees. The scheme is based on Mandatory Provident Fund (MPF) contributions. There will also be support to employers in the catering, construction and transport (mainly taxi and minibus drivers) sectors which are not completely covered by the MPF scheme (benefiting about 800,000 people). There will also be a one-off subsidy to self-employed people who made MPF contributions (about 215,000 beneficiaries).
Preparing for new world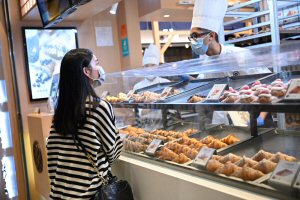 The world that emerges after the COVID-19 outbreak is brought under control, and Hong Kong's role in it, will be very different to its predecessor. To help prepare for this new world, the government is making six measures to encourage staff in various professions to learn new skills and help enterprises to apply technology.

These include the LAWTECH Fund and COVID-19 Online Dispute Resolution (ODR) Scheme to drive innovation and technology development in the legal profession. There will also be subsidies of 50% of 5G project costs.

The Innovation and Technology Bureau will implement a Distance Business Programme supporting enterprises' business with technology adoption and related training while the government-linked Construction Industry Council will provide training subsidies to some 600 consulting firms. Additionally, the government will provide matching grants for training programmes for staff in the public and private sectors.

Mrs Lam said the government will also provide support for 16 specifically impacted sectors totalling HK$21 billion. These include private education establishments and their associated services such as catering, bus charters and sports coaches; stockbrokers and estate agents; public transport operators (including ferries); publishers; tourism; construction and more.

Furthermore, the government will enhance the SME Financing Guarantee Scheme, which will cost nearly HK$12 billion and bring in an additional guarantee commitment of HK$30 billion, benefitting as many as 50,000 enterprises.

The government will also temporarily relax the monthly threshold of the Public Transport Fare Subsidy Scheme, and help local commuter system operator MTR Corporation provide a 20% fare discount.

Offering direct assistance to businesses, rental concessions for eligible businesses/organisations operating in government premises will increase from 50% to 75% from April to September 2020. Businesses that have completely ceased operation (such as cross-border ferry piers and tuck shops in government schools) will receive a full rental waiver.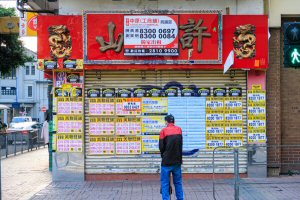 The government will also grant interest-free deferral of loan repayments to all student-loan debtors, allow deferrals of tax payments, and more, benefiting many businesses and residents.

There will be a one-off two-year interest-free deferral of loan repayment for self-financing post-secondary institutions under the Start-up Loan Scheme, non-profit-making international schools and students receiving loans from the Working Family and Student Financial Assistance Agency. For these measures, the government will forgo revenue of about HK$463 million.

Mrs Lam gave the total cost of the package as HK$137.5 billion. Together with the HK$30 billion under the first round of the Anti-epidemic Fund and the HK$120 billion in budget measures, all support measures would cost HK$287.5 billion, or 10% of GDP.

"Given the epidemic's catastrophic impact on Hong Kong's economy, the Government has to dig deep into its fiscal reserves accumulated over the years to help our businesses and people. With Hong Kong's fundamental strengths and our people's resilience, we are confident that our city can ride out this storm and Hong Kong can be relaunched," Mrs Lam said.

To show solidarity with the people, the chief executive, the principal officials (the chief secretary for administration, the financial secretary, the secretary for justice and the 13 bureau secretaries) and the director of the chief executive's office would take a 10% pay cut for the coming 12 months, she added.
Related link
Government COVID-19 fund