Mainland China is upgrading and transforming its manufacturing industry by spearheading development in such fields as 5G telecoms and big data systems, creating opportunities in technology, smart equipment and production services industries. Such developments are bound to occur in hotspots, and the Guangdong-Hong Kong-Macao Greater Bay Area Development Plan positions Foshan, Guangzhou's neighbour to the west, as a national advanced manufacturing base, promoting the city's industrial upgrading and transformation. The Foshan Municipal Government has helped Hong Kong businesses establish innovative technology companies in the area.
Research, production bases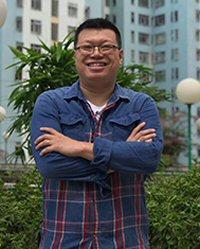 An increasing number of Hong Kong innovation and technology companies make use of the mainland's industrial upgrading and transformation policy to set up research & development (R&D) and production bases there - drawn by lower costs and the gigantic market. Alex Li, CEO at data backup and recovery solutions provider BizCONLINE Limited, which was established in Hong Kong in 2009, moved the company to Foshan through the local government's talent programme six years ago, and was later provided with Rmb4.5 million (US$640,000).Mr Li said the Foshan government had turned the city into a pilot reform prototype for the upgrading and transformation of the country's manufacturing industry. The city focused on strengthening local competitiveness, paying special attention to the development of innovative technology, giving some start-ups ample room to develop locally. The era of rapid 5G and big-data development had brought huge development potential to Foshan's technology industry, he said."In addition, Foshan is a cultural place," he said. The future automated world would not need a new, technical city but a community that integrates culture and technology. This could happen, for example, by using 5G technology to travel through ancient Chinese history or the Bruce Lee cinema era to highlight the local culture. There is a lot of room for development in complementary use of cultural and technological assets.Foshan's gross domestic product exceeded Rmb993.5 billion (US$141 billion) last year, ranking the city third in Guangdong province after Shenzhen and Guangzhou. This showed the Foshan government has sufficient resources to provide more support policies for enterprises, Mr Li said. Foshan's quiet but prosperous atmosphere attracts Hong Kong businesses. "Foshan has a good economy, with the districts of Nanhai and Shunde leading national rankings. The shopping malls are very trendy, and the area makes people feel serene and comfortable, as is the case in laid-back yet vibrant parts of Hong Kong," he said. Foshan's prosperous core is compact but there are ample walkways so it is not crowded.
Foshan boosts manufacturing investment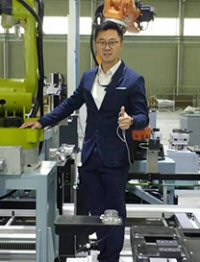 In order to seize the opportunities brought by the industrial upgrade and transformation policy, James Fok established the technology company COEUS AUTOMATION TECHNOLOGY GROUP, headquartered in Hong Kong, in 2018, with branches in Zhongshan and Zhuhai. Early last year, the firm set up in the Sanshan New City entrepreneurial zone in Nanhai district in Foshan to support manufacturers. COOEUS improves production processes or models through automation and smart equipment. He said upgrading and transformation were well under way in Foshan. The municipal government needed to rely on technology to improve the quality of manufacturing and its products, which in turn was driving development of the smart equipment market.Giving an example, Mr Fok said: "Assuming that we received a project and initially made only a small improvement worth Rmb1 million (US$140,000) to Rmb2 million and the results were good. The customer would ask for further improvements and could reduce manpower every year."The goal is to achieve an unmanned factory within four years. I hope that we will work out a four-year plan," he said.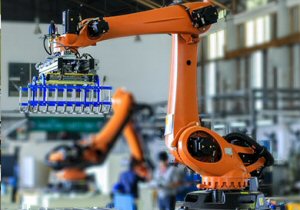 There are already many robot companies, system integrators, software and accessories suppliers available to meet the needs of such customers, he pointed out. The concentration of manufacturers in one place made it easier for the industry to find partners with which to undertake projects.Helping manufacturers upgrade their systems, the Foshan government had established a centre for the west bank of the Pearl River providing loans of 70% to manufacturers interested in sourcing advanced equipment, Mr Fok said. The loan interest rates were at a discount to those of banks, making it easier for manufacturers to finance their development."When we continue to explore different markets, we find that many markets have common problems," Mr Fok said. "When 10 customers have the same problem, we can assume other potential clients should have the same problem. We have the technology to solve problems for the entire industry. To meet clients' requirements, a lot of staff will be needed in future to build a team."
Streamlining certification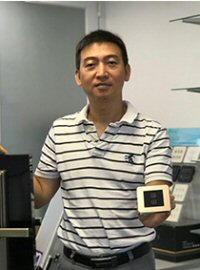 Having secured funds and markets, what more do you need? Lin Zongde, Founder of S&B Technology, said official certification is indispensable. Mr Lin founded his smart home and intelligent control business in Hong Kong a decade ago. The mainland's upgrade and transformation policy led him to expand north.Mr Lin said: "The mainland government is very supportive of technological development and has the confidence to launch many support policies. For example, if an enterprise obtains the National High-tech Enterprise Certification, it can in principle, already prove that the company's technology is developed by itself. The official will review the company's R&D achievements and patents and ask the company to demonstrate how the system works. The practice is fairer than before, and many companies used to buy or convert patents."
Drawcard for youth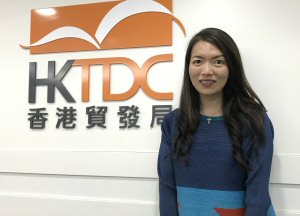 Mandy Ng, the Hong Kong Trade Development Council's Regional Director, Southern China, said the planned development of a youth entrepreneurship incubation zone, announced in June last year, would provide preferential measures to encourage young people from Hong Kong and Macao to start businesses in Foshan. They would enjoy entrepreneurship training, employment and rent subsidies. Ms Ng encouraged Hong Kong's production and service industries to support Foshan's industrial upgrading and transformation, such as by participating in the city's industrial design and modern logistics sectors.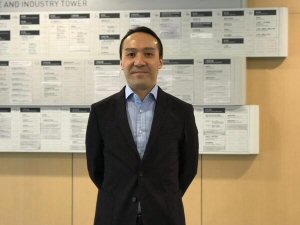 Stephen Kwok, Chairman of the Hong Kong Federation of Small and Medium Enterprises, said Hong Kong businesses' production facilities in the Pearl River Delta had matured recently. Companies wanting to contribute to the upgrading of the mainland's manufacturing industry could, in addition to applying for subsidies from the mainland government, consider exploring the mainland market through funding schemes provided by the Hong Kong Special Administrative Region (HKSAR) Government, including the Innovation and Technology Commission and the Trade and Industry Department, and other Hong Kong organisations. He said the more than 40 relevant funds covered a wide range of activities. "I believe the deepened and broadened funding support from the HKSAR Government can help Hong Kong businessmen explore more potential markets," Mr Kwok said.
Related link
Greater Bay Area