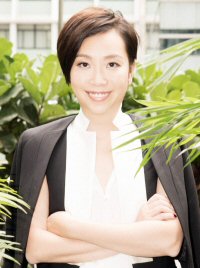 Hong Kong is renowned as a foodie's paradise with a cornucopia of restaurants available for all tastes and budgets. However, social distancing measures introduced to counter the COVID-19 outbreak are keeping most residents at home. The city's agile food and beverage (F&B) industry is ramping up its delivery services in order to maintain its client base as diners increasingly choose to enjoy dishes from their favourite restaurants in the comfort and safety of their own homes. One Hong Kong hospitality business, JIA Group, whose best-known restaurants include Duddell's, Old Bailey, Louise and Chachawan serving a variety of Eastern and Western cuisines, recently rolled out its Jia Everywhere service. Aiming to push the boundaries of conventional catering services, the initiative comprises customised delivery, meal boxes, catering sets and even a "Chefs at Home" service, where chefs visit diners and cook for them in their homes. Since its launch, Jia Everywhere has introduced more food choices and better packaging to ensure the diversity and quality of meals, and it now accepts mobile payment via social payment app PayMe. Jia Group CEO Yenn Wong recently talked to Hong Kong Means Business about the service.What measures do you have in place to keep diners safe when they pick up and eat your food using the Jia Everywhere service?
All Jia outlets have undergone deep cleaning and sanitisation to ensure the safety of our guests and staff. All staff must take a temperature check before entering the premises and wear a mask.What were some of the challenges of rolling out Jia Everywhere and how did you overcome those?
Logistics, as we need to make sure the food is delivered to diners immediately after it's prepared to ensure the quality of the dishes, and the food is still hot. Packaging was another challenge; the containers need to keep the food in its best condition, and prove easy for staff and diners to take away.How would you describe the pooled food delivery services currently on offer in Hong Kong?
Hong Kong food delivery services are quite established, as we have Deliveroo, Foodpanda and so on. Customers can pick their favourite restaurants according to their district area, and the list of choices has been increasing recently. Some apps enable members to enjoy free delivery if they sign up for premium membership. Delivery platforms have provided a helping hand for us during this time. We are planning to launch our own delivery and catering services in the near future. Do you expect Jia Everywhere to be an important part of your business as diners become more used to eating inside their homes? If so, how will you enhance the current offerings to make it more attractive?
Yes, of course. We are planning menu rotations and tailor-made menus, and would love to extend Jia Everywhere to parties, events, corporate gatherings and more.When things hopefully return to normal later in the year, do you plan to make up for lost time due to social distancing measures by hosting more events?
Yes, we would love to bring back all the special menus, promotions, chef collaborations, events and more when the situation is more calm. To what extent has the spread of COVID-19 affected your business? Why are you staying positive?
The virus has affected the whole F&B industry and it has also changed the nature of the business. But we have a lot of foodies in Hong Kong who know and love their food and they have been supporting us.Eating out is a big part of Hong Kong culture but few diners eat out at the moment; do you expect delivery and meal boxes to become more popular in the long-term?
We believe food delivery and meal boxes will only be a temporary trend, because diners will not be satisfied with food only. If you dine in a restaurant, you not only enjoy the food, but also the environment and the interaction with our chefs. It's the whole package that provides diners with a memorable dining experience.Can restaurant businesses recover from the effects of restrictions on socialising? If so, what are the steps it must take?
Yes. We strongly believe that once things have settled down, people will be eager to dine out and spend some time to catch up with their friends and families and bookings will eventually go back to normal. Together with some promotions and exciting offerings, we are looking forward to welcoming back our guests.
Related link
Jia Group