Access to key East-Asian markets and a firm belief in Hong Kong's long-term future as a business centre in the region have led Singaporean boutique executive search firm Hofer Tan Partners to set up a branch in the city.The office in Tsim Sha Tsui also gives IIC Partners, a global network of independently owned and managed executive search firms, a presence in the city.
Business hub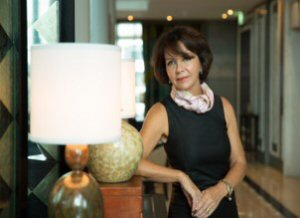 Explaining the reasoning behind the move, Cecile Hofer, Co-Managing Partner and Founding Member of Hofer Tan Partners, said: "Hong Kong is a major business hub and holds a high degree of confidence among foreign investors and multinational companies. It is a highly efficient, business-friendly cosmopolitan player for the region. Being a strategic gateway to developing Mainland China businesses and a regional financial and logistics hub for further expansion across Asia, the city provides an ideal location for future talent acquisition across the markets of the region."The Hong Kong office will work closely with the firm's headquarters in Singapore to offer region-wide excellence in all areas of executive search, board and leadership consulting.
In business for more than 30 years, Hofer Tan Partners engages consultants working in eastern and western centres to advise companies on the complex process of cross-cultural hiring. Senior-level executive search, board search, leadership development and talent management mandates across various industries and markets are its areas of expertise. "The business sectors we specialise in include financial services, consumer markets including luxury goods, life-science, shipping and aviation as well as hospitality and leisure, aligning favourably with the key industries in the region," Ms Hofer said. "Hofer Tan places high-level executives in leadership and specialist roles focusing mainly on Asian postings. We can match our expertise of a global firm with in-depth local knowledge and a broad international perspective."Expanding the business with a new permanent base in Hong Kong would let the partners serve a local and multinational client base in the region, Ms Hofer said. "In these times of business transformation and fast digitalisation, the new team in Hong Kong will help us to extend our talent-management advisory practice for the next generation of emerging leaders, enabling companies to become more effective in talent development and acquisition," she said. Having the right talent in the current global economic environment of change and transformation was crucial to any company, Ms Hofer added. "Being based in Hong Kong allows us to develop further our specialty working with the leadership of local and international [multinational companies]. Hofer Tan Partners has a strong record advising family businesses and entrepreneurs, touching all aspects of inter-generational complexities, business expansion, philanthropy, and succession planning."
Global network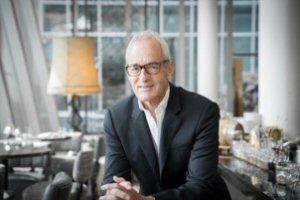 Hofer Tan Partners is an established member of IIC Partners, which has more than 40 global offices. Thomas Hofer, Co-Managing Partner and Founding Member of Hofer Tan Partners, said the expansion into Hong Kong in January 2020 let his firm strengthen IIC Partners' cross-border search capabilities."We strongly believe that Hong Kong is and will remain one of the most important business centres in the world, and we are expanding into the market with a long-term view in mind," he said. "As a member firm of IIC Partners, we collaborate with expert consultants who are embedded in their local markets and industries across the world, resulting in a strong track record across all business sectors. "The addition of experienced professionals and thought leadership consultants to our Hong Kong office will expand upon this cross-border, multi-market activity, and deliver on our vision for a multicultural and diverse team that reflects our clients."Christine Hayward, Executive Director of IIC Partners, said the geographic expansion of Hofer Tan Partners strengthened ICC's position in the Asia-Pacific region.
Related link
Hofer Tan