Strategically located between China and India, Myanmar is the largest country on the Southeast Asian mainland. It is also one of the poorest – with more than 30% of its 54 million people living below the poverty line. Its economic performance, overall, is generally positive. In fact, according to estimates by the Asian Development Bank (ADB), its GDP rose by 6.6% in 2019 is likely to climb 6.8% over 2020.
National overhaul
With the country seeking to modernise its economy and reform its legal and political structures, construction is viewed as one of the key sectors for both attracting inbound investment and upgrading its overall level of infrastructure, an undertaking the ADB estimates will cost a minimum US$120 billion over the next 10 years. Currently, construction is said to account for about 16.5% of the country's GDP, with its value expected to grow by an average 10.37% over the next five years, according to figures from Global Data Construction, a London-headquartered specialist market intelligence company.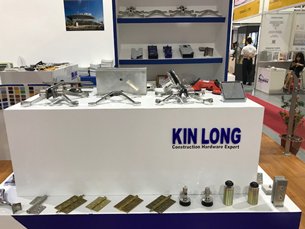 Indeed, signs of such activity are highly visible throughout the country. In Yangon and Mandalay, Myanmar's two largest cities, development work on large mixed-use, commercial and residential projects is already well underway. Yangon International Airport, meanwhile, recently completed a major expansion, while phase two of the Thilawa Special Economic Zone (SEZ), set near Yangon, has attracted several sizeable industrial projects. On top of all that, resort developments are springing up along the country's coastline and across many of its islands, most notably those that comprise the Mergui Archipelago.With anticipation of a new round of investment high, the recent Yangon-hosted MyanBuild event was always certain to attract both exhibitors and visitors in considerable numbers, with domestic businesses sure to be particularly well-represented. One such prominent exhibitor was the Khin Maung Nyunt Manufacturing, a 25-year-old Yangon-headquartered conglomerate with interests in the construction, gas, steel, medical and food sectors.Outlining both its history and its reasons for attending the event, Chit Moe, the company's Deputy Factory Manager, said: "While we started out as an electrical products and machinery trading company, we also have manufacturing and service engineering subsidiaries. As a local company, we are, of course, very well-known in the domestic market, although sometimes clients aren't always aware of our full range of services, making this show a useful way for us to promote our turnkey solutions."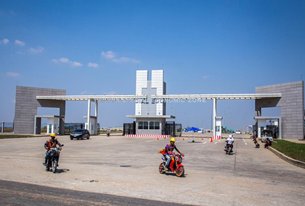 Although something of a newcomer to the construction sector compared with the Khin Maung Nyunt Manufacturing, KP Formwork, a five-year-old business based to the north of Yangon, has become one of Myanmar's largest aluminium formwork firms. As well as its recent work with Kan Joo Can and CP Fertilizer – two businesses with factories within the Thilawa SEZ, it is also the official distributor for Plytec, a Malaysian company that specialises in perimeter protection and security fencing.According to Tun Win, a Senior Marketing Executive with KP Formwork, the company opted to particularly showcase its new range of residential and commercial aluminium doors and windows. Outlining the reasons, he said: "We are expanding into this area and have partnered with a Chinese company that manufactures the windows and doors to each client's specifications. In the coming months, we will be exhibiting at a range of tradeshows as part of the marketing for this side of our business."
ASEAN drawcard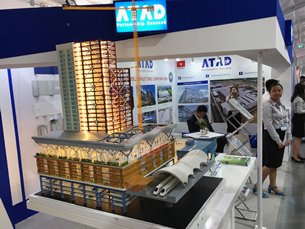 Of course, it wasn't just local companies that were keen to capitalise on the country's sustained construction boom, with exhibitors from several other Association of Southeast Asian Nations (ASEAN) bloc members also looking to raise their profile at MyanBuild. One such company – and one with considerable experience of its home nation's own infrastructure development spree – was Phnom Penh-headquartered Comin Asia.With various incarnations of the company dating back to 1960, it now has offices in Singapore, Vietnam and Laos, as well as maintaining a base in Cambodia. Back in 2014, it also established a dedicated service point in Yangon.Detailing the company's current view of the market, Business Development Manager Zin Aung said: "As Cambodia's largest engineering solutions company, we are delighted to have secured several high-profile projects in Myanmar – notably the Coca-Cola plant, the Dulwich International School and the Excelsior Hotel. Of late, though, the market has slowed somewhat, but we remain confident that things will pick up again after the general election [currently scheduled for November this year]."Another ambassador from elsewhere in the ASEAN bloc was Atad Steel Structure. Headquartered in Ho Chi Minh City, Vietnam's largest city, and with satellite offices in Jakarta, Cebu, Phnom Penh and Yangon, the company specialises in the design, fabrication and erection of pre-engineered steel buildings.Detailing its project portfolio to date, Sales Engineer Zaw Ye Nain said: "We have worked on industrial, commercial, residential and airport projects in 35 countries, including Fiji, Sri Lanka and Ivory Coast. At present, though, there is considerable demand for specialist steel engineering in Myanmar. As a result, we have already worked on more than 40 projects here, including the JFE Meranti factory and Damco's logistics warehouse."Among those having travelled the furthest to exhibit at the event was Poyatos, with the company having undertaken a 19,500 kilometre round trip from its base in southern Spain to present its specialist range of concrete and insulation block manufacturing machinery.
Distance no object
Explaining the rationale behind its time-zone-hopping odyssey, Anastasia Vinogradova, one of the company's Area Managers, said: "At present, we sell to clients in 84 countries, including many across Southeast Asia. Although this is our first time at MyanBuild, we have previously attended CamBuild in Phnom Penh and already have a number of clients in Myanmar. Within the region, our strategy is to focus on Central and Southeast Asia." She said the firm would steer clear of the very competitive market in China.Indeed, that could very well explain why MyanBuild – as with pretty much every other trade expo across Asia and beyond – was welcoming a very substantial contingent of Chinese businesses. Of these, arguably the largest and most impressive stand came courtesy of Guangdong-headquartered Kin Long Hardware, a company that develops and manufactures construction hardware for airport, mixed-use, mall and stadium projects, with input into Beijing's Bird's Nest Olympic Stadium among its past credits, as well as several railway station projects in China, Thailand, Singapore, Dubai and Saudi Arabia.Clearly seeing considerable prospects for the company locally, Sales Engineer Zaw Ye Htike said: "In Myanmar, we have already worked on a range of upscale developments, including Junction City, Junction Square and the Pullman Mandalay Hotel. With our experience in infrastructure projects, we see a lot of opportunities on the horizon as the country looks to initiate a national infrastructure upgrade."MyanBuild 2019 took place from 28-30 November at Yangon's Myanmar Expo Hall.
Related link
Research