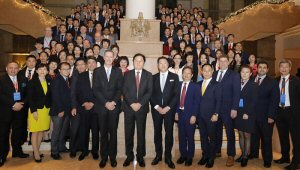 In a networked world, many businesses straddle borders and boundaries, finding themselves working in several jurisdictions, each with a unique economic, legal and social environment. This can weigh heavily on small and medium-sized enterprises (SMEs) which are agile but have narrow management teams. Multinational accounting and business services companies and networks are vital in supporting all firms, but especially SMEs, which are venturing out into the world. Naturally many of the top-20 international accounting networks have large offices in Hong Kong and one of them – ShineWing – with a presence in 14 economies around the world, calls the city its home base.
Network hub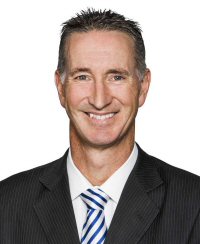 "Being the global financial hub, Hong Kong is regarded as the springboard for further international presence of many ShineWing International clients," said Leanne Liang, Leading International Partner for ShineWing International, which provides financial and tax services for companies eyeing international expansion. Board members of ShineWing International include representatives from Hong Kong, Mainland China, Australia and Germany. "ShineWing International has 14 member firms operating under the ShineWing brand, with significant further global expansion planned," said Danny Armstrong, Managing Partner at ShineWing Australia, one of the network's member companies. Hong Kong presents many opportunities to network with peers and potential clients from across the world, especially at events such as the Hong Kong Trade Development Council's
Asian Financial Forum
, Mr Armstrong said."Hong Kong is still regarded as a significant gateway to Mainland China and therefore remains a great stepping-off platform for Australian companies looking to invest or trade with [Mainland] China and Asia more broadly," he said. "We see opportunities in our business to help Australian companies seeking to enter the mainland market to use Hong Kong and the broader Greater Bay Area as a terrific platform for their business expansion."Yancoal, the first Australian company to list on the Stock Exchange of Hong Kong (main picture) has ShineWing as its auditor, according to Mr Armstrong.
Reaching out
Helping both its Australian and Asian clients navigate their unfamiliar jurisdictions was an important part of ShineWing's role, especially as clients expanded internationally.One big draw in Hong Kong is clearly its proximity to the fast-growing mainland and pivotal position in the Belt and Road Initiative, which covers the locations of most of ShineWing's 14 member firms. ShineWing has a presence in two emerging markets outside Asia – Pakistan and Egypt – both of which are key countries in the Belt and Road Initiative."ShineWing International has focused its network expansion into key geographies aligned with [Mainland] China's. Belt and Road Initiative, with the objective of supporting mainland businesses as they seek to expand outside their domestic market," Mr Armstrong said."The Belt and Road Initiative has brought many opportunities to developing and developed countries. ShineWing International has had many occasions to work on Belt and Road opportunities. The network is considering other Belt and Road countries in which to expand its network. Our vision is to be a truly international firm."Many Association of Southeast Asian Nations (ASEAN) members are leading participants in the Belt and Road. "ASEAN is an emerging market with growth potential and plays an important role in promoting the global economic growth in recent years," Ms Liang said. "Initiated by ASEAN nations, the Regional Comprehensive Economic Partnership (RCEP) will become the largest free trade zone. It will cover a population of 3.5 billion. "We think ShineWing's member firms will have their role to play and plan to explore more business opportunities from this initiative," she said.
Greater Bay Area
Mr Armstrong said ShineWing sees opportunities from China's Guangdong-Hong Kong-Macao Greater Bay Area Development."While still in its early stage, the Bay Area has the potential to become an important market for medium-sized international businesses when all of the relevant regulations in people movement, merchandise logistics, financial infrastructure, tax regimes, and access to information have been promulgated," Mr Armstrong said. "Considering the GBA's [Greater Bay Area] population of 70 million people, access to international markets, port facilities, modern rail system, and world class airports, it is potentially an ideal market for Australian products and services."ShineWing is in the process of establishing a Bay Area Taskforce, involving firms in Hong Kong, Macao, Guangzhou, Shenzhen, and Australia to provide services for Australian and other international businesses who are seeking to establish operations in the Bay Area," he said. "Hong Kong will fill an important role in this process, given its location, legal infrastructure, and preferential tax arrangements with Mainland China."ShineWing International's 14 member firms operate in Australia, Mainland China, Egypt, Germany, Hong Kong, India, Indonesia, Japan, Malaysia, Pakistan, Singapore, Taiwan, Thailand and the United Kingdom. The ASEAN members have grown significantly in recent years and the network sees significant further growth potential in this relationship going forward, as the region continues to grow and develop.ShineWing focuses on the Asia-Pacific at present, with the UK and Germany being the only developed markets it has offices in outside the region. However, it serves the rest of the world through its membership of the Praxity Alliance, which operates in 110 countries and regions globally and giving ShineWing access to other leading economies such as the United States and Canada, according to Mr Armstrong."ShineWing International has continuing strong growth aspirations as a network and has plans to bring member firms in the US, Canada, South America and Africa into the network so as to better service clients in these important geographies," he said.