Although the Tokyo International Film Festival (TIFF) is undoubtedly one of the biggest events on the city's cultural calendar, in 2019 it found itself sharing the spotlight with both the enthronement of Emperor Naruhito and the Rugby World Cup. Inevitably, given the all but unprecedented influx of overseas visitors, hotel space was at something of a premium, requiring TIFF's accompanying contents market – the Japan Content Showcase (JCS) – to be held a few days in advance of the festival proper.Regardless of that, however, attendance at both TIFF and the JCS did not appear to suffer unduly from the surfeit of alternative events. In fact, the festival proper attracted an audience of 65,211, just a shade below 2018's 66,801, while the JCS had a record 405 exhibitors. Overall, the number of buyers was also up – by 4% to 948 – of which 76% came from abroad.
Home advantage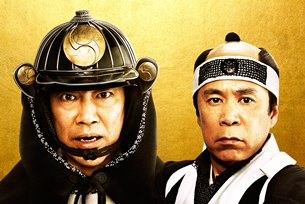 With Tokyo gearing up to host the 2020 Olympic Games, perhaps understandably, this year's edition of the festival placed a greater emphasis on Japanese films and culture than it had in previous years. Acknowledging this slight shift in direction, Festival Director Takeo Hisamatsu said: "With the attention of the world turning towards Japan, we decided to focus on rediscovering our own cinematic culture."Accordingly, the festival opened with the film that had resurrected Japan's hugely popular Tora-san series – Yoji Yamada's Tora-san, Wish You Were Here – while hosting the world premieres of several other Japanese films, including Masayuki Suo's period drama Talking The Pictures and The 47 Ronin In Debt, a samurai comedy. Mr Yamada's film – the 50th instalment in a series that began in 1969 – combined digitally enhanced images of its late star, Kiyoshi Atsumi, with new scenes filmed with surviving cast members. In all, six cast members attended the festival's opening ceremony, drawing huge cheers with their red-carpet appearances.In addition to its regular Japanese Cinema Splash and Japan Now sections – which, this year, included an in-depth look at veteran filmmaker Nobuhiko Obayashi – the festival also added a new section with a focus on Japanese anime and visual effects. As well as screening a number of cult classics, notably the cyberpunk epic Akira, it also showcased just how Japanese anime has exploded in recent years, with its popularity now going well beyond the internationally renowned works of Hayao Miyazaki. Of the five contemporary animated features in this section, four were released in the past year, including Makoto Shinkai's Weathering With You (main picture), which grossed US$130 million at home and is also racking up big box office numbers overseas.But while TIFF was a veritable feast of local content, the major theme of both the festival and market was how keen the Japanese film and TV industries are to collaborate with their Asian and European counterparts. This focus was at least partly down to the fact Beijing has eclipsed Tokyo as the major Asian stopping-off point for the global publicity tours of the majority of United States studio films.Outlining the rationale more precisely, Mr Hisamatsu said: "The visibility of Hollywood films at the festival has been declining, largely because it's difficult to co-ordinate with day-and-date releases, especially when many titles are cutting their Japan tour. As a result, it makes sense for us to put more of a focus on China and other countries across Asia."Although the lack of US talent attending the festival was clearly a factor, there are actually several other reasons for this change in emphasis. While Japan has a huge domestic market and its pop culture is influential the world over, the country's population is undeniably shrinking, which means its box office and TV advertising revenue are unlikely to grow.At the same time, Japan has faced increased local competition in terms of global Asian cinematic pre-eminence. This has ranged from Hong Kong's success with its martial-arts movies, Korea's "Hallyu wave", to the many lauded action and horror films now being produced in Southeast Asia. As a result, there's a growing awareness locally that working with other countries could open up new markets for Japanese content, while also reinvigorating the domestic industry.
Open doors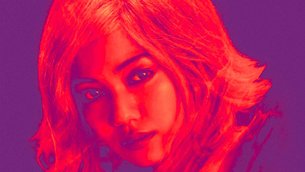 Although traditionally insular in terms of its content production, Japan has recently signed co-production agreements with the mainland and France and is currently negotiating an agreement with Italy. For its part, TIFF initiated its own reaching-out programme some six years ago via a tie-up with the Japan Foundation – a state-run cultural promotion body – which led to a higher proportion of Southeast Asian cinema featuring in the Crosscut Asia section and elsewhere on the festival itinerary. Of late, it has also been working increasingly closely with mainland filmmakers.Outlining how this has impacted on the identity of the event overall, Hiroyasu Ando – the President of the Japan Foundation who signed up as TIFF's first chairman over the summer – said: "There are many new festivals in Asia, so it's important for us to determine what is unique about ours and celebrate that. At the end of the day, while we want to introduce new Japanese filmmakers, we also want to strengthen our relationship with the mainland – a growing market and a country we now have a co-production treaty with."Of course, while any real change has to come from the producers and filmmakers themselves, festivals do play an important role in terms of providing them with a platform. It did, however, speak volumes that several of the titles that formed part of the year's TIFF line-up were international co-productions. These included Wash Westmoreland's Earthquake Bird (produced by London-headquartered Scott Free Productions and Japan's Twenty First City) and Tezuka's Barbara, a bold, provocative love story co-produced by Japan, the UK and Germany. There were also two films produced by Japan and Central Asian nations – Kiyoshi Kurosawa's To The Ends Of The Earth (Uzbekistan) and The Horse Thieves. Roads Of Time (Kazakhstan).Overall, most of the talk at TIFFCOM, the JCS' film and TV-focused event, was also about international collaboration – typically with either the mainland or Italy, with large delegations from both countries in attendance. Making the desire for a higher number of co-productions pretty much as explicit as it could be, the first day of TIFFCOM was designated China Day and featured a host of mainland-focused presentations, seminars and a networking event. An additional Focus on Italy session then turned the spotlight onto potential collaborations between the Japanese and Italian animation industries.The mainland, in particular, is becoming a huge market for Japanese content, with about 20 Japanese films released theatrically across the mainland this year alone. This included Mr Miyazaki's animated classic Spirited Away, which is nearly 20 years old and was released for the first time in the mainland in June, ultimately going on to gross US$69 million. Mainland filmmakers are increasingly looking to Japan as a filming location, including the action adventure Detective Chinatown 3, which is currently shooting in Tokyo with both mainland stars and Japanese actor Satoshi Tsumabuki.
Co-productions
In addition to regarding each other as potential markets and shooting locations, Japan and the mainland are also exploring how they can best work together on films following their recent signing of a co-production treaty. In total, about half a dozen mainland-Japan collaborations are currently in development, including a remake of Uberto Pasolini's Still Life, which is being produced by Japan's Sedic International and a number of mainland partners. Another joint cinematic venture of note is Seeing Nara Again, which sees mainland filmmaker Jia Zhangke teamed with Japan's Naomi Kawase.Although all the TIFFCOM speakers were keen to boost the potential benefits of the world's second- and third-largest box-office markets working together, they were also realistic when it came to the challenges represented by the two countries' very different cultures and working practices. Highlighting this particular issue, Chiaki Noji, the mainland head of Japanese studio Shochiku, said: "We don't have the same sense of timing for one thing. For co-productions to be successful, we have to be aware that our ways of working, with regard to investment and the overall production process, are just very different."It was an issue also picked up on by mainland filmmaker Zhang Yibai, who directed one of the first Sino-Japanese co-productions – The Longest Night In Shanghai (2007). In his own presentation, Mr Zhang talked about the problems experienced by the many recent Chinese-language remakes and adaptations of Japanese films, TV series, manga and novels. Apart from The Devotion Of Suspect X – an adaptation of a Keigo Higashino novel that grossed US$57 million in 2017 – he pointed out that very few of these projects have actually performed well at the mainland box office.Drilling down into the problems, he said: "While many Chinese companies are acquiring Japanese IP [intellectual property], not too many of the subsequently completed projects have been successful. This is sometimes because the adaptation is not as good as the original, but there are also cultural factors."While there are, indeed, similarities between Japanese and Chinese culture, there are also a huge number of differences. Ultimately, you can't make a project that is equally relevant to both audiences and you have to decide whether you're focusing on the Chinese or Japanese mindset."The 2019 TIFF took place from 28 October-5 November at the Toho Cinemas Roppongi Hills.
Related links
HKTDC Research
TIFF