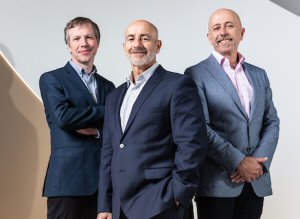 In a show of confidence for the Hong Kong market, the rising star of Australia's retail technology industry, Fusion Factory, announced last month the acquisition of Hong Kong-based company Purecomm.Established in Hong Kong in 2012 by current CEO Charlie Bodycote, Purecomm is one of the Asia Pacific's leading retail technology companies. Retailers using Purecomm can offer click and collect, ship from store, drop shipping, in-store returns, cross-border shipping and the "endless aisle" feature. Purecomm gives Fusion Factory a presence in Asia, expanding its Asia-Pacific presence. The firm's Comestri platform has drawn a great deal of interest from Australian, United States and United Kingdom companies looking to sell into the Asian market. "It's been a huge year for Fusion Factory and Comestri, and the momentum just keeps building," Fusion Factory Executive Director and Co-founder Frank Nesci said. "We see ourselves as the 'quiet achievers' of the Australian retail tech space. We've been working steadily at building Comestri over the past five years, and now in 2019, our hard work is paying off. The acquisition of Purecomm really completes an amazing year for our company."Fusion Factory has appointed Mr Bodycote as General Manager – Asia.
Unified commerce
Underpinning the success of Fusion Factory and Comestri is the global explosion of unified commerce. Industry watchers estimate 81% of all retailers globally will use unified commerce by 2020. "Unified commerce" refers to processes and systems connecting product catalogues, inventory and customer data to online, in-store and mobile sales channels.In an email interview with Hong Kong Means Business, Fusion Factory said the system could source product information from multiple e-commerce platforms such as Salesforce Commerce Cloud, marketplaces such as Amazon, and other channels such as social media and email marketing systems along with order management systems and dropship.Fusion Factory said Comestri enables merchants to conduct sales anywhere, while Purecomm's technology let them fulfil orders from any source.

"When we were looking at bringing the order management functionality into Comestri, we knew that building it ourselves would have taken years and been a drain on our already-stretched resources. Bringing Purecomm into the Fusion Factory family made better sense," explained Fusion Factory."Our strategy is to establish international operations in Asia, Europe and America. The Purecomm acquisition not only brings exceptional proven technology and functions to the successful Comestri platform, it also brings forward our plans to establish our Asian operations.Fusion Factory sees great prospects in working through Hong Kong to reach the Asian market. "Purecomm's location in Hong Kong is an added benefit; it's our doorway to Asia and only a short flight from Australia. We're also excited to work with the talented and established team on the ground in Hong Kong – their experience doing business in Asia will be invaluable to Fusion Factory."We are very excited about the opportunities presented in Hong Kong and across the wider Asian market - both with small and larger retailers," said Fusion Factory.The company's Asia expansion plans cover Mainland China, where it already counts some well-known names among its customers. "In the future we aim to help many more brands". Noting that Mainland China still has a large number of small-scale retail outlets, Fusion Factory believed that Purecomm would boost prospects and sustainability for "high street" stores on the mainland.
Bricks and mortar evolution
Fusion Factory said its solution could play a role in preventing the "death of High Street" seen in such countries as the UK, where small retailers are closing down as online shopping grows. Using their outlets as distribution centres, small retailers regain the competitive advantage lost to larger, online players. "By offering ship from store and click and collect, the available inventory on a retailer's website is not limited to what's in stock in their warehouse – everything across their entire network is available," the company said."Endless aisle functionality instore means retailers never miss a sale – if it's not in stock, it can be ordered and shipped directly to the customer."The cutting-edge technology gives the end-customer a far greater experience and access to a wider range of products, giving the retailer bigger baskets, more repeat business and a loyal customer base."Bricks and mortar retail isn't dead – it's evolving," said Fusion Factory.By pooling the resources of its network of warehouses, outlets and distributors, Fusion Factory said it enables small-scale producers to cut the costs and complexities of delivering goods over the "last mile" to the customer.
Related links
Fusion Factory
Purecomm