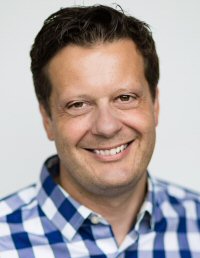 As enterprises in Asia adapt to the global digital transformation, United States technology services company Rackspace has strengthened its commitment to Hong Kong in a bid to leverage the "significant" resultant opportunities.At the opening of the company's expanded offices in Hong Kong in August (main picture), Reinhard Waldinger – Managing Director, Rackspace International – spoke of the "exciting times ahead"."The Asia-Pacific region is at the centre of many exciting developments in technology and digital innovation, and we believe this is only the beginning – technology will be an incredible enabler," he said.
Mainland in focus
Founded in San Antonio, Texas, in 1998, Rackspace set up in Hong Kong in 2007, establishing its regional headquarters on the doorstep of Mainland China. Today, the company's regional footprint encompasses Australia, Singapore, the mainland and India. Its new Wan Chai office, double the size of its previous premises at 12,000 square feet, positions Rackspace for further growth.Mr Waldinger said digital transformation in Hong Kong alone is forecast to add US$9 billion to the city's gross domestic product over the next three years. "This presents a tremendous opportunity for Hong Kong businesses seeking to adopt companywide digitisation," he said.To do this, businesses need an experienced and trusted partner with the expertise to deliver unbiased but informed advice to guide their digital transformation, he continued. "Luckily, the Rackspace Hong Kong office is home to a team of passionate, proactive and highly skilled experts who are committed to driving customer success by sparking innovation, faster go-to-market strategies and the ability to get more out of limited IT resources." The company's clients range from aerospace, travel and hospitality to banking and payment services firms.Mr Waldinger also acknowledged the pledge of HK$50 billion by the Hong Kong Special Administrative Region Government to support innovation and technology development in the city.
Transformation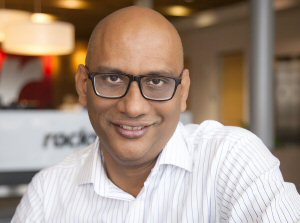 "This is exactly what Rackspace can help to drive, enabling businesses to embrace the power and value of the cloud," he said. "By expanding our presence, we now provide an even greater platform for businesses to work with our specialists to create a new level of achievement in their digital transformation journey."Together with key cloud partners AWS, Google Cloud, Microsoft Azure and Alibaba Cloud, Mr Waldinger said Rackspace is "proud to deliver local, proactive, always-on service and expertise with best-in-class tools and automation to help the entire ecosystem improve performance and reap results that matter."He also paid tribute to the Hong Kong team for their passion and dedication in delivering Rackspace's service and experience locally.In mid-September, Rackspace announced the appointment of Sandeep Bhargava as its Managing Director for Asia-Pacific/Japan, and Sean Girvin as Managing Director for Australia/New Zealand. Mr Bhargava will continue to build on the rapid growth momentum across the Asia-Pacific region and establish strong local teams, together with his local leaders in Australia, Hong Kong and Singapore, to deliver what they call the "Rackspace Fanatical Experience". "We see huge potential across Asia-Pacific and we believe that this region will see the fastest and largest growth percentage for Rackspace globally. I'm excited to see how our plans in Asia-Pacific continue to unfold and evolve," Mr Bhargava said.The company's major developments in the region in 2019 include a strategic partnership with Indian IT firm Tech Mahindra, and the signing of an alliance agreement between Rackspace and Japanese enterprises KDDI Corporation and iret, Inc to facilitate the commercialisation of certain Rackspace products in Japan.
Related link
Rackspace International