Lightning-fast technological advances are drastically realigning core industries in Hong Kong, such as finance, trade and professional services, and many businesses are trying to map their way through this ever-changing maze.To help firms chart their course, the Hong Kong Trade Development Council (HKTDC) is driving the flagship Innovation & IP Week in November and December. The series of conferences, exhibitions and workshops will be held over several weeks to promote innovation and intellectual property (IP) activities. Last year's series of events attracted more than 29,000 participants from around the world.On 19 and 20 November. the Hong Kong Computer Society (HKCS) will hold its annual Hong Kong International Computer Conference (HKICC), which has been running since 1978 and is one of the best and most popular information and communications technology (ICT) conferences in the city. It brings together ICT professionals and experts, government leaders and business executives from Hong Kong and abroad to share experiences and discuss the latest trends in enhancing business opportunities and productivity through ICT innovations and developments.The HKICC theme this year is "Greater Bay Area – Building a Bright Digital Future". The Greater Bay Area (GBA) is one of China's most significant national economic development strategies in recent years. Earlier this year, the Chinese government released its Outline Development Plan for the Guangdong-Hong Kong-Macao Greater Bay Area, aiming to develop the region into "a role model of high-quality development".With a total combined population of close to 70 million, and a gross GDP of around US$1.5 trillion, the Greater Bay Area has great potential to be a major source of economic growth, particularly in the fields of technology and innovation. This offers tremendous opportunities for collaboration and synergies among Greater Bay Area cities to create a powerhouse for providing global technology and innovation needs. This year's HKICC will highlight numerous exciting new digital developments, including artificial intelligence, cyber security, digital industries, fintech, and emerging technologies, particularly in the Greater Bay Area. Advancements in technology and innovation are truly building a bright digital future for Hong Kong, the entire Greater Bay Area, and beyond.Highlighted topics at the conference will include artificial intelligence (AI), covering the latest and most interesting AI developments in this region.Digital industries and fintech are among the most exciting and profitable areas in new technology. Plenty of innovative products and services are released every year to make it easier for both individual and business clients to pay, lend, save, secure, invest or manage money. A conference session will explore the revolution and future of digital industries and fintech.Cybersecurity is one of the critical success factors in building a Digital Bay Area, allowing a safe and stable network to develop. With the rapid development of the Internet, cloud computing and electronic payment, improving cyber security, enhancing critical information systems and data protection become key to the success of the development of a Digital Bay Area.In such a fast-changing field, there has to be room for emerging technologies – exploring the application of new and emergent technologies that may impact our life and business in the Greater Bay Area. One example is 5G technology, which is expected to launch commercially within the next two years. Another example is the Internet of Things (IoT), which is now being more widely adopted across the region.
E-commerce business
Shortly after the HKICC, the HKTDC will run five parallel events highlighting closely related themes, starting with the Asian E-Tailing Summit 2019 (AES) on 4 and 5 December at the Hong Kong Convention and Exhibition Centre (HKCEC).AES offers a one-stop platform to help participants keep abreast of the latest updates related to the e-tailing industry, network with industry experts, and connect with potential business partners. Globally renowned experts will offer insights on key topics such as the IoT's expanding influence in online retailing and how a common online market creates growth opportunities in Asia. Topics such as AI in customer experience, decision-making with big data, and blockchain disruption will also be discussed at the afternoon breakout and workshop sessions. There will be two sectorial breakout sessions on the second day, which will focus on the online business for the fashion and toy industries.More than 1,500 participants from Hong Kong, the mainland and overseas are expected to join the summit this year.
Smart business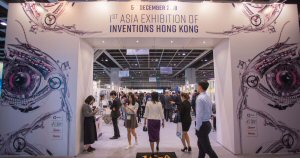 The HKTDC SmartBiz Expo 2019 runs from 4 to 6 December, also at the HKCEC. The third edition of expo will continue to offer a one-stop platform for enterprises, especially small and medium-sized enterprises (SMEs), to explore market opportunities and trends in business transformation, and to help them upgrade through innovation, creativity, and the application of technology and design.The SmartBiz Expo has five thematic zones. The Tech Zone features technologies that SMEs can use to transform their businesses. The Invention Zone is the perfect platform for local and overseas inventors to showcase their fascinating creations. In the Start-up Zone, local and overseas innovative and tech start-ups can present their new business ideas and find partners.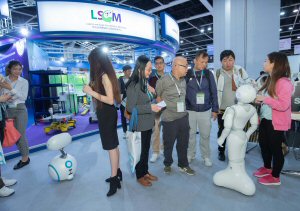 The Boosters displays the most complete range of business solutions to help SMEs enhance their competitiveness. The Global Opportunities Zone paves the way to market expansion by fostering investment partnerships among SMEs from countries and regions along the Belt and Road.This year's SmartBiz Expo will focus on three main areas – Smart City, Smart Living and Smart Commerce – to let SMEs explore business opportunities brought by high-speed connectivity. Seminars on trends in innovation and technology for business will be organised during the three-day event.
Franchise opportunities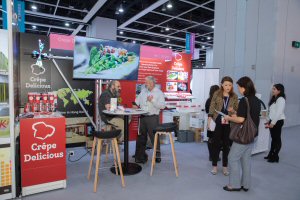 Running at the HKCEC from 4 to 6 December, the Hong Kong International Franchising Show (HKIFS) showcases a wide range of local and foreign franchise opportunities, plus consulting and support services, where franchisors and prospective franchisees meet to explore win-win business collaborations.There will be two thematic zones. The F&B Zone will feature local and international franchise brands from the food and beverage sector, while the Lifestyle Zone houses local and international franchise brands from other sectors such as retail, education, cleaning, health and beauty, entertainment, as well as franchise associations, franchise consultants and franchise support service providers.Show-goers will be able to attend a wealth of seminars on franchising opportunities and the latest market trends, as well as demo sessions where exhibitors can demonstrate their business ideas via interactive activities to attract potential buyers or partners. There will also be business-matching and networking events to help business operators expand, meet potential investors and connect with franchising companies from around the world.
Intellectual property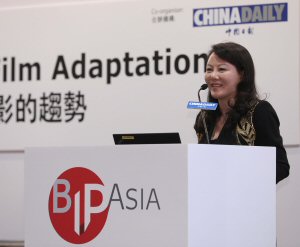 Jointly organised by the Hong Kong Special Administrative Region Government, Hong Kong Trade Development Council and Hong Kong Design Centre, the ninth BIP Asia Forum 2019 will run from 5 to 7 December at the HKCEC. The forum brings IP professionals and business leaders from all over the world together to discuss the latest developments in the IP world and explore business collaboration opportunities. The 2018 edition of the forum was a big success, featuring more than 80 prominent speakers sharing their insights and attracting more than 2,600 IP professionals and industry leaders.
Inspired design
Business of Design Week (BODW) and the Hong Kong Design Centre partner with the HKTDC to round off the week with DesignInspire. The international exhibition of creativity lets designers and businesses in the industry exchange ideas and offers an inspiring platform for global creative elites, design brands, design associations and institutes to showcase their creativity. DesignInspire runs from 5 to 7 December at the HKCEC and will include an array of interactive installations, novel ideas, design products and projects.
Related links
Asian e-Tailing Summit
Business of IP Asia Forum
DesignInspire
Going Global Via Cross-Border Intellectual Property Services in Greater Bay Area
Hong Kong Computer Society
HKTDC Hong Kong International Franchising Show
HKTDC SmartBiz Expo