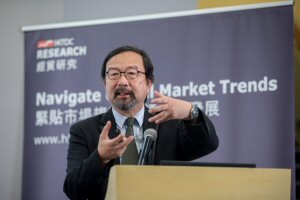 One option when faced with high import tariffs imposed by the United States is to return high-value manufacturing to Hong Kong, delegates at the Hong Kong Trade Development Council's research seminar "Sino-US Trade Dispute − Relocation and Domestic Sales" heard. Arthur Lee CEO, Hong Kong X'tals Limited – Kolinker Group, told delegates that the Sino-US trade dispute had led to goods made in the mainland being taxed in stages and categories, prompting many manufacturers to seek "tax avoidance" schemes, which included taking production facilities out of the mainland. Giving his company as an example, he said vehicle air bags are high-end electronic components. The firm has sited its factory in Hong Kong.The company's business fell about 40% year-on-year this year. "There is little direct relationship with the Sino-US trade war, the fall was mainly caused by short-term economic fluctuations, Brexit and other events, and the global oversupply, which has caused the market to shrink," he said. Manufacturers planning a factory move should tally the operating costs and consider whether it is economically viable.Mr Lee said some of his colleagues had moved to Vietnam, where they had to contend with the cost of land leases to foreign-owned factories. Wages in Vietnam are about HK$2,000 but are rising rapidly and the increases are expected to continue. Local government policies affect other costs such as management accommodation and transport. Policies in developing countries often change and manufacturers should avoid being short sighted.Referring to his company, Mr Lee said airbags are relatively light and customers need quick delivery, making airfreight desirable. "So I finally decided to leave the production line in Hong Kong," he said."In the high-cost environment, we first automated more processes to reduce the wage bill." Another consideration was that customers in the European and North American markets sought high quality. The third factor is that a Hong Kong presence let the firm develop products incorporating new technologies, such as high-end vehicle navigation parts. "Hong Kong manufacturing comes with a brand advantage."Mr Lee said the company plans to produce a small number of high-end products for the 5G and automotive markets in Hong Kong. The small number of employees involved meant that, even if the wages are higher than the mainland, it is still attractive because it can save tariffs.
Certificate of origin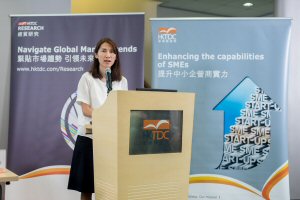 Winnie Sheh, Chief Trade Officer, Factory Registration and Origin Certification Branch, of the Trade and Industry Department (TID) said that manufacturers planning to move a factory back to Hong Kong should register with the TID and seek government-issued source certificates. The Hong Kong General Chamber of Commerce, the Federation of Hong Kong Industries, the Chinese Chamber of Commerce in Hong Kong, the Chinese Manufacturers' Association of Hong Kong and the Hong Kong Indian Chamber of Commerce can help manufacturers apply for Hong Kong Certificate of Origin, bringing exemption from customs duties. Hong Kong businesses can find out more on the TID website. For example, the origin source standards for different products (numbered according to the Hong Kong Harmonized System) and related major manufacturing processes.She said Hong Kong has signed free trade agreements with several countries, including New Zealand, Georgia and Association of Southeast Asian Nations (ASEAN) member states. If Hong Kong companies export products to these countries, they need to apply for a "Promotional Certificate of Origin" to apply for preferential tariff treatment.
Eyes wide open
Danny Yick, Vice President, CMS Business, Computime Ltd (main picture), advised businesses to do their homework before relocating to Southeast Asia. Lawyers familiar with US legislation and summarised four responses to tariffs - applying for exemption (Exclusion), "tariff engineering", outsource production and the first sale principle.Mr Yick said experience showed the chance of successfully applying for exemption duties was very low; just 1% to 2% of applications were successful. "Unless the buyer hires a large team of lawyers in the US, the number of wins is not big." "Tariff engineering" – seeking another classification of the product, from making minor modifications to switch the product into a tariff-free category also held little promise of success.To apply the first-sale principle, he said it is necessary to bypass the intermediary and directly engage with the importer to reduce the duty-paid, thereby reducing the need to pay customs duties, but consider the sales efficiency involved.Mr Yick said transferring production by changing the source of a component or moving the process to another country is relatively feasible. A toothbrush has two components, the handle and bristles, he said. These can be disassembled and imported. Electronic products assembled outside the mainland offer a chance to avoid tariffs since the production site has changed.Setting up production lines abroad to avoid high production costs in the mainland is a long-term strategy, he said. He recommended finding a partner to outsource or sub-lease the production lines, who understood the local business environment. Mr Yick said wages in Southeast Asian countries are still low but productivity is not as high as that in the mainland. Productivity must be upgraded through training. He advised manufacturers to note the government's preferential policies for foreign merchants. The Malaysian government has an industrial park where local manufacturers produce computers.Mr Yick said manufacturers should consider relocation plans from an investment perspective and consider investment risk, management culture, talent training when they measure investment costs and long-term returns of the factory relocation, rather than simply consider evading US tariffs.
Electronic product certification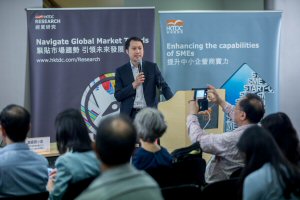 Jason Ho, Vice President, Electrical and Network Assurance, Intertek, pointed out that if Hong Kong businesses move factories to ASEAN countries and sell their products in the region, the products need to be certified to meet the product safety standards of different countries. The 10 ASEAN countries have different testing and certification requirements and Hong Kong companies need to consider this when planning to move factories, and should understand relevant regulations, he said.ASEAN members' electronic-product regulations focus mainly on such issues as product safety, electromagnetic frequency, labelling, energy efficiency, environmental protection, and personal data privacy.
Watch out for changes, consider long-term development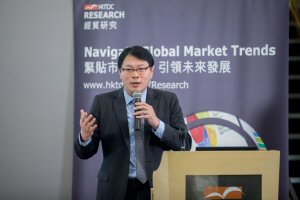 Louis Chan, Assistant Principal Economist (Global Research) of the Hong Kong Trade Development Council, concluded that Hong Kong companies which have factories in the mainland may consider moving some high value-added and small-batch production to Hong Kong. The government has encouraged science and technology investment in recent years, and Hong Kong companies are returning to high value-added production, which is expected to be supported by relevant research funds, he pointed out.Before deciding to move production lines, Hong Kong businesses should first understand the origin of the goods requirements under the US' "Article 301"."They might be able to meet the requirements without moving," he said. Businesses consider production moves as investments. He suggested Hong Kong companies refer to the information resources provided by the HKTDC and participate in its activities - such as seminars and study tours.
Related link
US Trade Page