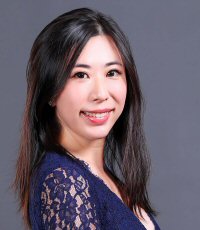 Founded in 2002 in Shanghai, Gobi Partners was one of first venture capital (VC) firms to establish itself in Mainland China and currently has 10 offices across Asia, with more than US$1.1 billion in assets under management. Focusing on emerging and underserved markets, it has raised 13 funds and invested in more than 250 start-ups to date. With a well-established Asian base, it is now looking to expand to Middle Eastern markets, Pakistan and Africa in the long-term, Venture Partner Stephanie Ko said. The start-ups it has invested in have gone on to become some of the region's biggest business success stories, and include on-demand logistics provider GoGoVan and genetic-digital health company Prenetics. You are currently focusing on Guangdong-Hong Kong-Macao Greater Bay Area investments. Can you tell us about the types of investments you are involved in?
In the mainland, our strategy is to invest at the early stages in tech-driven businesses across the Greater Bay Area, be that Cloud and SaaS companies, artificial intelligence (AI), cross-border businesses, and Business 4.0 enterprises. It might be mainland companies looking to expand their business model overseas, or foreign start-ups looking to build a presence in the mainland. You have a presence across the mainland, Hong Kong and the Association of Southeast Asian Nations (ASEAN) region. What sets you apart from the competition?
There are two main things. First, we were one of the first home-grown VCs in the mainland, and second, we have very strong strategic networks and partner with industry leaders, including Alibaba, Sony, Cisco, Bosch and Unilever. While a lot of VC firms can provide guidance and management, not everyone can put their company in front of Alibaba. With 13 funds to date, our investor network is very strong.How do you continue to support the start-ups you invest in once the business is off the ground?
We build lasting relationships with entrepreneurs, and we try to understand them and share their vision. With some VCs, it's all board meetings and very formal. We try to cultivate a relationship where people are willing to share, so we can hear the bad news, along with the questions and uncertainties, as well as the good news. It's about building mutual trust. Since we invest at an early stage, we help them to set up a board, budget forecasts and subsequent rounds of fundraising, as well as securing business partners, or other investors for later rounds. What trends are you noticing in your industry?
Over the last 10 years, we've seen a lot of unicorns in the mainland, particularly in the tech industry, but it's mostly been B2C business models, with a lot of cash spent on marketing. Now we're seeing more growth in the B2B market in China, and tech-driven businesses are just beginning to gain traction. What are some of your biggest success stories – and what do you look for before you commit to investing in a company?
What we look for is probably not too different to other VCs – it's the size of the opportunity, how big the market is [for a service or product], what problem the start-up is trying to address, and how competitive the landscape is for that start-up. Then we look at the team – their previous experience, personality, track record, integrity and trustworthiness. We've invested in some start-ups that have done really well, like GoGoVan and [Australian digital payment network] Airwallex, which is headquartered in Hong Kong. We were there at the seed round, and based on the valuation, it's delivered a return of 100 times what we put into it. It's gone through four rounds of fundraising and achieved unicorn status within three years. Becoming a unicorn is great, but it's not the only way to define success for start-ups. We're also interested if they are solving problems in the world. You are headquartered in Shanghai and Kuala Lumpur. Which region represents your biggest market? Greater China is our biggest market and still shows the most promise. The mainland is the second-largest VC market after the United States, and the economy's VC market is still large (around 33% of the world's) while the US is around 50%. Due to China's sheer size, there are lots of different types of opportunities. You have an office in Hong Kong. What are the advantages of being here?
Hong Kong is a great place for business. There's a very good legal system, a great infrastructure, and the intellectual property protection is world-class. Plus you've got access to capital and companies, and it's a very cosmopolitan city.What are your long-term plans for the firm?
We will still focus a lot on the mainland over the next five to 10 years, and we'll be raising a new mainland fund, which will launch sometime next year. We've also pledged US$50 million to support female-led companies. Find out more about resources and support for start-ups in early December when the Hong Kong Trade Development Council runs five related events in Hong Kong – the HKTDC SmartBiz Expo, HKTDC Hong Kong International Franchising Show, Asian e-Tailing Summit, DesignInspire and the Business of IP Asia Forum. The Asian Financial Forum in mid-January will offer a wealth of information about fintech and VC opportunities.
Related link
Gobi VC