Singapore-based e-commerce platform Zilingo, an exhibitor at the Sourcing at One Magic event in Las Vegas, is set to achieve unicorn status. The reason for its success in this brutally competitive arena is best left to Billy Naveed, the company's Head of Strategy, to explain.
Fashion platform
Outlining Zilingo's mission statement, he said: "Basically, we're digitising the fashion supply chain. We looked at the fashion industry and realised it was completely broken, so what we're doing is working with about 4,000 sourcing partners in countries around the world and unifying their HR [human resources] systems, logistics APIs [application programming interfaces] and the entire operating systems of their factories into one app."In many ways, the platform levels the playing field for the fashion sector just like Instagram did for creative services. It factors in factories in Mainland China, all across Southeast Asia and India and can compile an entire supply chain – from manufacturing to logistics to financial services. This will allow brands to manufacture more quickly … while cutting lead times by up to two-thirds. In theory, anyone looking to get into private-label apparel could use it as an end-to-end solution for making and sourcing their product, completely stepping away from the face-to-face model."As public concern over the industry's sustainability mounts, the company is also looking to incorporate the kind of transparency programmes that will give brands direct oversight of quality-control issues at the factory level through the provision of real-time data. Explaining the thinking behind the particular innovation, Mr Naveed said: "Right now, many brands feel powerless. By using our proprietary quality-control modules, however, line managers will have access to connected tablets and a heat map of where problems are arising with their product, allowing them to zero in on issues and correct them instantly."Overall, Zilingo is really just symptomatic of the rapid advances that are reshaping the sourcing and apparel industries, often with tech companies – rather than fashion-native businesses – driving the change. At this year's Sourcing event, signs of this shift were more than evident across the show-floor, with many companies looking for ways to navigate the volatility caused by the recent tariff hikes, improve their speed to market and cope with the pressure to be ever more sustainable, while all the time learning to harness the value of big data.By and large, the expectation is that virtually all these companies will soon face major disruption, not just regarding sourcing and manufacturing but also in their core design practices. The catalyst for much of this will be tech businesses, such as Zilingo, perfecting the use of artificial intelligence as a means of manufacturing clothing that exactly aligns with emerging trends in real time.
Virtual assets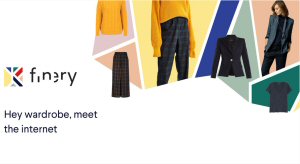 In the case of The Ohzone, a New York-based fashion technology company, growth has been driven by the rise of e-commerce platforms and the race to deliver ever more effective online visual search technology in the clothing sector. The Ohzone specialises in the creation of precise, zoomable 3D models of real garments. These can then be used to market the garment on the Shopify e-commerce platform, as well as to test outfits and update elements without the need for any inevitably wasteful sampling. Commenting on the virtuosity of the company's virtual technology, Chief Marketing Officer Alison Lewis said: "Our algorithms allow us to capture the true beauty of textures in the digital space. We want to make sure we focus in on every drape and make them appear as real as we possibly can."It's a product that's actually entirely in keeping with the move towards virtual wardrobes – a trend that San Francisco-based Stitch Fix is already looking to capitalise on. The company, a fashion subscription and personal styling service, recently acquired Finery, a fashion tech tool that allows you to scan online shopping receipts and build a virtual wardrobe. It then offers styling tips, helping customers pair new items with pieces they already own.The Ohzone is also looking to push the digital apparel envelope yet further. As people increasingly live their lives online, while not necessarily being minded to splurge on new clothes just for an Instagram appearance, the market for digital-only clothing is growing exponentially. Looking to the future in this particular regard, Ms Lewis said: "We believe people will have digital closets, while, by a similar token, if you've created a product, you can sell that asset digitally. You won't have to actually make it."It's an idea that's rapidly gaining ground with many designers already producing photo-realistic, digital-only collections and customers shelling out serious money for their virtual vestments. A prime example here is the Scandinavian retailer Carlings, which "sold out" its recent collection, with its digital tailors manipulating its clients' photos so it appeared that they were wearing the company's limited-run finery – and all at a very real world US$30 per piece.Moscow-based fashion influencer Daria Simonova was happy to model Carlings' 3D collection to her 56,000 followers on Instagram, with her photo of a puffer jacket paired with lightning bolt-embellished jeans notching up more than 4,700 likes. Commenting on the experience, she said: "I really love this idea because, firstly, it's environmentally friendly, and secondly, clothing nowadays is more like an art form for social media than anything else."
Game-changers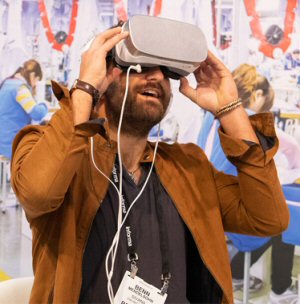 Mobile gaming has already proved that customers are willing to spend on virtual assets and it's a lesson fashion games have been quick to learn. Glu Mobile's Covet Fashion, for instance – a game that lets players style models with digitally rendered clothing and accessories – brought in $53.4 million in sales last year. Even more impressively, the San Francisco-based company's Kim Kardashian: Hollywood game, which allows users to dress an avatar in designer garments, has generated more than $240 million in sales since it was launched in 2014. Meanwhile, the first digital couture dress – created by The Fabricant, an Amsterdam-based fashion label – fetched $9,500 at auction in May.Will digital designer-wear become the next fast fashion? While only time will tell for sure, it's safe to wager that the focus of Sourcing is almost certain to change and change rapidly. The fact that the apparel industry will pretty soon be dramatically upping its uptake of IT engineers is probably also worth a side bet or two.The 2019 edition of Sourcing formed part of the Magic One trade show and took place from 11 to 14 August at Las Vegas' Mandalay Bay Convention Center.Keep track of the changes sweeping supply chains and retailing in the fashion world with the Hong Kong Trade Development Council's events, including the Asian e-Tailing Summit, HKTDC Hong Kong International Franchising Show, HKTDC Hong Kong International Licensing Show, Asian Licensing Conference, HKTDC Hong Kong Fashion Week, CENTRESTAGE and the HKTDC International ICT Expo.
Related link
HKTDC Research