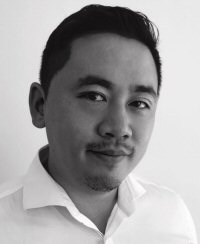 Hong Kong was "absolutely the right choice" as Ledger's Asia Pacific (APAC) home, the regional head for the French crypto-security giant Benjamin Soong asserted nearly one year after its October 2018 market entry into Asia.Ledger came to Hong Kong as more companies deploy blockchain in their back-office functions, and just ahead of a new licensing regime which requires trading platforms and fund managers operating in the city to ensure their clients' virtual assets are well protected. This calls for the services of digital-asset custodians, and the kind of solutions Ledger provides."We anticipated this was going to happen – we knew that for the cryptocurrency space to grow, traditional money from traditional asset managers has to start rolling in longer-term," Mr Soong said. Ledger's hypothesis, which is also proving correct, is that even traditional funds and big commercial banks are exploring allocating a small portion of their assets into cryptocurrencies, he added. For this to happen, "custody is a must".
Demand-led expansion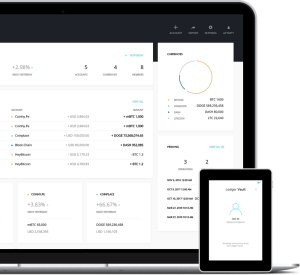 Mr Soong said the expansion had let the company meet increasing demand for its enterprise solution, the Ledger Vault, and crypto hard wallet, the Nano S and Nano X."The Ledger Vault provides state-of-the-art-security by integrating the company's custom operating system, BOLOS, directly into the hardware security module chip – making it the only crypto-asset protection company to combine a secure chip with its own custom operating system," Mr Soong said. The Ledger Vault provided the information technology infrastructure for firms to completely manage and control their cryptocurrencies, allowing custodians, asset managers and traditional financial services firms to store and trade digital assets.The Ledger Vault uses the same infrastructure as Ledger's industry leading hardware wallets, the Ledger Nano S and Ledger Nano X. Ledger wallets isolate private keys from the owner's computer or smartphone, which are easily hackable, in order to protect the owner's cryptocurrencies. The wallets, which support more than 1,200 cryptocurrencies, let users check their accounts, and send and receive cryptocurrency payments with much less risk, Mr Soong said.

"Blockchain technology is evolving the financial system rapidly – it is critical that institutions and investors adopt security solutions that are equipped to face the new risks that come along with it," he added. "Secure storage of large multi-cryptocurrency funds is a highly complex challenge that cannot be solved by just implementing procedures. Institutions are looking for safer storage options along with integrated governance policies, but don't want to sacrifice operational efficiency – with our technology, investors don't have to compromise."
Diverse clientele
Ledger was established in late 2014 as a consolidation of three businesses. It currently has about 200 employees based in Paris, Hong Kong and New York, with its own robotics facility in France to manufacture Ledger's hardware. Mr Soong said commercial banks, crypto funds, exchanges, brokers and crypto custodians globally currently use Ledger's solutions.A joint-venture stake in the digital asset custody business with Japanese bank Nomura was announced in the second quarter of 2018, and is currently being set up, Mr Soong added. He expects business will be launched in the first or second quarter of 2020.The Hong Kong office manages all Ledger's APAC operations – both retail businesses and enterprise business. "Our goal is to engage, focus on business development, find new partners, and make sure we have the right distribution channels," Mr Soong said. "We also have an Internet of Things division, working with corporations trying to adopt blockchain technology to secure end points between machines. We already have announced partnerships with Engie, one of the biggest utility companies in France, to broadcast solar energy production onto the blockchain, and we've had some conversations with technology manufacturers here in Asia where people are interested in embedding our hardware wallet to their mobile phone. We think this will be a big area of the business in the future."
Hong Kong reputation stands
Hong Kong, Mr Soong affirmed, "is still perceived as the global financial hub for APAC". "In terms of doing business in the region, Hong Kong is well received, with a balanced view of all the cultural nuances," he said. "Geographically, Hong Kong is within three to four hours' flying radius of a 2-billion population. [The decision to expand to] Hong Kong was a no-brainer for us."

Fintech issues will be in the spotlight as financial industry leaders converge on Hong Kong for the 13th Asian Financial Forum.
Related link
Ledger