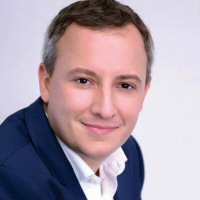 Thanks to an abundance of luxury watch boutiques, multi-brand retailers and specialist auction houses, Hong Kong is the largest watch market in the world, with exports to the city representing about 9 billion Swiss francs (HK$70.3 billion) in 2018, an increase of 10% over the previous 12 months. The newly appointed Vice President and Head of Watches Department for Christie's Asia-Pacific, Alexandre Bigler, is excited by the possibilities and new trends he is encountering in a buoyant marketplace that shows no sign of slowing down. What will be your main priorities over the coming months?
I'm currently busy curating an attractive sale for November along with the rest of the Hong Kong team. It will feature interesting and rare pieces both from the contemporary and vintage worlds of timepieces.One of your most important responsibilities in your new role will be to develop strong client relationships across the region. How will you go about doing this?
There are no shortcuts – good relationships are based on building trust and delivering the best professional advice, and this is how we will continue to develop strong relationships with our clients in Asia.How would you characterise Asian watch collectors?
Asian collectors have a strong appetite for the best pieces in the world, in terms of beauty, rarity and condition. In the highly collectible world of watches, Asian collectors have already expanded their presence in world auctions and their footprint is clearly visible and will continue to grow.You have been instrumental in securing major consignments resulting in world records such as the Patek Philippe ref. 2499J fourth series and a rare Rolex ref. 6062 in 18k gold with a star dial. What do you see as being your proudest achievements in your career to date and why?
It's not just about those record-breaking pieces. My proudest moment is every time I see a client is fully satisfied with his or her purchase. Giving the right advice is very rewarding.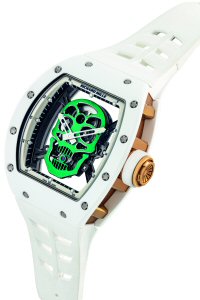 You relocated to Hong Kong from Christies Geneva in 2010 and have about 14 years' experience of auctions and private sales. What have been some of the biggest changes you have seen in the Asia-Pacific watch market over the past few years?
One thing I've picked up on is the shift away from contemporary watches to vintage watches. Vintage timepieces have attracted an enormous amount of attention from collectors in Asia and are continuing to do so. Indeed, the pre-owned watch market is estimated to be worth around €15 billion [HK$130.12 billion] according to the Luxury Goods Worldwide Market Study, research released earlier this year by Bain & Company.Hong Kong is the largest watch market in the world. What makes it such a successful market for watches?
The proximity to Mainland China, its low tax policy and its freeport advantages.Which Asia-Pacific markets are you currently most excited about, and what are the nuances of the markets mentioned?
Southeast Asia is a wonderful market, with fantastic potential. In fact, most of the countries within Southeast Asia already have great, important collectors and this is only the beginning.In addition to auction house favourites such as Patek and Rolex, which watch brands are you most excited about bringing to the auction house at the moment and why?
We want to go beyond certain models and brands to offer a diverse variety of periods and styles, such as pocket watches with rare enamels, vintage ladies' watches, rare wristwatches with unusual dials from the 1970s, and highly complicated contemporary pieces. What are some of the trends you are noticing in the watch market at the moment – a demand for certain brands, or types of watches, materials and so on?
One of the main trends we are seeing is that collectors are looking for models that are no longer in production. Sports watches are also on trend and in high demand at the moment. Vintage watches are additionally becoming more and more sought-after, as the craftmanship from certain eras is very impressive and beautiful.How do you think the watch market will evolve over the next 12 months or so?
We expect to witness a stronger appetite at auctions for watches that are highly collectible … those with unique features not found on other timepieces, and those with very scarce production.A massive range of timepieces and components will be on display at the HKTDC Hong Kong Watch & Clock Fair and the concurrent high-end watch expo, Salon de Te.
Related link
christies.com