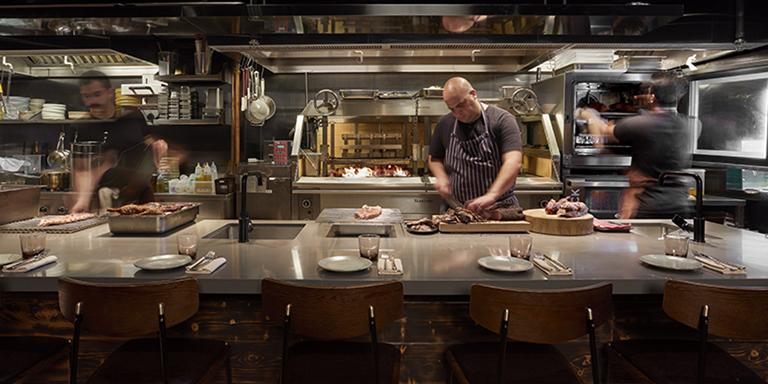 https://hkmb.hktdc.com/en/1X0AHOHJ
Restaurateur seeks middle ground
Noting a divide between economy and high-end dining in Hong Kong, this entrepreneur is filling the gap.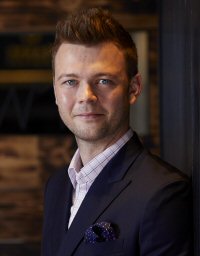 Opening a restaurant is not for the faint-hearted but after running venues for some leading international operators, first in the United Kingdom and then in Hong Kong, James Ward knew he had come to the right place to fulfil his long-held dream.

After spending several years working for hotel chains, Mr Ward's opportunity came after he began working for Aqua Group in London.

"They transferred me to Hong Kong (in 2011) and over the next six years I worked for a number of different operators, taking a little bit of knowledge from each," he said. "This was my inspiration to open my own restaurant – something I had always wanted to do."

Mr Ward and business partners Asher Goldstein (as head chef) and Simone Sammuri (as head sommelier) pooled their expertise and resources, secured investor funding and opened their first venue, FRANCIS, in January 2018.

Located in St Francis Street, Wan Chai, FRANCIS is positioned as a casual neighbourhood hangout where seating for up to 30 creates a feeling of community. In dishes made to be shared and enjoyed with a glass of wine, chef Mr Goldstein prepares Middle Eastern-inspired cuisine with focus on his home town of Tel Aviv, Israel.
Second venue opens
One year later, with success under their belt, the trio opened their second venue. Mr Brown, in Ship Street, Wan Chai, has an eclectic menu of dishes which again are meant to be shared.

Like the partners themselves, the two venues complemented each other, Mr Ward said.

"In Hong Kong there are a number of fine dining restaurants which cost an arm and a leg, and an equally vast array of casual eateries, both local and western, where you can pick up a dinner for HK$50 to HK$100," he said. "What's under-represented in our city is good value, middle-market (venues). We try to achieve a spend around the HK$400 mark, including dinner and a half-bottle of wine, in friendly, relaxed, neighbourhood venues."

With 95% of people in Hong Kong eating out three or four times a week, he added, "we are trying to offer a polished product, using our experience in fine dining in a more-affordable offering".

FRANCIS was a year in the planning, and not without its challenges.

"Landlords weren't willing to take a punt on three inexperienced operators," Mr Ward explained. But after full houses and positive reviews, securing a second venue was easier.

"We'd built a reputation in the market; we'd had a clientele," he said.
Point of difference
Moving forward, he knows not all restaurant start-ups enjoy longevity. Leases may be short, and people like to try something new.

The partners' business plan is to build loyalty by "going back to basics", providing their patrons with good food, good wine, and attentive service from the owners on the floor.

"With Mr Brown, (four months after opening) we are still in a honeymoon period. The real work begins after six months," Mr Ward said.

"We're thrilled to be full every night, and are confident those results will continue – it's been proven at FRANCIS."
As an aspiring restaurateur "it's important to learn your craft," he said. "Every day I think operationally."

Launching an F&B (food and beverage) venture in Hong Kong certainly had its advantages, Mr Ward pointed out.

"Accessibility helps," Mr Ward said. Seven million people live in close proximity in the city, and have generous disposable incomes; eating out is a way of life, he said.

"Business barriers are low in Hong Kong, and it's easy to get things done. FRANCIS was built in 50 days, whereas in New York or London, equivalent restaurants are taking six months."

The partners do envisage additional venues but will consolidate their market position first. Hong Kong, they agree, is "a good place to start".

The culinary world will beat a path to Hong Kong in August for the Hong Kong Trade Development Council's renowned HKTDC Food Expo.