Golden Concorde Group Holdings (GCL), one of Mainland China's leading new-energy companies and said to be the world's largest maker of silicon materials, is using Hong Kong as a financing platform for its Belt and Road venture in Ethiopia.The enterprise is a textbook example of successful restructuring and industrial upgrading by a Mainland China enterprise, Over the past 25 years, the Group has risen from being a power-company investor to developing polysilicon solar materials and moving on to oil and gas exploration.
Technological breakthroughs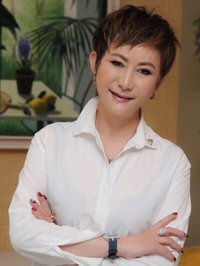 As GCL Group adheres to its main business development strategy and continuously increases technology research and development (R&D) to ensure technological leadership. GCL Senior Consultant Cheng Yan said the group's integration in the global industrial system, its optimal corporate financial structure and capital operations, along with fiscal policy support, had laid down a solid foundation for the development of an environmentally friendly new-energy firm.Ms Cheng said polycrystalline silicon is the core material for photovoltaic (PV) power, and the fundamental technology has long been in the hands of a few European, American and Japanese companies. The mainland government attaches great importance to investment in environmental protection and actively promotes development of renewable-energy resources such as solar PV and wind power. The risk of being passive and being eliminated from the market is ever-present, however. With its own industrial advantages, GCL has expanded its technology R&D in the industrial chain, and has overcome bottlenecks in the polycrystalline silicon production process and obtained intellectual property rights for polycrystalline silicon production equipment. Its plant is designed to reduce energy consumption, realise a recycling economy and greatly reduce the cost of electricity.
Overseas cooperation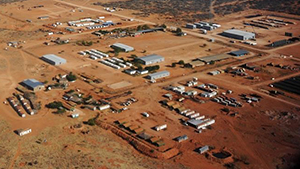 Ms Cheng believes that the cooperation between GCL and the Hong Kong Trade Development Council (HKTDC) is a typical example of companies going overseas to find business opportunities through the Hong Kong platform. In 2015, GCL saw the natural gas market's huge prospects and participated in the Belt and Road Initiative. Its subsidiary Poly-GCL Petroleum Group acquired an Ethiopian natural gas exploration project and formed a professional team with rich experience in oil and gas exploration and development. After four years of deep investment, the firm produced its first barrel of crude oil in 2018 (main picture shows the celebration). In October of the same year, GCL joined an investment delegation led by HKTDC and the Commerce Office of the Economic Affairs Department of the Liaison Office of the Central People's Government in Hong Kong Special Administrative Region. More than 30 people went to Belarus and Ethiopia to conduct business and trade inspections. Through the business platform provided by the HKTDC, GCL connected with relevant government departments, state enterprises and large commercial banks to seek project financing; many parties, including major capital management group China Communications Construction Company Limited, expressed intention to cooperate.Ms Cheng said that as a Hong Kong main-board listed firm, GCL has been able to reach cooperation deals with mainland state enterprises for overseas projects. She added that the HKTDC's support is indispensable in such achievements.
Restructuring
GCL's development was not always smooth. In 2008, as an economic storm swept the world, the listing of the polysilicon project in the United States was blocked. However, opportunities often come in crises. In 2009, GCL-Poly Energy Holdings Limited, a subsidiary of GCL Group, boldly carried out a major restructuring and reverse takeover of various polysilicon projects, which ultimately helped it out of the dilemma. Ms Cheng said Hong Kong's international capital market has played a huge role in this financing process. "GCL has since become one of the core blue-chip stocks among listed companies in the PV sector. Hong Kong is undoubtedly our blessing," she said.GCL Intelligent Energy Company Limited, a subsidiary of GCL Group, has achieved indirect listing of A shares through major asset replacement and issue of shares. Once again, the group's development has opened a new page.Ms Cheng said that in the future, GCL will rely on Hong Kong's status as an international financial centre and its premier professional services to find lawyers and accountants with international vision to achieve rapid international development. "I hope that the HKTDC can support the search for capital and talent. We at GCL would also be pleased to see an even deeper participation by Hong Kong in developing the Belt and Road," Ms Cheng said.
Related link
GCL Group