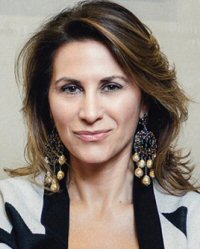 Speaking at the recent HKTDC Hong Kong International Jewellery Show, Paola de Luca, the Creative Director of Trendvision Jewellery + Forecasting, an Italian consultancy specialising in analysing emerging trends across the wider fashion sector, offered a tantalising glimpse of the jewellery looks and styles set to dominate over the next two years.

Speaking on the theme "Trend Forecast 2020 – an International Overview and Consumer Insight into Jewellery Directions and Design", Ms de Luca delivered one of the event's most talked-about seminars. The following are some of the key points from her presentation.
Know your customer
"When a buyer comes to a jewellery show, they should know exactly what they're buying and who they're buying for. In order to deliver on this, they need to be aware of the relevant consumer profiles and trends. "In particular, they need to be aware of the preferences of millennials and those who have what we call the 'millennial mindset' – older individuals who share the same views as their younger counterparts. In both instances, such consumers are seeking uniqueness as a way of expressing their personality and their own culture.
Boundaries blur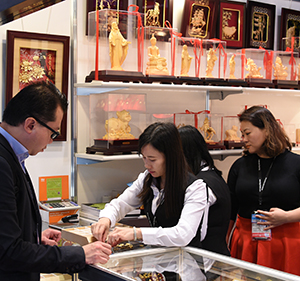 "It's also worth bearing in mind that geographical borders are blurring and values are changing. In accordance with this, companies should think global, as that's what the market is looking for, even though many of the supposedly global brands actually seem to want to make everything bland. In reality, though, uniqueness and differentiation are particularly important at the moment."In line with this, there's currently a blossoming of Chinese and Indian designers, indeed there's a blossoming of creativity all over the world. This is being driven by pride in individual cultures, which are often then reimagined from a global perspective and reinterpreted for an international audience."This emphasis on individuality has also resulted in a renewed pride in craftsmanship. Prior to this, with the onset of the Digital Era, changed notions with regard to social status meant that working in a call centre or on a PC were seen as preferable to working at a bench. That became a huge problem and there was a very real danger that traditional skills would vanish, while products would lose any individual character."As a reaction to this, many of the leading jewellery designers are now creating handmade, individually carved pieces, but also integrating high-tech elements, nanotechnology and innovative materials into their new collections. It's this fusion of classic techniques with state-of-the-art technology that now truly represents the future.
Consumer profiles
"Against this backdrop then, a number of new consumer profiles and trends are emerging – notably Intellectual Rebel, Spiritualist, Dualistic Traveller and Digital Psychedelia."In the case of the first – the Intellectual Rebel – such individuals are very much a product of the Digital Era, a time characterised by political turmoil, migration, civil liberties, racial differences and women's rights. So prevalent are these issues that even jewellery has not been immune to their influence."The Spiritualist consumer, meanwhile, is looking for a new way to be, while trying to uncover some inner and outer peace. For such individuals, a pendant isn't just an item of jewellery – it's a talisman. For them, even a stud earring has to have meaning."With regard to the Dualistic Travellers, they're a more disruptive kind of consumer – individuals whose diverse influences are drawn from a wide variety of different places and experiences or who, for instance, favour a whole new take on masculinity. This is very much in keeping with the fact that men are increasingly wearing jewellery – and not just watches, but also bracelets, rings, diamond-studded items… In such instances, it's not about being feminine or genderless, it's rather more about the fact that they're comfortable in their own skins and hungry for beauty."For these consumers, ancient history and heritage items are important, although they need to be reinterpreted in a wholly modern way. Nature, too, is a key element here, especially the underwater world, but also anything eternal, organic and boasting a natural fluidity that can be harmoniously paired with the latest technology. In this particular niche, it's very much the young and emerging designers whose antennae are most finely attuned."For its part, Digital Psychedelia is basically about combining the worlds of nature and science. This translates into multicoloured, organic gemstone clusters, all with a very futuristic edge.
Futuristic colours
"Overall, for 2019, buyers should be looking at coloured metals, most notably light titanium, a complex material that can be anodised in incredible – often futuristic – colours. Opals are also particularly interesting right now and have become especially popular over the past year."This year's colour, though, is coral, offset against a colour palette featuring lots of blues and greens. Essentially, coral is synonymous with love, loyalty truth and sensuality. It's a luxury colour, giving it something of a protected-species status right now."The 2019 HKTDC Hong Kong International Jewellery Show, organised by the Hong Kong Trade Development Council (HKTDC), took place from 28 February to 4 March at the Hong Kong Convention and Exhibition Centre.
Related link
Hong Kong International Jewellery Show – online