The maritime and land silk roads linked East Asia and Europe for millennia – but for more than two centuries there was an alternative route taking spices, silks and other treasures from Asia to Europe – across the Pacific Ocean.Spanish traders would bring cargoes from China and other parts of Asia to their base in Manila, loading up galleons which sailed across the ocean to Acapulco on the Pacific coast of Mexico. From there, some of the cargo would be sold in Mexico but the rest would go by land to Veracruz where it was again loaded on to ships to cross the Gulf of Mexico and Atlantic Ocean, reaching Europe.Given this long-lived link between New World and Old World trade, it is hardly surprising that many Latin American countries are taking part in the Belt and Road Initiative. Noting the increase in business between the region and Hong Kong and Mainland China, leaders of Latin chambers in the city – the Spanish, Mexican and Chilean chambers of commerce as well as the AMHH (Association of Spanish Speaking Women in Hong Kong) decided to form Latin Cham Hong Kong.
Chamber for all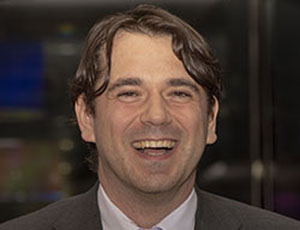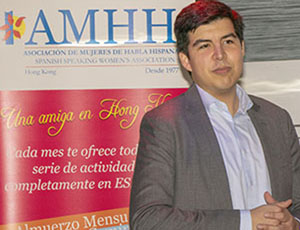 Alfonso Ballesteros, Managing Director at the Spanish Chamber of Commerce in Hong Kong, said the new chamber, as well as serving as a forum for the four existing chambers, provides a home for business people from Latin countries who do not have a chamber of their own, such as Brazil and Argentina.Mr Ballesteros believes events such as the Hong Kong Trade Development Council's exhibitions in Hong Kong and seminars at overseas missions were critical in helping the chambers' members network and increase their pool of global contacts.
Mauricio Lozano, President of the Mexican Chamber of Commerce in Hong Kong (Mexcham), pointed out that Hong Kong's Hutchison runs many of the ports in Mexico, showing a strong connection with the region. Under the United States-Mexico-Canada (USMC) agreement, the country, with its low labour costs, could serve as a gateway to North America as a whole, he said. Many manufacturers were siting plants in Mexico and importing components from China and other overseas countries before completing assembly in Mexico, within the USMC.
Carolina Ross Iniguez, Director of Corporate Responsibility at the Chile Hong Kong Chamber of Commerce, said China had become the focus of intense interest in Chile recently. A television station had recently flighted a programme on the Chilean expatriate community in Hong Kong.
Food in focus
Mr Lozano said Mexico was a large-scale food exporter and he had noticed an explosion of interest in Mexican cuisine in Hong Kong. Mr Ballesteros noted that Spain was also a large-scale food and wine exporter to Hong Kong and the mainland. Since the Spanish language is so important in international trade, investment and diplomacy, cultural exchanges between Hong Kong and Latin countries were also valuable, he said.Mr Lozano said that Mexico, in the northern hemisphere, and Chile – which spans many latitudes in the southern hemisphere – are complementary in satisfying big food importers, since their harvest seasons do not overlap.
Innovation, technology and start-ups
Chile is well-known for actively promoting start-ups, with the government's start-up programme offering funding and visas to entrepreneurs from around the world. Spain has a similar programme while Mexico is a hub of fintech innovation.
Industry 4.0
Recognising the impact of new technologies on the world of business, Latin Cham member the AMHH hosted a seminar on "Industry 4.0: Women, Leadership and Talent". Quoting World Economic Forum Executive Chairman Klaus Schwab, who coined the term "Industry 4.0", AMHH President Andrea Rojas Córdoba said the main drivers for this revolution are robotics, artificial intelligence, nanotechnology, quantum computing, biotechnology and the Internet of Things (IoT). These technologies will have a profound impact on the workforce, and the role of women in the workforce, she noted.
Panel member Barbara Navarro – Public Policy and Government Relations Director at Google Asia Pacific – pointed out that government policy was a key factor in taking this industrial revolution forward. Asia presents very different technological environments, she said, contrasting the situation in Cambodia with that in Korea. People need to be ready for these changes, and have the skills to use technology, while companies had to change their own processes.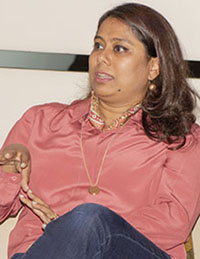 Suparna Banik, Head of Human Resources, Asia at Dr Martens - Airwair International Ltd, said keeping staff skill sets up to date is important, while companies need to set out a roadmap to help them find the way forward.Bernard Kuhl, Chief Operating Officer, Global Transaction Banking, Asia Pacific, Societe Generale, said the breadth and pace of change the revolution was bringing to banking was amazing. Banks have traditionally valued stability and been cautious when implementing changes, he said. They now embrace technology but the management overhaul required poses challenges.
Asked which skills had become important, and how women would be at an advantage in this future workforce, Ms Navarro said staff would need to cope with massive changes and had to be flexible – strict job descriptions have become history. The flood of information now available means prioritising which issues need attention is a critical skill, she remarked. Flexibility is a uniquely human attribute, she pointed out. Robots are not flexible. Some previously valued abilities, such as remembering everyone's phone number, have become meaningless. Ms Navarro said employees now need to concentrate on adding value. In the Internet age, companies are global and have customers anywhere; the scale of operations is limitless. Women need to grow into this space, and should be given the means to do so. To reach a global customer base, a company has to become truly diverse, Ms Navarro concluded.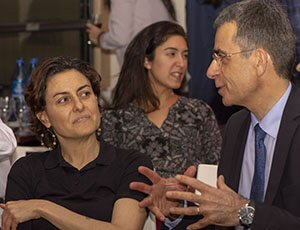 Ms Banik said the reskilling required did not just mean adding some abilities – the workforce needed to be retooled. Technical skills have to change and collaboration be encouraged – and collaboration is something that women excel at.Mr Kuhl agreed that collaboration is important, as is an innovative mindset and an ability to apply skills. Teamwork has become important, and women do better at this, he observed. Anything can be learnt, or unlearnt, he pointed out.
Related links

AMHH
Chile Hong Kong Chamber of Commerce
Mexcham
Spanish Chamber of Commerce