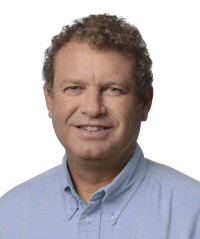 Mobile-phone users hanker for a battery that will charge more quickly than they can empty a latte cup while vehicle makers seek a power pack that can charge as fast as a regular car can fuel up.The solution to both these problems might soon be coming to the world – from Huizhou, the easternmost city in the Guangdong-Hong Kong-Macao Greater Bay Area in southern China. Leading Israeli start-up StoreDot has used nanotechnology to develop a fast-charging battery which lets phone users and electric-car drivers charge up in a matter of minutes. StoreDot has taken on Huizhou-based EVE Energy Co Ltd, a lithium-based battery producer, as its manufacturing partner.Doron Myersdorf, CEO and co-founder of StoreDot, said his firm chose Huizhou as a production base because the city is close to the manufacturing power-house of Shenzhen, has an excellent supply chain and offers access to all the materials necessary for battery production."Equally as important in this decision was a connection to centres of excellence for phone and power bank production," Mr Myersdorf said.EVE's status as Mainland China's leading battery maker and its manufacturing prowess will let StoreDot begin mass production of the first generation of its FlashBattery technology for consumer electronics.
Phone focus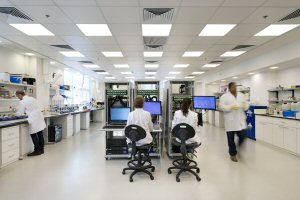 "Although our initial work with EVE will focus on the first generation of our technology, our next goal is to progress this relationship to the manufacture of Electric Vehicle (EV) batteries," Mr Myersdorf said. "China is the largest EV market in the world today, and as our business progresses, it is important for us to stay close to this."The second generation of StoreDot FlashBattery technology will charge an EV in only five minutes, he said. The key feature of StoreDot batteries is their charging speed. The firm has set a goal of keeping their products' costs in line with the cost-reduction curve of the industry as a whole.He expects to begin mass production before the end of 2019, and to reach an output of 10 million units a year by the start of 2021. Mass production of EV batteries is scheduled to launch in 2022.
At present, StoreDot concentrates on EV batteries but might adapt its technology for other energy-storage applications in future, such as residential power banks.Mr Myersdorf said StoreDot was in discussions with several world-leading phone makers and some global vehicle manufacturers on incorporating FlashBattery technology. "Where possible, our goal is to remain aligned with the overall demand of the industry, and to become a leading manufacturer of ultra-fast charging batteries," he said.The Hong Kong Trade Development Council (HKTDC) runs a range of events and programmes to help innovation and technology firms expand internationally and into the Greater Bay Area. These include the Start-up Express programme (www.hktdc.com/start-up-express) and Startup zones at selected trade fairs. Electronics makers and buyers from around the world will come to Hong Kong in April for the HKTDC Hong Kong Electronics Fair (Spring Edition).
Related link
StoreDot