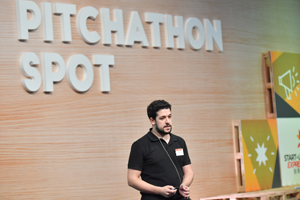 Tilita George Alexandru, who came from Bucharest, Romania in 2012 to take a doctoral degree at the Hong Kong University of Science and Technology (HKUST) is living proof that Hong Kong is suitable for the development of start-ups. He set up a start-up 3DK Tech Limited, which became a winner in a competition run as part of the Hong Kong Trade Development Council's (HKTDC) Start-up Express incubation programme. This winning start-up is set to launch an industrial-grade online 3D metal printing service.
Patented Technology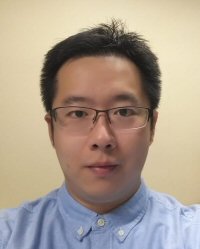 Mr Alexandru studied non-conventional industrial manufacturing at university and went into ultrasonic selective laser melting (USLM) technology research in 2006. He had always admired the Far-Eastern cultures and wanted to live in a cosmopolitan city. After graduating from university, he set out a business plan. Mr Alexandru believes business opportunities are ubiquitous in Hong Kong, so enrolled in the Department of Mechanical and Aerospace Engineering at HKUST in 2012 to pursue his Phd, researching applications for USLM technology.The Hong Kong Special Administrative Region Government began a drive to develop and upgrade to Industry 4.0 in 2017. Mr Alexandru and fellow student Zhong Yinsheng then established 3DK Tech Limited with the support of the HKUST Entrepreneurship Centre and the Technology Transfer Centre of HKUST to apply USLM metal technology for 3D printing. This printing and related technologies have been patented. 3DK has become one of just six companies in the world to successfully create such machines and technologies that meet the stringent standards industrial customers require.See Mr Alexandru's elevator pitch at the HKUST Entrepreneurship Centre [https://youtu.be/FksMqNlcqsM]
Fast, Flat Break with Tradition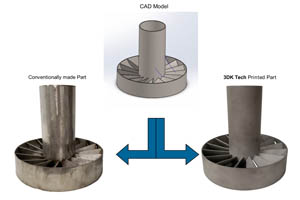 "In the past five to 10 years, plastic 3D printing technology has become more and more popular, and in high-value industrial production, metal 3D printing has begun to be applied," Mr Alexandru said. Current industrial-grade metal 3D printing technology has three major drawbacks, he pointed out. "One is for printing and manufacturing time, followed by unsatisfactory material quality and limited material selection." He explained how the company's patented USLM technology, which melts metal through ultrasonic vibration, lets 3D printers create fine metal parts.The 3DK USLM 3D printing technology was 60% faster than the average current metal 3D printing technologies and cut production costs 75%. "Traditional metal 3D printing technology is like a furnace. The heat is from the outside to the inside, and the distribution is uneven," Mr Alexandru said. "However, the application of USLM patent technology is like a microwave oven. The heat is even from the inside to the outside, and it is also a technological breakthrough point."He pointed out that in the past machine parts needed to be mass produced. Recently, however, the market has been demanding customised parts with different styles. Mr Alexandru has worked with Hong Kong power utility CLP to produce different types of small parts to replace the worn ones and was testing whether the parts printed in 3D metal were in line with industry standards.
Ample Support
Mr Alexandru said the HKUST Entrepreneurship Centre and the Technology Transfer Centre of HKUST provided concrete support for on-campus research, as well as technology transfer and commercialisation. The company also received HK$100,000 (US$12,760) in research grants from the Entrepreneurship Centre, and was supported by the Walter Kwok Technology Start-up Fund.Along with his HKTDC Start-up Express win (main picture shows the winners with HKTDC Chairman Vincent HS Lo), he was entitled to participate, free of charge, in a series of major local and overseas activities, worth about HK$160,000, that will help him build his network and expand his business around the world. The events include IFA Berlin in September and the Consumer Electronics Show in Las Vegas in January, where he could promote the use of the patented technology and establish business relationships. 3DK took part in the Guangdong-Hong Kong-Macao Greater Bay Area tour with the HKTDC. The company visited Shenzhen and Dongguan to learn about the local environment and preferential policies for start-ups.Mr Alexandru said he was using angel funds to raise money for research and development projects with a target of US$4 million (approximately HK$30 million) in the first year. 3DK will be the first firm to launch 3D metal printing online services, allowing manufacturers to quickly print in 3D. He expects the firm to launch patented 3D metal printing industry products in 2020, including a variety of available materials, mechanical parts and internal thermal control technology.Related Link
3DK Tech