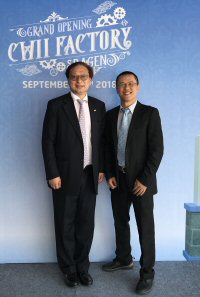 As wages in Mainland China have risen, many Hong Kong enterprises with manufacturing facilities there have tried to cut operating costs – one option is to take production lines offshore. The cost-effectiveness of wages in these offshore centres is an important consideration. Emerging economies in Asia – such as Indonesia, India and Vietnam – have become industry hosts. This strategy can also mitigate problems brought by Sino-United States trade friction.Hong Kong-based Combine Will International Holdings Limited decided to set up a factory in Indonesia two years ago to offset the burden of rising wage costs in the mainland. When the factory opened in September 2018, the firm received an additional, unexpected benefit. The Indonesian plant helped Combine Will avoid tariffs brought by the Sino-US trade dispute.Combine Will produces mainly corporate gifts, toys and consumer goods. It opened its factory in the mainland 30 years ago but rising wages led the firm to seek fresh labour markets to enhance its competitiveness. The enterprise selected Indonesia which, with more than 260 million people, has the fourth-largest population in the world. Their new factory enables them to label their toys "Made in Indonesia".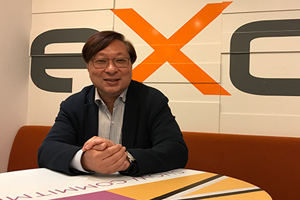 Simon Chiu, Combine Will Executive Director, said that the company is mainly engaged in original design and production. A world-famous fast-food chain is a key original equipment manufacturing (OEM) customer. Most products are shipped to Europe and the US. The move came at the perfect time to skirt Sino-US trade friction. Mr Chiu said with a smile: "Many people say that we are far-sighted, but how could we have expected this trade war before?" He said initially the company had moved its plant simply to find a competitive production base.In July 2016, the company announced it had bought 5.6 hectares of industrial land in Central Java to build a 30,000 square metre plant. The factory was commissioned in January 2018 and opened in September. The simultaneous eruption of the Sino-US trade dispute made the plant's production more valuable. Mr Chiu said the trade friction had had no effect for the moment; customer orders are as usual. It is still too early to evaluate the effectiveness of the new plant, he said.
Ample Labour, Low Wages
The deployment in Indonesia has improved the company's economic efficiency, however. Mr Chiu said information provided by a Hong Kong Trade Development Council (HKTDC) economist led the firm to choose Indonesia over other low-wage countries such as Vietnam or India. Combine Will considered basic information such as demographics and the tax system, before narrowing the choice down to Vietnam or Indonesia. After careful study, the firm realised Vietnam's production base had matured and the population was not large – 93.7 million in 2017. Considering the labour supply factor, the firm selected Indonesia.Mr Chiu found that most foreign investors in their part of Java were from Japan, Korea and Taiwan. Hong Kong businesses were new to the area so they sought advice on setting up. HKTDC representatives in Indonesia and the Jakarta office introduced Combine Will to local manufacturers' associations and consultants.
Independent Plant
Mr Chiu said many manufacturers choose industrial parks but these are more expensive and tenants must compete for workers with other companies in the park. Therefore, they decided to buy their own land and opted for Central Java, relying on local resources. The minimum wage level is lower than that in mainland provinces. "The average monthly salary per person in the local area is a little over US$100. If you are in Jakarta [the capital], the salary level is about $300," Mr Chiu said.Mr Chiu said there were many benefits in setting up factories in Indonesia but the completely different culture and languages posed challenges. Many questions came from all sides following the decision to set up in Indonesia. "It is very different from China. How long will it take you to find the land? How long will it take to build the factory? How long does it take to make money? How to do it? Good support? Which jobs are managed by Hong Kong or mainlanders? What are the Indonesian employees responsible for? Will the government blame you? Is it easy to ask people?"
These doubts have all been resolved. Mr Chiu started from scratch in determining the safety of the zone for building, ensuring that it is industrial land and clarifying the ownership. Access infrastructure had to be good, and the next step was to establish a suitable management model for local staff.He found verbal communication a big challenge. Guiding employees to carry out more complicated processes is time consuming. The firm came up with a management method to deal with this problem. Production steps are demonstrated one by one, with illustrations added to ensure the instructions are clear and easy for staff to understand.Mutual respect is essential in solving the problem of cultural differences. For example, employees in Muslim Indonesia need prayer rooms. Countering the theory that Chinese people are snubbed, Mr Chiu said: "I know many Indonesians have Chinese names."
These doubts have all been resolved. Mr Chiu started from scratch in determining the safety of the zone for building, ensuring that it is industrial land and clarifying the ownership. Access infrastructure had to be good, and the next step was to establish a suitable management model for local staff.He found verbal communication a big challenge. Guiding employees to carry out more complicated processes is time consuming. The firm came up with a management method to deal with this problem. Production steps are demonstrated one by one, with illustrations added to ensure the instructions are clear and easy for staff to understand.Mutual respect is essential in solving the problem of cultural differences. For example, employees in Muslim Indonesia need prayer rooms. Countering the theory that Chinese people are snubbed, Mr Chiu said: "I know many Indonesians have Chinese names."
Dedicated to Upgrading Technology
The factory has been operating for nearly one year since trial production began. Mr Chiu said he is working hard to upgrade the plant's technology and transform it into a production-oriented enterprise. In the long run, he hopes to expand the existing plant beyond the current site because of the abundant labour force. He is optimistic about prospects. Advising Hong Kong businessmen who might consider setting up factories in Indonesia, Mr Chiu said: "If the industry is manpower-intensive, it cannot be replaced by automation in the short term. As a cost-effective production base, Indonesia is definitely a good choice."Related Links
Combine Will International Holdings
HKTDC Office, Jakarta