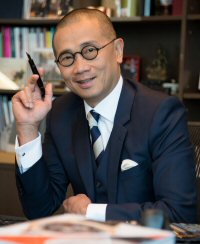 Led by sales in Hong Kong, auction house Sotheby's has wrapped up its best year in Asia. Kevin Ching, Sotheby's CEO Asia, shares some highlights.Tell us about the results?
2018 was the best year in the 45-year history of Sotheby's in Asia. With an auction total of US$1 billion, well ahead of our competitors for the third consecutive year, the results cement our leadership in the region. Among our myriad of sales throughout the year, 12 were "white-glove", meaning they were 100% sold, alongside more than 40 auction records and seven works selling for over HK$100 million (US$12.8 million) each. To what do you attribute such results?
It is the combination of our expertise and passion, innovative sale concepts, and our commitment to clients that drives our continued success in an increasingly discerning and competitive market. Our thoughtfully curated and timely sales, as well as the vision of our specialists, continue to anticipate the tastes of today's collectors and reinforce Sotheby's in Hong Kong as an international destination for Asian and now also Western art.Clients are critical to our business, and we are pleased that Sotheby's client base continues to expand. Not only do we have 27% of buyers being new clients, we are also successfully engaging young collectors with 23% of our buyers in the region under 40 years old.
Can you speak further about Hong Kong's role?
Hong Kong represents the world's third-largest art market after New York and London, and is the largest international art market in Asia. For Sotheby's specifically, Hong Kong plays a significant role, as it is where our Asia headquarters is located and where we now centralise all auction activities. With auction sales reaching US$1 billion last year, Hong Kong represents nearly 20% of Sotheby's worldwide auction total. Hong Kong's strategic location in the heart of Asia, together with Mainland China's phenomenal growth in recent years, has contributed to its position as the art hub of Asia. Hong Kong also ranks top in terms of its artistic freedom, and unparalleled logistic, legal and taxation infrastructure, all of which are significant factors for a healthy and vibrant art market.Which categories have been the top performers?
In 2018, Sotheby's Asia led the market in virtually every single category. Our industry-leading performers include Chinese works of art (total: HK$2.07 billion), modern art (HK$1.87 billion), contemporary art (HK$1.17 billion), Southeast Asian art (HK$263 million), fine Chinese paintings (HK$820 million), wine (HK$407 million), and watches (HK$300 million). We also saw a growing Asian interest in Western art, as Western works in our Modern and Contemporary Art Evening Sales in Hong Kong were 100% sold, totalling HK$442 million – the highest among all auction houses in Asia.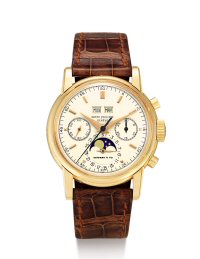 Can you share some highlights?
Our greatest highlights in 2018 included those seen in modern and contemporary art, Chinese art, and other luxury categories. The top lot in 2018 was Zao Wou-Ki's sublime masterpiece Juin-Octobre 1985, (main picture) which sold in our Autumn sale in September for a record-breaking price of HK$510 million. It set three new auction records: World Auction Record for Zao Wou-Ki, World Auction Record for an Oil Painting by an Asian Artist, and The Most Valuable Painting Sold by any Auction House in Hong Kong. Our Chinese works of art category, in which we have been the market leader for the ninth consecutive year in the region, also achieved a world auction record for a Buddhist manuscript. Two sets of Albums of Wisdom Sutra, Ming Dynasty, Xuande Period together sold for HK$239 million in April. As for luxury categories, Sotheby's continued to lead the wine auction market in Asia with sales totals reaching HK$407 million. We were also pleased to have sold the most valuable wristwatch ever at auction in Asia, with a Patek Philippe pink gold perpetual calendar chronograph wristwatch with moon phases selling for HK$23.5 million.What's in store for 2019?
We are already in the middle of active consignment-getting for our Spring Auctions 2019, but we anticipate that it will be another thrilling season of great art and world records. Stay tuned in the coming months! Luxury in Focus
The Hong Kong Trade Development Council (HKTDC) hosts several luxury exhibitions; in 2019 the HKTDC Watch and Clock Fair runs on 3-7 Sept, the HKTDC International Wine and Spirits Fair on 7-9 Nov and the HKTDC International Jewellery Show on 28 Feb – 4 Mar.Related Link
Sotheby's