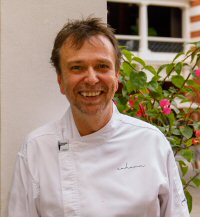 After almost two decades as head chef at Nahm Bangkok, British chef David Thompson opened a new restaurant, Aaharn, inside the Tai Kwun heritage and arts centre in October. Aaharn – which means "food" in Thai – is located on the first floor of the former Armoury Building and features a balcony for alfresco dining shaded by a mango tree. It serves exquisitely plated dishes including shrimp paste relish, chopped prawns and wild ginger simmered in coconut cream, and whole deep-fried yellow pomfret with chili, garlic and lemongrass.Tai Kwun is the Centre for Heritage and Arts that offers heritage and arts experiences, and cultivates knowledge and appreciation of contemporary art, performing arts and history in the Hong Kong community.It is situated in the restored Central Police Station compound, one of the most significant revitalisation projects in Hong Kong, comprising three declared monuments – the former Central Police Station, Central Magistracy and Victoria Prison.
You left Nahm Bangkok this summer after 18 years in the kitchen there. What did you enjoy about it?
It was the pleasure of achieving something with a team, having a unified focus and the aspiration between kitchen and the floor. There's nothing more delightful, more affirmative and more pleasing than having a well-functioning restaurant. 
While you have Long Chim restaurants in Singapore and Australia, which serve "the real Thai food of modern Bangkok", Aaharn is a new concept. What were some of the challenges of bringing it together?
I'm about to find that out as it's still a new concept. The [Tai Kwun] building itself in Hong Kong does oblige itself to street food because it's so wonderful, refined and interesting that it requires a slightly different operation to the rambunctious Long Chims.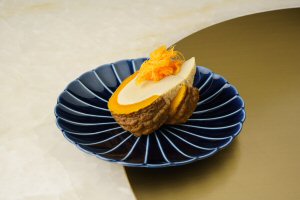 Why did you decide to set up your new restaurant in Hong Kong?
I've always liked the rakish quality of Hong Kong. I like a dishevelled charm in a city, as it shows soul and depth and character. Hong Kong has that in spades. And how could I turn down the opportunity to open in such a historic location – and an old police station at that? 
How important is the location of the restaurant and what do you like about it the most?
Location is crucial to any restaurant and Tai Kwun is a fantastic area. I know of no other place in Hong Kong that has a mango tree that shades the balcony upstairs. 
You're renowned for resurrecting old Thai recipes. How will the menu evolve at Aaharn?
Yes, most [of these recipes] have seen the light of day at Nahm, and some are being used at Aaharn. But as Aaharn begins to develop its own character, it won't be rooted in the ceremonial past but in a sense of time that is contemporary rather than retrospective. My palate has been honed on those old recipes, and I'm taken with many of them. Aaharn will be the enjoying the benefit of that, but I'm going out of my way to make sure that the menu and the presentation is far more streamlined and made for modern diners – not a compromise of taste, but of simplicity. 
Some have described Aaharn as the city's first truly elevated Thai dining experience. Would you agree?
I'm delighted that people might think that, but this is a merely a Thai restaurant serving good Thai cuisine. In addition to your Michelin star at Nahm London, you were awarded the 2016 Lifetime Achievement Award at Asia's 50 Best Restaurants. How do you feel about that?
It's nice to have, but I do what I do not because of accolades and awards but because I believe in it. Related Links
Aaharn
Tai Kwun Centre for Heritage and Art