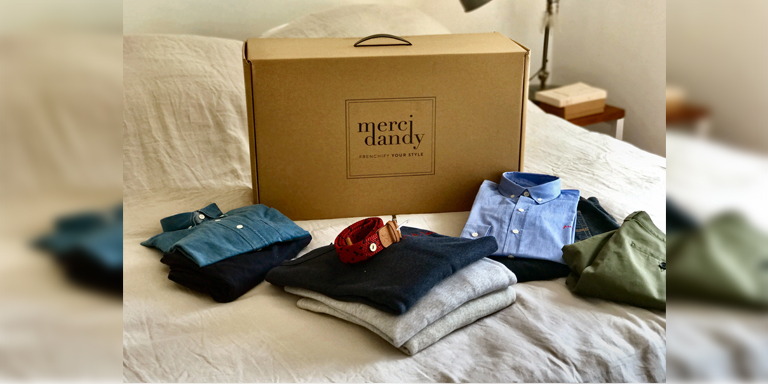 https://hkmb.hktdc.com/en/1X0AEAES
Thinking outside the Box
Two French ladies have a found a way to scale up their new venture by dressing up Hong Kong's gentlemen with innovation.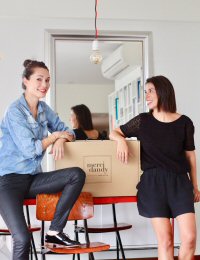 Having newly arrived from France, Chloe Berger and Magali Portes soon discovered that anyone with an eye for opportunity and a head for business can launch an entrepreneurial start-up in Hong Kong.

After identifying what they saw as a gap in the city's fashion scene, they launched Merci Dandy, an online, home delivery styling service for men, in January 2017. Eighteen months in, and already profitable, the partners are looking to scale up the business.

Upon relocating to Hong Kong with her husband two years earlier, Ms Berger was keen to leverage her marketing background to "try something new." Here she met Ms Portes, a lawyer, also from Paris, and the two friends began discussing what they had both noticed: the difficulty men faced in trying to get great clothes to fit their needs.

They believed that traditional shopping is not well adapted for men, who are often not keen to browse for hours in stores, and/or find it hard to choose, while online shopping doesn't solve the problem. "We decided to disrupt the market here in Hong Kong by offering a revolutionary and hassle-free way of shopping," Ms Berger said.
Meeting a Market Need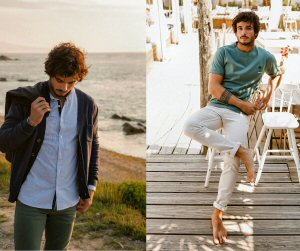 Merci Dandy is positioned as an affordable luxury men's boutique that matches the needs and desires of today's customers – without them having to leave their homes to shop.

Through the company's online platform, customers fill in some personalised information such as their sizes and preferences, and Merci Dandy's stylists curate an outfit for them.

"Within two working days, the customer receives a boxed selection of four outfits (15 - 20 items) delivered to their home by courier. He has five days to try everything on, and keeps only what he likes," Ms Portes explained. Each outfit is fully coordinated, including clothes, shoes and accessories.

The advice, delivery and return courier are free, with the customer only paying for what they keep.

The partners had seen this concept working successfully in Europe. In a city where professionals want to look sharp in high-quality brands at reasonable prices, and at the same time are seeking ever more convenience, the business opportunity seemed clear.
Partner Brands
The company represents 25 French brands and many of them as sole distributor in Hong Kong. Each season the brands send a range of items from their latest collection, which Merci Dandy stores in its Hong Kong warehouse.

Some of the unsold inventory is returned to the source, which along with the shopfront-free online platform keeps the business as a lean operation. Profit is made through a mark-up on each item sold.

Whether they're wanting to curate a business or weekend wardrobe, an outfit for a special event or to be fashion-forward with trendy brands, Merci Dandy's customers appreciate the convenience and time savings, Ms Berger said.

In many cases, the customer is a woman ordering on behalf of her male partner. "A lot of women ask why we don't offer a service for them, and this is something we may look into for the future," Ms Portes said.

For now, the partners are focused on growing their core business through social media, pop-up stores, and professional networks.

"We would like to partner with like-minded businesses such as banks, private clubs and trendy restaurants," Ms Berger said. Societe Generale is already on board, and the founders are currently in talks with other potential partners. For a business where "the most powerful thing for us is word of mouth", Hong Kong's renowned networking is serving the founders well.

"After a year and a half, we are happy, we are profitable, and needing to scale up," Ms Portes said.
Related Link
Merci Dandy
Garments, Textiles & Accessories