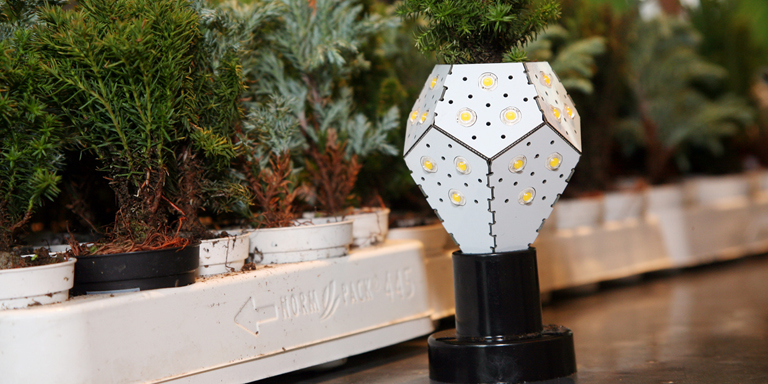 https://hkmb.hktdc.com/en/1X0A1A42
Switched On
Hong Kong start-up Nanoleaf has created the world's most energy-efficient light bulb.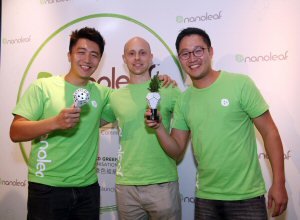 After more than 7,000 online investors raised nearly half a million US dollars on crowdsourcing site kickstarter.com, Hong Kong start-up Nanoleaf last year debuted their innovative LED product.

"Having such a validation from Kickstarter made us realise we needed to spend more energy and time on the Nanoleaf One, which was successfully funded in September 2013," said Jonathan Tam, the company's Business Development Manager – Asia Pacific.
Founded by three University of Toronto graduates, the green tech company wowed the lighting world last year with the Nanoleaf One. Billed as the world's most energy-efficient light bulb, it has a lifespan of 30,000 hours and boasts a unique 12-sided, or dodecahedron shaped design. Its second product, the Nanoleaf Bloom – the first dimmable light bulb that dims without a switch – is equally innovative and has a similarly distinctive design.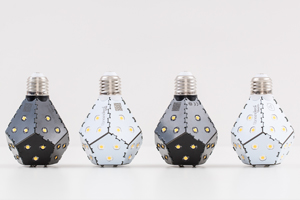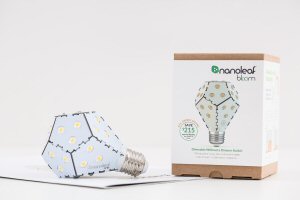 "Then we were lucky enough to get an introduction to Horizons Ventures, a venture capital firm that manages the private investment of [Hong Kong tycoon] Li Ka-shing," said Mr Tam. With the additional financial backing, the firm has grown from three visionaries to a team of 20.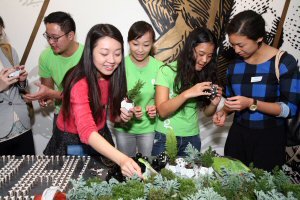 According to Mr Tam, the three founders have complementary skills-sets. CEO Gimmy Chu, with his consulting background, "is a great communicator," while Tom Rodinger is the "brains behind the design and engineering," and Christian Yan, handles the operational side, thanks to his background in the manufacturing industry.

Headquartered in Hong Kong, with offices in Shenzhen and Toronto, Nanoleaf manufactures its light bulbs in Dongguan, allowing the team to pay regular factory visits to maintain quality control.
"Hong Kong is truly an international hub for business and we can't imagine choosing anywhere else to set up shop," said Mr Tam. "The city has all the essential elements to become a high tech hub: proximity to China and its manufacturing/supply chains; rule of law to protect intellectual property; favourable taxation; a strong talent pool; favourable government resources; strong logistics hub and access to quality capital. We strive to be a global company with a global perspective, and being in Hong Kong allows us to achieve that vision," said Mr Tam.
| | |
| --- | --- |
| "Hong Kong is truly an international hub for business and we can't imagine choosing anywhere else to set up shop." | The Nanoleaf One and Nanoleaf Bloom entered mass production in late 2014 and officially launched at the HKTDC Hong Kong Lighting Fair last October. The LED bulbs started selling in retail stores the following month and the company hopes to supply to hotels, restaurants and malls, where one LED bulb can take the place of 30 traditional incandescent light bulbs. |
Global Ambition
By creating a green product that also boasts cutting-edge design, Nanoleaf will target lighting fairs and design shows this year.

"We want to globalise our products and bring them to the world – 2015 is going to be a lot of travelling as we work hard to get the product out there," says Mr Tam. The company's first stop is consumer goods trade fair Frankfurt Ambiente in February, followed by the lifestyle trade fair Maison & Objet in Singapore next month, before heading to New York for the design show, ICFF, in May.

"We've got a lot of positive feedback so far, and at the Hong Kong Lighting Fair, people recognised that we're offering something different." Mr Tam says the company constantly strives to innovate, adding that it's currently working on a smartphone-connected light bulb. With rival companies gearing up to produce similar products, Nanoleaf hopes to stay ahead of the curve by launching its connected light bulb sometime this year.

The company is also poised to launch its third product, the Nanoleaf Gem. "This is the softer side of science – it's a really beautiful lightbulb and is less bright. It's a designer product and, like our other two light bulbs, it is a dodecahedron shape."
LED Future
Home to a multitude of highly illuminated skyscrapers and the world's largest light show, Hong Kong is an ideal showcase for Nanoleaf's green bulb.

"Hong Kong people are warming up to the idea that [energy efficiency] saves money and they also want to be more environmentally responsible," says Mr Tam.

Nanoleaf is working with the World Green Organisation, its official community partner in Hong Kong, to promote the use of energy-efficient lighting. "Hopefully, in a few years, we won't see incandescent light because from an energy perspective, it just doesn't make sense. LED lighting is the future, and the more people adopt it means that the manufacturing cost will be lower."

While the young start-up has attracted financial backing with its revolutionary approach to lighting, Mr Tam said it must continually innovate and develop new products in order to expand its global footprint. "Our biggest hurdle is if we stop innovating; one or two products can't make you millions of dollars," he said.
Related Link
Nanoleaf
Canada
Hong Kong
North America