Avocado, chilli, cocoa, corn, dragon fruit, tequila, tomato – the list of ingredients originating from Latin America in general and Mexico in particular seems endless. And diners in Hong Kong, in fact the world over, enjoy visiting their nearest Mexican restaurant for tortillas and guacamole.
Mexico is also one of China's oldest trading partners outside Asia. For many years, one of the principal trade routes between East Asia and Europe headed east across the Pacific rather than west across Asia and the Indian Ocean. On the Manila Galleon Trade Route, fleets took spices, silks and porcelain from the Philippines to Acapulco. Europe-bound cargo then went on mule caravans to Veracruz on the Gulf of Mexico, then on to Spain.
Lively trade
Given this history, it comes as no surprise that there is lively trade between Mainland China, Hong Kong and Mexico. What might come as a surprise is that food is a small part of it.
Mexico is Hong Kong's largest export market in Latin America , comprising nearly half the total, but is just No4 for imports, behind Brazil, Chile and Costa Rica. Trade with Mexico both ways is largely in electronics, telecommunications and information technology components. Conversely, most Hong Kong imports from Brazil comprise food.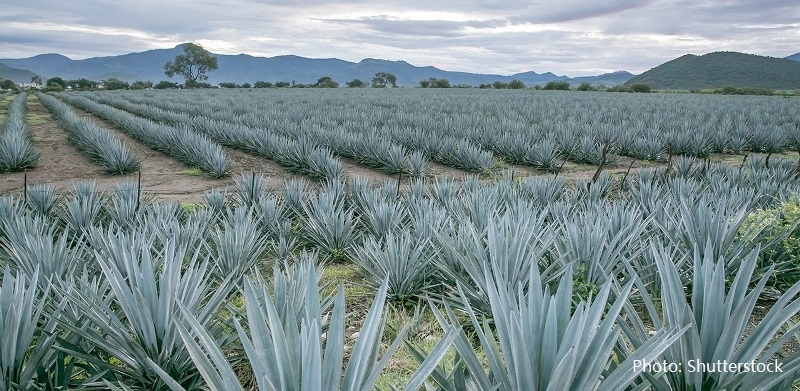 Manufacturing in Mexico has grown rapidly as firms in the United States moved their domestic manufacturing south. This has since accelerated as American companies "near-shore" production previously moved to Asia or Europe. This explains the pattern but two leading agricultural states in central Mexico, Guanajuato and Jalisco, are keen to expand F&B exports to Hong Kong. The main picture shows a Guanajuato vineyard.
To this end, the state governments signed memoranda of understanding (MoUs) with the Hong Kong Trade Development Council (HKTDC) to exchange market related information and cooperate in a wide range of sectors, especially agroindustry, F&B, electronics, green technology fintech, medical devices, and more.
The HKTDC and state governments also plan to implement promotional activities and organise events, such as seminars.
Innovators
Startupblink.com rates China No12 globally and Mexico No37 in terms of start-up ecosystems. Among cities, Hong Kong is at No37 and Mexico City is at 48.
Both Guadalajara, the capital of Jalisco, and Guanajuato have start-up programmes in place, as does Hong Kong. In Hong Kong, start-ups concentrate heavily on fintech and biotech, with the city's global financial hub status driving fintech development.
Driven by the country's financial-hub status, fintechs also dominate the start-up scene in Mexico, serving as a bridge between the predominantly anglophone and developed North America and the Spanish and Portuguese speaking, developing Latin America.
This leaves a lot of room for synergy between Hong Kong, which serves as a link between the anglophone developed world and developing China, and Mexico on fintech.
Conversely, Hong Kong has many biotech start-ups, while Mexico has a number of large e-commerce start-ups, creating room for exchange between the two.
The MoUs have already borne fruit. Jalisco has a pavilion, numbering 20 stalls, at this year's HKTDC Food Expo, which runs from 17-21 August at the Hong Kong Convention and Exhibition Centre.
Related links
Mexico market profile