Melbourne grew explosively in the mid-19th century following the discovery of gold in Victoria, and the city later found its feet as a wool export hub. By the 21st century, Melbourne had developed into a resource and life-sciences hub, continuing to update its capabilities.
The second-largest city in Australia is now firmly established as a global biotech and healthtech hub and is eager to link up with a peer hub – the Guangdong-Hong Kong-Macao Greater Bay Area.
Competitive city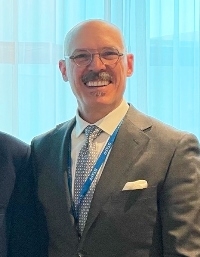 Jeff Malone, CEO of the BioMelbourne Network, said the city ranked highly in competitiveness for manufacturing, research and development (R&D), logistics and sales. The BioMelbourne Network is the main healthtech industry body in the state with 204 members and growing, representing the thousands of individuals and organisations across the sector.
He explained that Victoria has the largest number of life-science employees in Australia, at 75,151 against 69,873 in the richest and most populous state, neighbouring New South Wales, and 28,164 in Queensland. The state is also home to the Australian branches of several leading life-science firms including CSL, Pfizer and GlaxoSmithKline, exporting pharmaceutical products worth A$3.089 billion (US$2.2 billion) in 2019.
Mr Malone pointed out that Melbourne was one of just four cities in the world with two or more universities in the global top 40 for life sciences and medicine. In 2020, the city's Monash University was again ranked second in the world – and the highest in the Asia-Pacific – for pharmacy and pharmacology. And Melbourne researchers win more than 40% of Australian competitive medical research funding.
Global companies increasingly outsource phase one clinical trials to Victoria, Mr Malone said, because Australia offers attractive R&D tax incentives, including cash rebates. A cost comparison study showed Australia is 28% cheaper than the United States before tax incentives and 60% cheaper after. The clinical trial process also allows flexibility without compromising quality, avoiding duplication, saving time and money.
Melbourne also has a network of universities, independent medical research institutes, clinical trial networks, biobanks and contract research organisations.

Consistent government backing
The government of Victoria had consistently supported healthtech with funds and policies. It has an extensive international network to support the industry, including an office in Hong Kong.
Mr Malone said Victoria offered opportunities throughout the healthtech value chain, from basic research, pre-clinical and clinical development to manufacturing and marketing. This value chain includes product designers who have an interest in DesignInspire, run by the Hong Kong Trade Development Council, which has had close links with Melbourne for many years.
He noted that product- and service-development times in healthtech can be much longer than those for information and communications technology (ICT), running to decades at times. That is why Melbourne's comprehensive healthtech ecosystem and dedicated government support is so helpful to the industry – it allows for a long-term approach.
"Solid product design and development skills are at the very heart of any successful translation of research or innovation into commercialisation. The companies outlined are all leaders in the field in this regard," Mr Malone said.
Healthtech development is highly specialised, Mr Malone acknowledged, and its customer relationship management is business to business (B2B) rather than business to consumer (B2C). He said platforms such as DesignInspire are useful in reaching potential funders, customers and partners.
"The obvious and most direct targets for DesignInspire are research organisations and universities, start-up companies, product accelerators such as Hax or JLabs and medical device companies of all sizes to help design new products or improve existing ones. But it is quite normal to have investors and other potential collaborations come through these opportunities as well."
He said DesignInspire offered Victorian firms a good opportunity to network with potential clients and partners.
Amid the COVID-19 pandemic, the HKTDC's DesignInspire now runs year-round online.
Related links
DesignInspire
BioMelbourne Network