Economic and trade ties between Hong Kong and the rest of the world are back to normal after border restrictions were lifted earlier this year.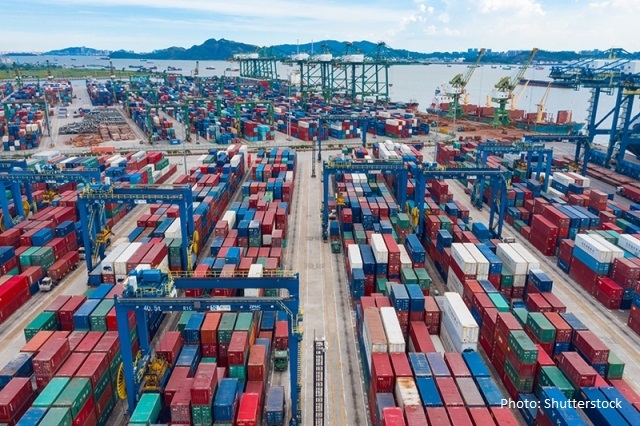 Frank Fang, General Manager, Head of Commercial Banking, Hong Kong and Macau of HSBC, expected a "major reset" this year as new growth areas appear in Mainland China, buoyed by the digital economy, industrial transformation, low-carbon transition and the emergence of a new middle class. Leading the charge, the Guangdong-Hong Kong-Macao Greater Bay Area (GBA) boosts regional economic integration to fuel economic growth, spurring corporate demand and interest for cross-border financial services as well as underlining Hong Kong's international financial hub status.
Mr Fang believed that the complementary advantages and synergetic development of GBA cities provide strong momentum for manufacturing supply chains, innovation and technology (I&T), financial services, logistics and consumption markets in the region. Despite the pandemic inevitably impeded corporate growth, enterprises in the GBA are now well-positioned to seize valuable opportunities arising from the economic new normal.
Pent-up demand drives recovery
The GBA, at 56,000 square kilometres covers just 1% of China's land area but contributes 35% of aggregate exports and 11% of GDP, Mr Fang pointed out. "GBA boasts enormous economic potential. Following the full cross-border reopening between Hong Kong and the mainland, the GBA with all its advantages will see a rebound in 2023. There will be stronger demand for cross-border financial services from businesses on either side of the border."
Supply chain upgrades and industrial transformation are not only key to economic transformation, but also the engine of growth. In Guangdong, for example, high-tech manufacturing and advanced manufacturing grew 27.9% and 22.8% respectively in the first 11 months of last year. "Hong Kong has been playing an important role in Guangdong's transformation towards high-end manufacturing. Among the outbound investors in the mainland, manufacturing conglomerates appear to be the most active, comprising more than 30% of such investors. As Guangdong strives for manufacturing upgrading, more companies will seek to expand overseas business and technical collaboration. Hong Kong and the ever-expanding GBA cooperation platforms thus become increasingly attractive destinations for Guangdong's manufacturers to access the international markets."
In addition to the traditional manufacturing industry, the digital economy also catalyses new industries, technologies, infrastructure and consumption. "Between 2012 and 2021, the scale of mainland's digital economy has skyrocketed from Rmb11 trillion to more than Rmb45.5 trillion (US$6.6 trillion), and its contribution to GDP increased from 22% to 40%. Excess savings among Chinese consumers stood at Rmb6.6 trillion during the pandemic, equivalent to 5.4% of the economy. This year, the pent-up demand is expected to be drastically released, powering the recovery of various sectors like tourism, entertainment and catering."
Strong offshore investment interest
A recent HSBC survey showed that nearly 70% of polled overseas enterprises planned to expand their GBA presence in the next three years. Enterprises from RCEP countries are most optimistic about the GBA's economic prospects. Some 60% of the respondents in this category believed the economic growth of the GBA would outperform the national average in the next three years, 15% higher than those from non-RCEP economies. Mr Fang perceived that the GBA had become a major starting point for deepened collaboration between the mainland and ASEAN countries under the RCEP. "Under the RCEP framework, ASEAN countries' substantial labour force, the unified tariff system among members, together with the simplified custom declaration and clearance processes, are conducive to promoting interaction between ASEAN and mainland markets."
Mr Fang said Hong Kong as the highly opened and internationalised city of the GBA should amplify its role as a gateway to overseas markets, and consolidate the city's position in international trade and logistics and as a global financial hub. As the GBA is home to 80% of the mainland's supply chain enterprises, with the rapid development of I&T and scientific research in the region, enterprises there can enjoy complementary advantages with their ASEAN counterparts.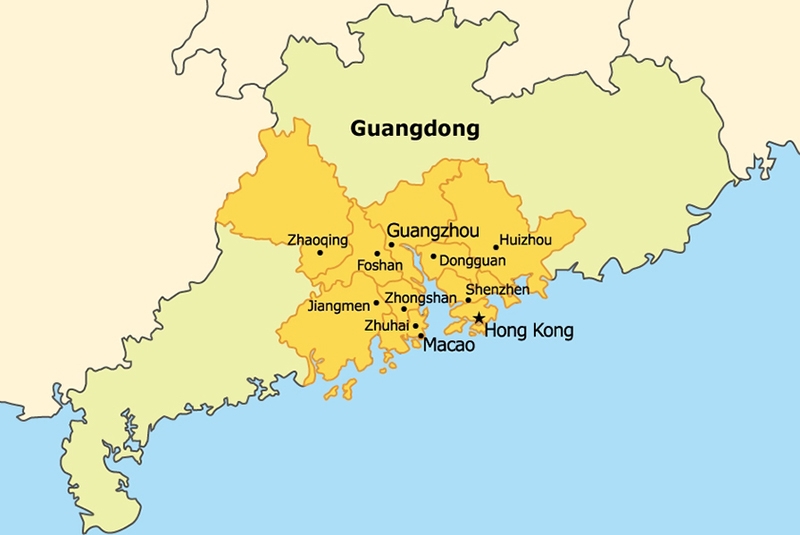 "Asia's value chain has been slowly changing in the past few years. The mainland is moving up the value chain, and some traditional low-end industries are being relocated to Southeast Asia and South Asia where labour costs are lower. However, the change doesn't mean mainland and ASEAN countries are at opposing ends in export. On the contrary, both sides can capitalise on their own advantages for further collaboration."
HSBC Merchant Box eases cross-border business
Cross-border e-commerce has become a major driving force for mainland trade, with export value up almost 12% year-on-year in 2022, Mr Fang said. E-commerce has emerged as a driving force of mainland China's external trade. "HSBC is committed to providing comprehensive transaction banking solutions for customers. We have also collaborated with other ecosystem partners to actively promote the development of e-commerce. For this, we introduced HSBC GBA Payment Connect in 2021 which can enable payment instructions from Guangdong to Hong Kong to be completed in as fast as two minutes."
To help Hong Kong's small- and medium-sized enterprises (SMEs) seize opportunities, HSBC has unveiled HSBC Merchant Box this year, an all-in-one digital payment solution for receiving transactions across multiple regional or international e-commerce platforms.
"HSBC Merchant Box offers real-time foreign exchange rates and customers can collect payments within minutes. We are also actively enhancing related service solutions and planning to work with various third parties to add more beyond banking services, such as inventory management, enterprise resource planning and invoice management," Mr Fang said.
International I&T hub
In terms of fostering innovation, Mr Fang said Hong Kong was set on the path to drive I&T development in line with national policy.
"Hong Kong can capture opportunities arising from the ongoing recovery to accelerate the development of high-tech and knowledge-intensive industries, as well as capture the strategic high ground in the GBA industrial chain to become an impactful international I&T hub empowering economic diversification."
He believed Hong Kong could excel with its competitive advantages – as the mainland's gateway and an international financial hub for example – to fully leverage its appeal as an international metropolis and multi-cultural city to attract talent. I&T collaboration between Shenzhen and Hong Kong would extend beyond research & development in Hong Kong and production in Shenzhen. Instead, it would be a close collaboration, with Hong Kong applying its advantages in original innovation and international resources in the upstream and Shenzhen as a high-tech manufacturing hub, forming an I&T ecosystem chain with complementary advantages in all up, middle and down streams, where "unicorns" are born in Hong Kong, grown in the GBA and integrated in broader mainland and international markets.
US$5b HSBC GBA Sustainability Fund supports GBA sustainability
As Hong Kong, mainland and regional economies move towards low-carbon transformation, enterprises are striving for sustainable development. In view of the increasing demand for green finance , HSBC introduced the US$5 billion HSBC GBA Sustainability Fund last year and drew a positive response, with applications from enterprises of all sizes and sectors ranging from manufacturing to healthcare.
"The Fund is designed for GBA-based companies, with no stipulations on corporate scale. The goal is to support implementation of their sustainable development and transformation towards net zero."
Mr Fang said carbon neutrality goals have generated high global demand for funding of green infrastructure or industrial transformation. He said Hong Kong as an international financial hub had been taking the lead in green finance in the past few years. As these financial products become more popular, this will help consolidate Hong Kong's position as the GBA's green finance hub.
HKTDC, HSBC co-host GBA knowledge and insights
Last year, HSBC and the Hong Kong Trade Development Council (HKTDC) announced a strategic partnership, integrating their extensive networks and business connections, market and specialised knowledge as well as digital capabilities to jointly support companies from all sectors to capture the growth potential of the GBA. These strategic collaborations encompass co-hosting GBA knowledge and insights on respective digital platforms, organising networking events in mainland GBA cities, conducting proprietary research and providing dedicated services and solutions in their respective fields.

Related links
HSBC Commercial Banking